Bi Empat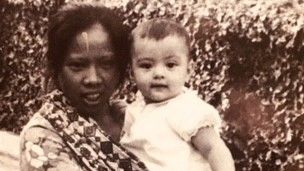 A semi-autobiographical memory play, Katrina Irawati Graham's deeply personal new work traverses countries and time as it explores the courage required to confront our past wounds in order to live completely in the present.
Bi Empat follows the story of a shattered young woman, pregnant and living in Australia, who seeks to uncover the truth about her relationship with Bi Empat, the nurturing maid who raised her back home in Indonesia.
As she searches her memory for clues of Bi Empat's life, flashbacks of other parts of her childhood surface, demanding equal attention. In order to reclaim the power of her past, she must reach within and embrace a far deeper healing journey before her baby is born.
Directed by Shari Indriani and Katrina Irawati Graham

Performers: Merlynn Tong, Hsiao-Ling Tang, and Ling Cooper Tang

Format:
Reading
Where:
Roundhouse Theatre
When:
Saturday 30 March
Time:
6 – 8PM
Price:
$12
Buy Tickets