Workshops & Masterclasses

Hwy Festival
A unique opportunity to roll up your sleeves and up-skill through a host of specialist workshops and masterclasses, designed by industry professionals for HWY participants in 2020.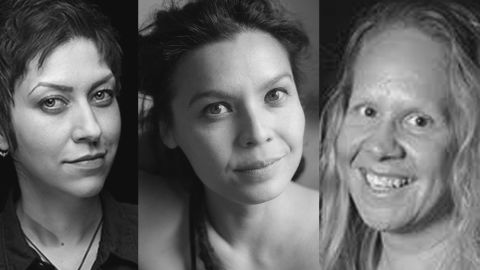 $75.00 PER PERSON
WEDNESDAY 4 MARCH / 10AM - 5PM
Hosted by Nadine McDonald-Dowd (Executive Producer, QPAC), Shari Indriani Irwin (Producer, New Work – Queensland Theatre), and Nasim Khosravi (Artistic Director, Baran Theatre), this workshop will traverse culturally-informed processes for making, writing, and producing contemporary theatre by CALD and First Nations artists and practitioners.
Informed by Nadine, Shari, and Nasim's individual lenses, this unique, one-off workshop will offer an opportunity for independent artists, budding producers, and emerging theatre-makers of all stripes and cultural backgrounds to engage in critical conversation around the delivery of culturally informed work in this city.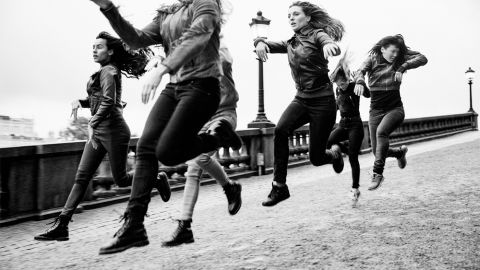 $35.00 PER PERSON
FRIDAY 6 MARCH / 5 - 9PM
Have you ever considered how you move through your city?
Swedish duo Byström-Källblad make work for the stage, the gallery, and the public space, informed by a shared desire to tell stories from and based in collaboration and exchange with specific places and its people.
This physical theatre workshop for movers of all skill-levels will prompt participants to consider their bodies in relation to sites and public spaces, investigating the rewriting of social and personal histories through the activation of spaces and landscapes that we move through every day.
Wear something comfortable and bring your running shoes – this workshop will traverse both indoor and outdoor space.

Facilitated by Helena Byström and Anna Källblad
This workshop is presented in partnership with Supercell Dance Festival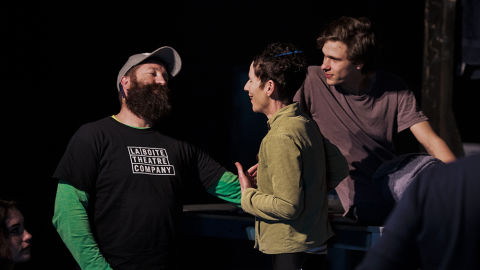 $75.00 PER PERSON
SUNDAY 8 MARCH / 10AM - 5PM
Movement, fight, and intimacy director Nigel Poulton (Romeo & Juliet, Blackrock, Triple X), will lead an exclusive full-day workshop for HWY participants, offering an introduction to directing intimacy between actors from the rehearsal room to the stage.
Informed by Nigel's work and training with Intimacy Directors International in the US, this workshop will provide participants with invaluable insights into best practice in intimacy direction for the stage. In the interest of fostering safe rehearsal spaces, healthy working relationships, and consent-driven practice, Nigel will guide participants through the basics of safe, technical, and multi-faceted intimacy direction and choreography.
Please note that this workshop is an introduction to the practice of Intimacy Direction. It is not a comprehensive training program. Visit teamidi.org/ for further information around pathways, training, and certification in intimacy direction through Intimacy Directors International.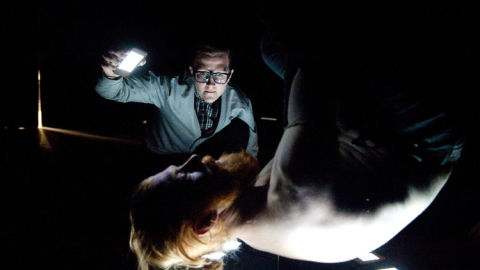 $250.00 PER PERSON*
THURSDAY 12 MARCH / 10AM - 5PM
In a workshop created specifically for teachers and teaching artists, Imaginary Theatre's Thom Browning will deliver a practice-led masterclass that offers participants an opportunity to refresh, re-invigorate and renew their skillsets for directing and devising contemporary theatre.
Utilising hands-on exercises and practical examples for generating material with students of all skill levels, Thom will guide teachers through everything from running successful warm-ups through to strategies for devising work through a multi-arts lens.
Tackling the craft of theatre-making head-on, this workshop will be a must for our community of teachers and their professional development.
Facilitated by Thom Browning (Artistic Director, Imaginary Theatre)
*Includes a ticket to HWY x SPARKS: Shadow in a Dress reading that evening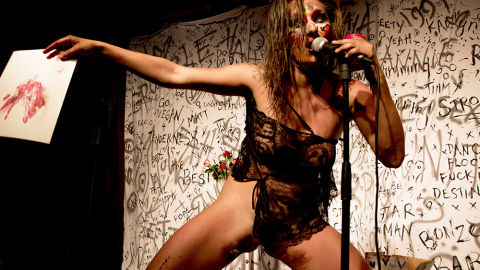 $35.00 PER PERSON
FRIDAY 13 MARCH / 1 - 5 PM
Join Emma Maye Gibson in a workshop dedicated to the divine mingling of histories of drag, clown, cabaret, ritual theatre, and rebellious, joyful body practice.
Drawing on performance methodologies, harnessed by Annie Sprinkle, La Pocha Nostra, Viewpoints, Urban Tantra, and Grumble's own practice, this workshop will be physically rigorous, tender, and a safe place to play with taboo and personal storytelling within an ongoing dialogue around consent and experimental practice.
Grumble invites makers of all levels of experience to apply and wants to create a performance lab that is a diverse ecosystem of bodies and backgrounds. These creative lenses can be applied and are beneficial to humanoids from all walks of life.
Facilitated by Emma Maye Gibson aka Betty Grumble
This workshop is presented in partnership with The Tivoli and includes a free ticket to Grumble 'n' Friends, from 9PM at The Tivoli on the same night.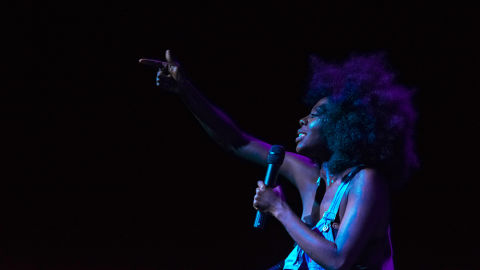 $35.00 PER PERSON
SATURDAY 14 MARCH / 2 - 5PM
Critically acclaimed poet and spoken word artist Anisa Nandaula will work with burgeoning writers and performers to tease out each participant's political animal. Participants will be guided through the process of personal investigation through practical writing exercises, games, and opportunities to voice their work for Anisa and each other.
Suitable for writers and performers of all stripes, this one-off workshop is the perfect opportunity to channel your outrage into the written word, deploying language as your very own political act this HWY festival.
Facilitated by Anisa Nandaula (Co-Founder, Voices of Colour)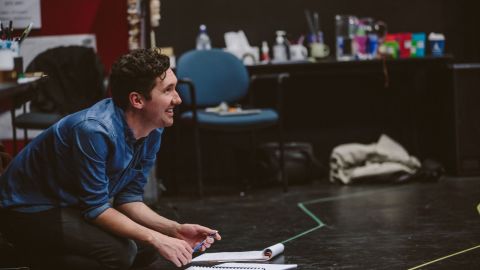 $35.00 PER PERSON
SUNDAY 15 MARCH / 1 - 5PM
Award-winning writer and director, David Morton , will facilitate this hands-on workshop for directors and theatre-makers, providing participants with an opportunity to collaborate on a concept/pitch for a new visual theatre work.
Join David in the La Boite Studio, as he guides participants through the poetics of visual theatre and the delicate balance between using both text and image in the realisation of new visual theatre work(s).

Traversing both existing ideas and the seeding of entirely new projects, this workshop will include practical exercises around staging conceits, integration of technology, key design phases, and more – fleshing out and developing each idea in real-time.
Facilitated by David Morton (Artistic Director, Dead Puppet Society)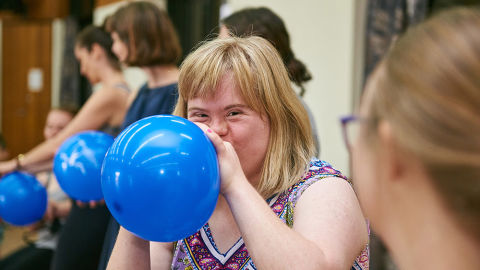 $75.00 PER PERSON
WEDNESDAY 18 MARCH / 10AM - 5PM
Join Todd MacDonald (Artistic Director, La Boite), Dean Walsh (choreographer, dancer, and movement researcher), and Alison Richardson (Artistic Director, Crossroad Arts) as they facilitate a full-day workshop in accessible and inclusive contemporary performance making.
Building on the success of Crossroad Arts' inaugural C.R.U.S.H workshops in 2019, this HWY workshop will provide tools and techniques for the creation of authentic storytelling, movement, and performance practice, guiding participants through the process of devising and delivering contemporary theatre with inclusivity at the forefront.
This workshop is for all bodies, minds, and levels of artistic experience - from raw beginner (untrained) to established performers / dancers. Everyone will be engaged and artistically extended within (and perhaps beyond) their means!
Age range is 15-100 years! Participants with disability, as well as arts workers/ facilitators that work with people with disability, are encouraged to attend.
If finance is a barrier to participation, please contact us on (07) 3007 8600, email info@laboite.com, or via the National Relay Service. Please note support/ companions can attend for free but need to register. Please let us know of any access requirements you may have.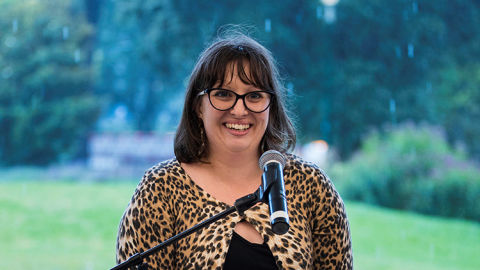 Fresh Eyes and Compromise
$35.00 PER PERSON
TUESDAY 17 MARCH / 1 - 5PM
Melbourne Theatre Company's Jennifer Medway joins the HWY line-up this year, running an exclusive workshop for Brisbane-based writers.
Participants will be encouraged to re-visit existing works in order to deep-dive into a dramaturgical process that tackles everything from the fundamentals of drama to the development of new writing for theatre to in-depth script analysis.
An ideal platform to revisit an existing text or idea under the expert guidance of MTC's Literary Associate, this workshop will provide ample opportunity to sharpen your existing approach to writing (and re-writing) new work.
Facilitated by Jennifer Medway (Literary Associate, Melbourne Theatre Company)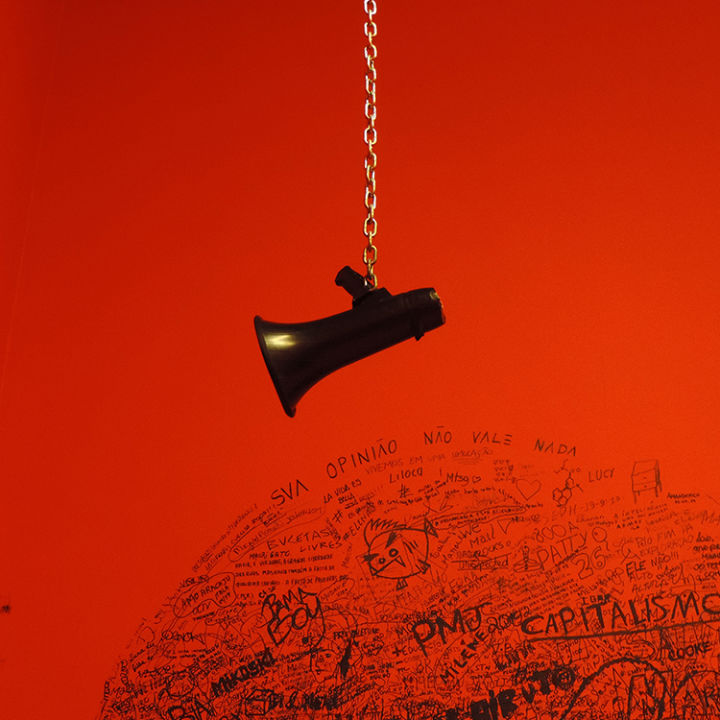 Conversations
FREE
Designed to spark critical thought around ideas, processes and politics.