Expressions of Interest

The Neighbourhood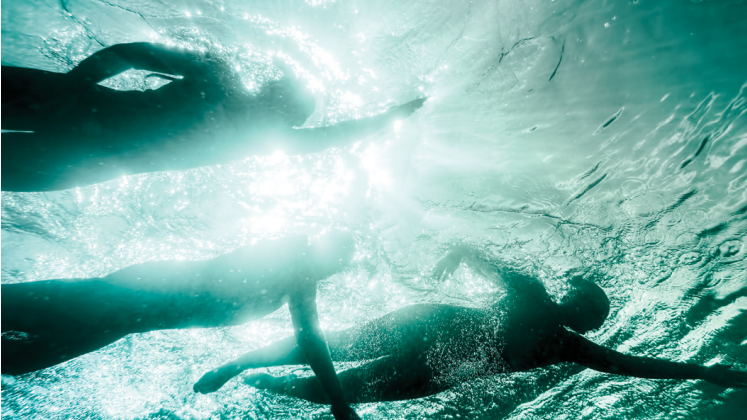 #Story-tellers needed
for a new work by La Boite & Multicultural Development Australia

What is the project?
La Boite is once more joining forces with Australia's leading resettlement agency, Multicultural Development Australia Ltd, and partnering for the first time with Empire Theatres in Toowoomba to create a new documentary theatre work for the Roundhouse Theatre in 2020. Co-created with Todd MacDonald, Aleea Monsour, and Ari Palani, this new work will bring together seven real stories, told by real people, for an intimate story-telling experience that takes us across countries, borders, and oceans in search of home.
The story of those who have been displaced, their children and our new communities is one told in many languages, through many different voices – with this work we are exploring seven individual journeys, from the experience of fleeing their homelands, to seeking refuge and fostering a new community in Australia.
Building on La Boite's work with The Village (2017, 2018) and through the continued and generous support of Multicultural Development Australia Ltd, this production will honour these narratives and the places that they are told.
Who can apply?
Individuals from a refugee, asylum seeker, or migrant background who are currently based in Brisbane and Toowoomba. People from all cultural backgrounds, who identify with the aforementioned experiences, are welcome to apply.
What is the commitment?
Participants will be required to attend the following in Brisbane:
· A workshop (1 day) in October 2019
· A workshop (1 day) in November 2019
· A 3-5 day creative development in December 2019
· A full time rehearsal period from Monday 6 January – Friday 7 February 2020. The performance season (all of the shows) will take place from Saturday 8 – Saturday 29 February 2020.
· Performers will also need to be available for an additional week of performances from Monday 23 – Saturday 28 March 2020.
Please note that the workshops outlined above will be voluntary. The full time rehearsal period and performance season in 2020 is a paid opportunity.
How to apply?
If you've got a story to tell and you'd like to participate in the creation of The Neighbourhood with La Boite in 2020, please address the following questions in no more than 1 A4 page.
What is your name, cultural background and language/s spoken?
What is your story (as much, or as little, as you are comfortable sharing with us at this point)?
What are four words that best describe you?
Who is your hero and why?
Are you an artist? What is your art form? Please supply examples of your work if/where relevant – images, written text, video, or any other form are all welcome.
What interests you about participating in The Neighborhood?
Why is this work important for Brisbane and regional audiences to see and experience?
Are you on social media? Tell us your Facebook, Twitter and/or Instagram handle.
Please email your applications to programming@laboite.com.au with the subject line "Story-teller EOI". If you have any questions, please do not hesitate to contact us via the above email in advance of the application deadline.
When do applications close?
Monday 7 October 2019, 5PM.
Applicants will be notified by mid-October 2019.
Who are we?
La Boite Theatre Company is Australia's longest continuously running theatre company – as an icon of Brisbane theatre, we have been making work for 94 years.
We have survived two World Wars, censorship, public outrage, politically-charged programming, changing tastes, floods and the constant flirting with failure that comes with walking the tightrope between risk and certainty. Ultimately, La Boite's history is your history. Whether you have been with us for years or are new to the fold, we welcome you to share your stories.
The Empire Theatres is the largest performing arts precinct in regional Australia. Renowned for its classic art deco architecture, the heritage listed theatre is the jewel of the Darling Downs. The Empire Theatre nurtures, enables and inspires the cultural capacity of the community through provision of world class venues and the delivery of diverse performing arts experiences and projects throughout the region.
Express your interest today
#Development and Presenting Partners