interview
Lachie Presley Responds to HWY Festival

Lachie Presley Responds to HWY Festival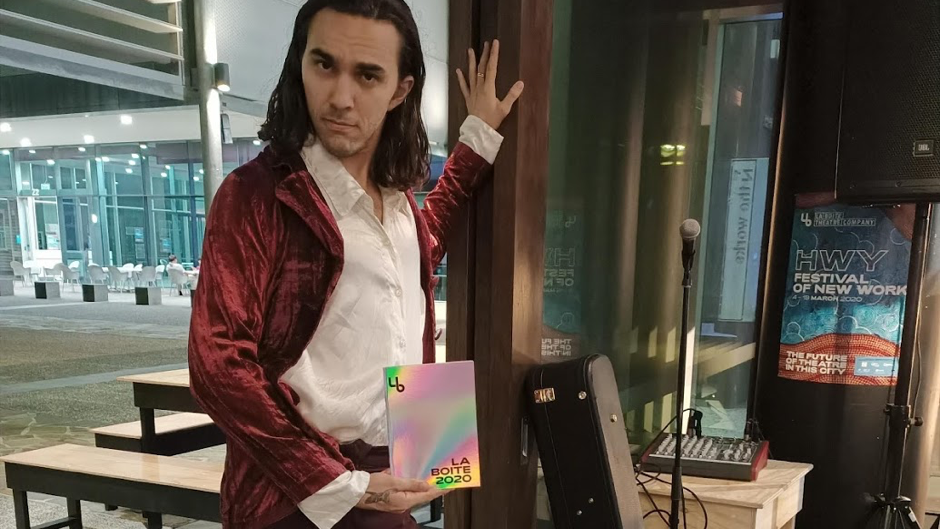 LA BOITE ASSISTANT CREATIVE BROOKE COLEMAN INTERVIEWS LACHIE PRESLEY
BROOKE: What was the first show you saw at La Boite?
LACHIE: The first show I ever saw was Wondering Stars by Digi Youth Arts, because Alethea [Beeston] invited me. Then the next show I saw was The Neighbourhood, which Alethea also invited me to. And then the third one was this performance at HWY which Alethea also invited me to. There's a common theme, some denominator of sorts.
BROOKE: How do you see the future of art evolving in Meanjin (Brisbane)?
LACHIE: Well I'm a new comer to Brisbane, I live on the Gold Coast for the most part so a lot of the context I don't know. But I hope it evolves to dynamic performances like things like The Neighbourhood were really cool. Like theatrical combination with spoken-word poetry and music. I think we live in a time where all of us artists are kind of interdisciplinary and engaging in different forms and not pidgin-holing ourselves into one thing. Its not that its old or anything it just that everyone wants to do more. So I think I think more cocktail performances, all shooken up, blended together. That's where we're going.
BROOKE: Who is your art crush?
At the moment Alice Harding. She's amazing, she's a really good musician and she just stays in character all the time. Kinda plays like this witch. She come out with really beautiful soft folk songs […] and is really unnerving. She knows how to move in the perfect way to make you uncomfortable. But she's so beautiful and its just really interesting. Maybe David Lynch as well. I don't know…I got a crush on his stuff but I think that he'd weird me out. To hang out with him. He'd be a bit of an uncomfortable man. He's old too. Its like is he a surreal genius or is art the externa manifestation of the gradual developing Alzheimer's? That's my question.