La Boite Launches Act 2 Line Up After Successful Opening to Their 2021 Season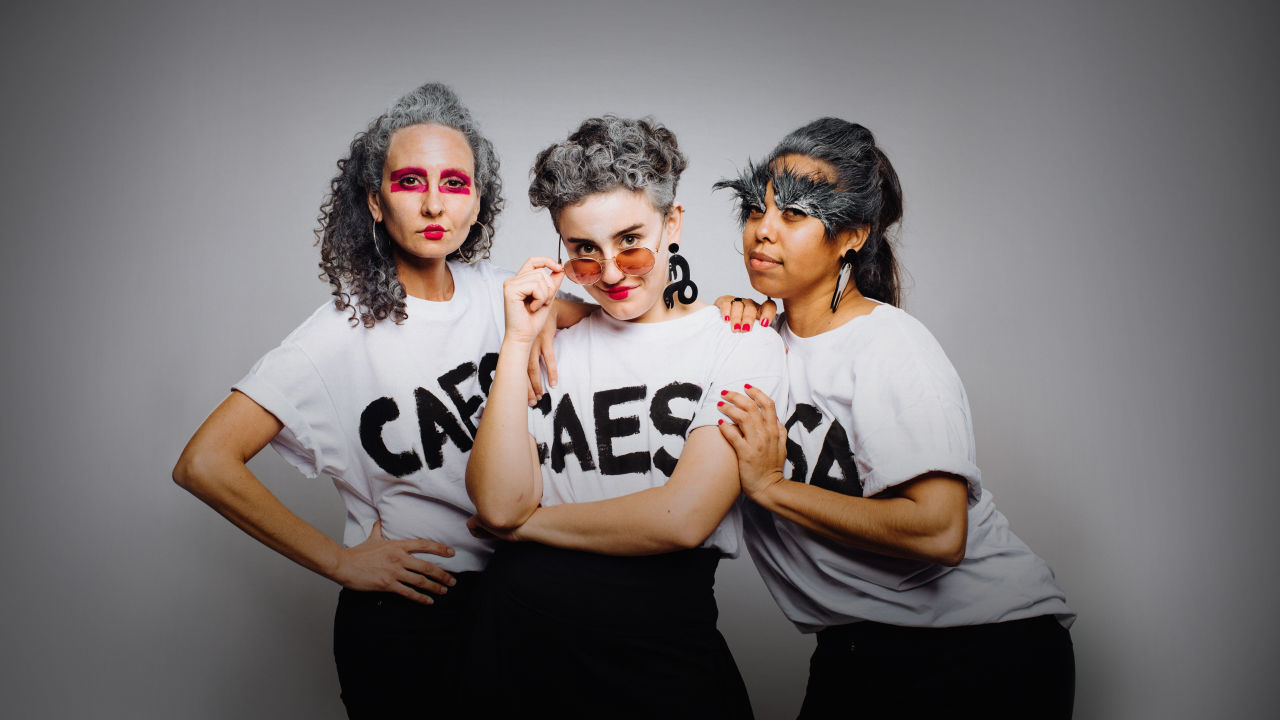 La Boite Theatre returns for another slate of provocative and entertaining new works in ACT 2; the company's latest line-up of mainstage productions, art installations, and new works in development for their 2021 season.
After a successful season opening with ACT 1 - including two hit productions - ACT 2 features two diverse mainstage productions, a brand-new music series in the Roundhouse Theatre, and an invigorated program of HWY events from April to August.
Running from 24 May to 5 June is The Time Is Now, a thrilling new work co-created by Ari Palani, Aleea Monsour and David Burton, that offers a glimpse into a future imagined by 10 socially engaged young Queensland artists, aged 12-18, spanning diverse cultures, backgrounds and political views.
Co-Creator and La Boite's Youth & Education Producer Ari Palani said this new Australian work provides a platform for young people to deliver their first political speeches, in a powerful monologue-driven work.
"The Time Is Now sees young people take to the stage and share their often-overlooked perspectives, at such a unique point in history," Palani said.
"We're giving a voice to a generation often silenced or dismissed. The Time Is Now will offer audiences a fresh perspective as well as the power and impact of young people's amplified voices."
In true La Boite fashion, a contemporary reimagining of a stage classic follows, with a new spin on William Shakespeare's tragedy, Julius Caesar. From 17 July to 7 August, CAESAR will be adapted for contemporary audiences by an all-female playwriting team.
After the success of Naked & Screaming in the company's ACT 1 mainstage line-up, La Boite's Creative Producer and Director Sanja Simić is excited to be directing again, taking on five political, hilarious and gritty voices that will re-imagine Shakespeare's text for 2021.
"I'm thrilled to lead the CAESAR company and work with an exceptional group of local actors, including Brisbane powerhouses Chenoa Deemal, Angie Milliken and Giema Contini, as well as newcomer Billy Fogarty," Simić said.
"This project is being created by a predominantly female and gender diverse team, with multiple playwrights invited to collaborate on the re-working of the original text.
"While there's a singular directorial vision, the work itself will be a tapestry of voices; meaning audiences will take home a new perspective on a Shakespearean classic."
La Boite's adaptation of CAESAR follows a self-absorbed populist and the men that conspire to impeach him - with a playful twist, focused on power, gender and social responsibility in a contemporary context.
"In ACT 2, audiences will be entertained, challenged, and charged with the responsibility of making and advocating for change - we're making space for political perspectives, embracing chaos, empowering young artists, and amplifying voices that need to be heard," continued Simić.
La Boite's annual development program HWY will continue into ACT 2, featuring an exhilarating suite of play readings, workshops and critical conversations.
Play readings include You're Beautiful and Perfect by QPDA (2020) award-winning playwright Steve Pirie and Garbage Patch by Maddie Nixon, while special events include the Indigenous-led stand-up show Blackout Comedy by comedian Steph Tisdell, and a showing of YOKE by La Boite Artists in Residence, Aha Ensemble.
ACT 2 also hosts new music showcase Music In The Round, delivered in partnership with Brisbane-based arts centre BEMAC. Occurring twice a month in May, June and July, the series will feature emerging South-East Queensland artists showcasing culturally diverse music and performance acts.
CEO & Executive Director Zohar Spatz said La Boite's continued innovation, risk-taking and thought-provoking works have led the way for a great season commencement.
"I'm immensely proud of the company's commitment to advocating for change and programming critical, diverse works, and ACT 2 highlights our continued mission to create powerful new work and champion diverse stories; across voice, form and experience," Spatz said.
"While ACT 2 features very different works to ACT 1, we're still striving to create stories that entertain, move, empower, surprise and transfix local audiences."
La Boite's final ACT 3 will be announced in late 2021.
For more information on ACT 2, to purchase show tickets or to secure a La Boite membership please visit laboite.com.au
For All Media Enquiries Please Contact Aruga PR Agency