Media Release
ACT 3 Media Release

La Boite Theatre Ends Its 2021 Season With Sweet Summer Escape 'Away'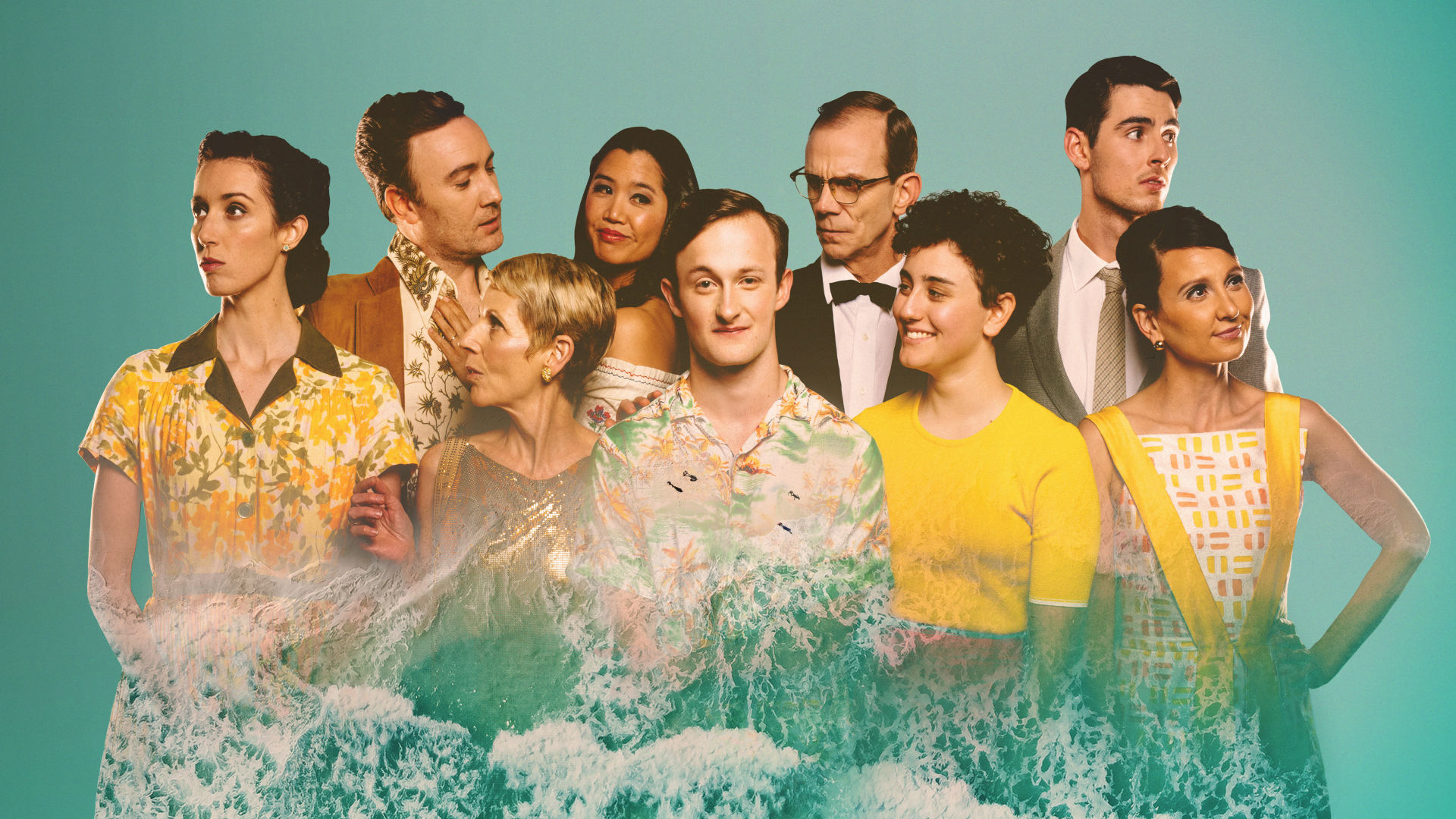 La Boite Theatre has announced a star-studded new production of Michael Gow's timeless Australian classic Away as the final mainstage production in the company's 2021 season.
Premiering at La Boite's Roundhouse Theatre on 22 October 2021, the sparkling new in-the-round production is directed by multi award-winner Daniel Evans (The Tragedy of King Richard III, Cinderella) and stars newcomer Reagan Mannix as Tom in his professional debut alongside nine of La Boite's Artist Company members: Emily Burton, Will Carseldine, Giema Contini, Sean Dow, Billy Fogarty, Roxanne McDonald, Christen O'Leary, Ngoc Phan, Bryan Probets and Kevin Spink.
Set in 1967 against the backdrop of an Australia recovering from the Vietnam War, three families pack their cars for Christmas at the beach, where a freak storm forces their respective vacations to fall apart and intersect.
La Boite CEO & Executive Director Zohar Spatz described Away as a play that "every Australian can relate to".
"Michael Gow's Away is a modern masterpiece and one of our country's most loved and iconic plays," Spatz said.
"Funny and very moving, it prompts us to consider what is ultimately most important in our lives, which couldn't be more timely.
"With Daniel Evans at the helm and an ensemble company of Queensland's finest actors, audiences can look forward to a witty and wonderful escape to welcome in the summer."
Daniel Evans said the 10-strong company would take audiences on a nostalgic journey from a suburban school hall to the Gold Coast's iconic glitter strip, with plenty of secrets, seduction and good summer vibes along the way.
"This is a play filled with everything you need for a brilliant night in the theatre – deeply-felt characters, Shakespearean magic, bittersweet Summer romance and a rollicking 60s soundtrack," Evans said.
"Plays like Away are what make us fall in love with theatre for the first time or all over again. This one bristles with life and death, joy and pain, love and loneliness, awakenings and awkwardness, the things we hold onto and the things we can't let go of – for better or for worse."
Away is the centrepiece event in La Boite's September – December 'ACT 3' line-up of productions and experiences, which includes a jam-packed program of 11 special events as part of La Boite's annual HWY program of new work and ideas.
Upcoming HWY highlights include the infamous HWY Block Party & Exhibition Opening on 15 September; Murri-Oke, an open mic night hosted by First Nations comedy stars Steph Tisdell and Kylan Ambrum on 18 September; La Boite x Queensland Poetry Festival open mic night on 13 November; and readings of new works-in-development by La Boite Artists in Residence Lewis Treston (12 November) and Anisa Nandaula (2–4 December).
La Boite will also be a hub for this year's Brisbane Festival in September as co-presenter of two Queensland premieres, to be unveiled on 14 July, 2021 as part of Brisbane Festival launch. Spatz said La Boite's ACT 3 offering continued the company's commitment to creating powerful connections between artists and audiences. "Our ACT 3 program balances the intimate and the epic with plenty on offer for audiences to sink their teeth into – we look forward to reconnecting with old friends and making new ones over the coming months," Spatz said. For more information on ACT 3 and to purchase memberships and tickets, visit laboite.com.au
ENDS
For All Media Enquiries Please Contact Aruga PR Agency