Blog
Alethea Beetson Responds to HWY Festival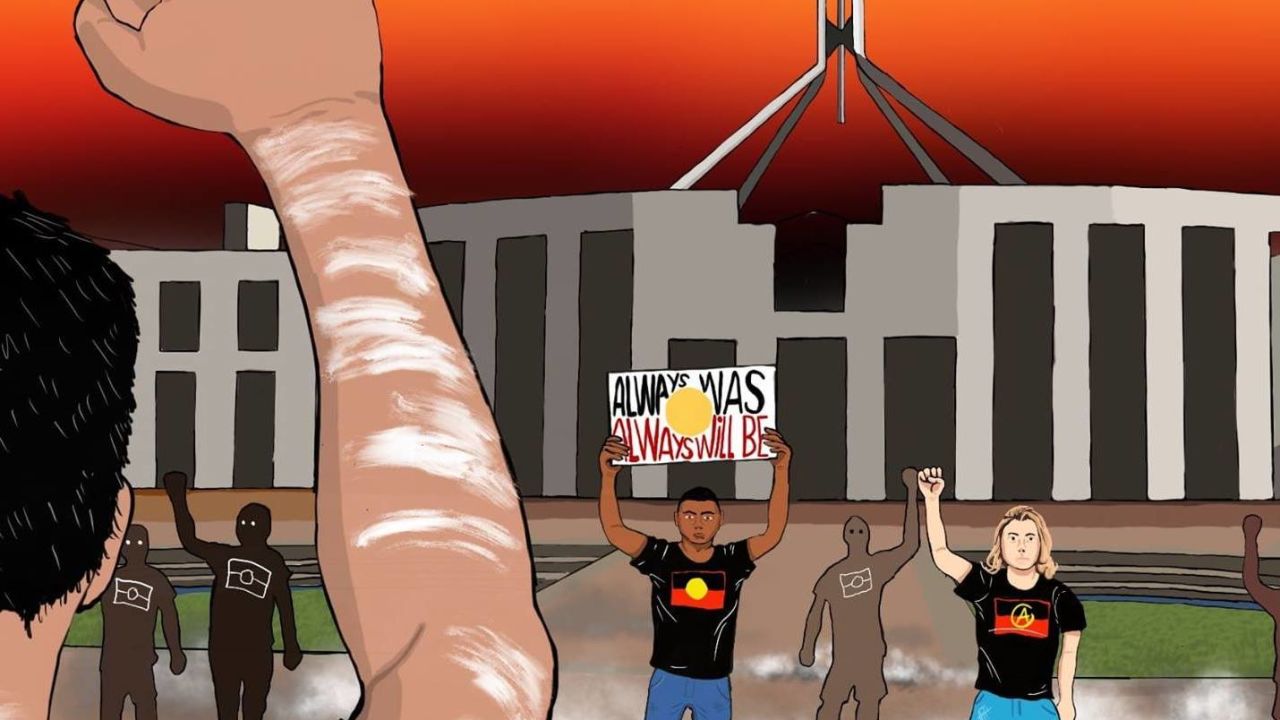 Alethea Beetson is a Kabi Kabi and Wiradjuri artist, Artistic Director of Digi Youth Arts, First Nations Producer at BIGSOUND and Horizon Festival, as well at the curator and director of Anarchy in the Archives at HWY Festival. A few days before Anarchy in the Archives was performed, Alethea sat down with Brooke and answered a few questions:
BROOKE: So Anarchy in the Archives is obviously exposing some heavy things with misrepresentation and silencing narratives. Has this been particularly difficult or challenging for you emotionally or personally as a first nations person?
ALETHEA: Its not overly difficult, or more difficult than any other day. I am researching indigenous theatre for my own doctorate, informing my own practice on how I make work in this space. I don't really find that challenging and I acknowledge privileges that are attached to that. I get to exist in a time where I can question these things because of the ground work that other people have done before me. So for me I actually find it purposeful, and I am using whatever privileges I have, and whatever moment in time I have to do some truth telling.
BROOKE: Can you for-see this work changing anything in the social landscape? Or what would you like it to do?
ALETHEA: I really hope this work continues a dialogue that was started a long time ago by other indigenous people; I'm just the next person continuing that dialogue. I'm sure others will come after me, and I hope that it adds to the reflection that's happening at La Boite theatre company; at the moment in its 95th year, and obviously what that's meant overtime. Its almost a hundred years, which when you think about the history in this country, means it has seen some of the more obviously discriminatory policies, which are still impactful and operating today. I hope that if anything it provides La Boite a place to reflect, continue the truth-telling that needs to be done here, to then create the next steps forward for indigenous theatre-making.
BROOKE: Where did the idea for reading [In Beauty It Is Finished by George Landen Dann] in a public place like this come from?
ALETHEA: Anarchy in the Archives is almost really my research methodology for my doctorate studies, and a lot of the work I was doing was looking at the history of indigenous stories and obviously indigenous representation, that hasn't been led by indigenous people as well within the western theatre cannon. Because I'm based here in so-called Brisbane there was reflection on Queensland Theatre and La Boite Theatre Company as the places that are near where I live and work. For me I saw in my research some questionable marks around certain texts and thought it would be interesting if these were reclaimed; this isn't the first time this has happened. I know there was a 1940s play that was already reclaimed in a certain way and we get to take back stories, or also celebrate the stories that happened. I'm also looking at how monumental were the stories that were happening here by indigenous people in the eighties and nineties and two-thousands. Given that we're still facing the same challenges that we're facing now, its amazing to just think about what barriers they broke through, so I could stand in the wings and do the work that I do.
BROOKE: Would you like Anarchy in the Archives to evolve further than HWY? Or do you feel like this form for this work is all it needs?
ALETHEA: I think its already evolving 'cause its come from evolution and revolution so its already come from conversations that have happened before. This is this conversation and what happens next will be the next steps. Whether or not there are works that are revisited that perhaps deserve full reclamation or the light of day, I think is a question that I don't know needs to be answered. All I hope is that it creates more space for the indigenous artist to do the work that needs to be done.
BROOKE: What was the first La Boite show you saw?
ALETHEA: I think it was 48 Shades of Brown when I was at Uni, in early two-thousands at the old Hale Street.