Media Release
FORGET THE FEDERAL ELECTION, LA BOITE DELIVERS A DELICIOUS MASTERCLASS IN POLITICAL INTRIGUE IN AN IDEAL HUSBAND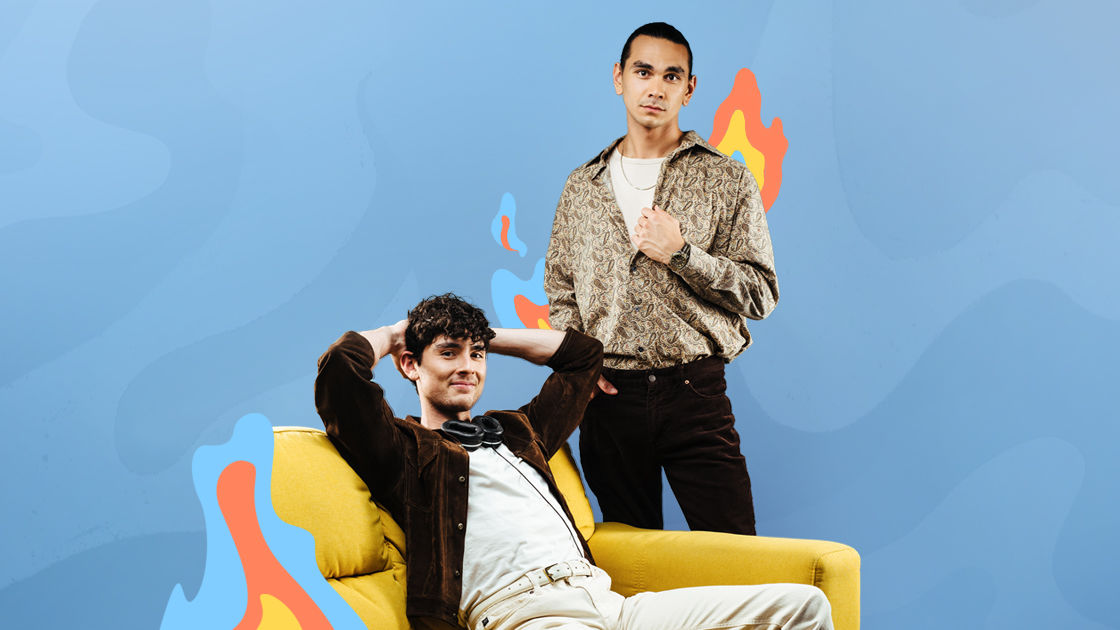 Political scandal and '90s pop culture combine when Oscar Wilde's An Ideal Husband gets a modern makeover at La Boite Theatre from 18 July to 6 August.
Funnier than a campaign stumble, infinitely more entertaining than a leaders debate and with crackling dialogue that hits harder than a tax cut, An Ideal Husband is a fantastical and farcical antidote to the 2022 Federal election.
Set in the hallowed halls of Canberra's House of Representatives in the mid-1990s, the reworked classic dabbles in political corruption, hypocrisy, blackmail and scandal while also posing age-old questions about love, loyalty and the value of relationships.
Brisbane playwright Lewis Treston adapted the play and leans into the absurdity of politics and romanticises the era instead of drumming a particular agenda or hot-button issue.
"I put Australian politics into a blender and extracted the bits I thought would be funny," Treston says.

"That shift from Keating to Howard, from a progressive to a conservative government struck me as a historical transition point in Australia's history and setting the play in this era makes it more relevant than a turn of the century melodrama.

"It's in no way historically accurate and while some bits are recognisable, relatable and have resonance today, I've had a lot of fun making things up. This play is a fantastical take and a queer reimagining of '90 Australian politics.

"I've taken recognisable political archetypes and used them and while the characters are not real people, there's definitely a wink and a nudge to who they might be based on."

Playwright Oscar Wilde gets a similar treatment, his wit and witticism skewed to a modern audience, his preposterous plotlines gently teased, and his zingy one-liners interspersed with '90s catchphrases.
Breathing life into the sizzling script is a popularly-elected all-star cast including Emily Burton – the 2022 Best Actress Matilda Award winner for La Boite's Naked & Screaming – Christen O'Leary, Will Carseldine, Billy Fogarty, Patrick Jhanur, Kevin Spink, Hsiao-Ling Tang and Kevin Hides.
Costume and Set Designer Chloe Greaves has fun with both, draping the cast in iconic '90s fashion and converting La Boite's Roundhouse Theatre into Federal Parliament's House of Representatives, complete with signature green furnishings and a public balcony.
Director Bridget Boyle, a self-confessed political junkie and '90s tragic, says An Ideal Husband is a fast-moving play that's "part sitcom and part French farce" laced with references from Seinfeld to Clueless, all set to a classic 90's soundtrack: "You know, when music was good."
"There's a sense of distance and fantasy to the play, it presents a version of life that is far from Utopia and that's the joy! This idea of "ideal" is blown apart – there's no such thing as ideal, we're all flawed, we're all human and that's OK," Boyle says.
"It's a fab, fizzy night of entertainment with some virtuosic comic turns and a beautiful undertone that asks questions about the nature of love, marriage, compromise and politics because, at its heart, it's all about relationships.
"And there's at least one dance routine to a '90s banger!"