News
La Boite Theatre's EXECUTIVE DIRECTOR / CEO ZOHAR SPATZ ANNOUNCES DEPARTURE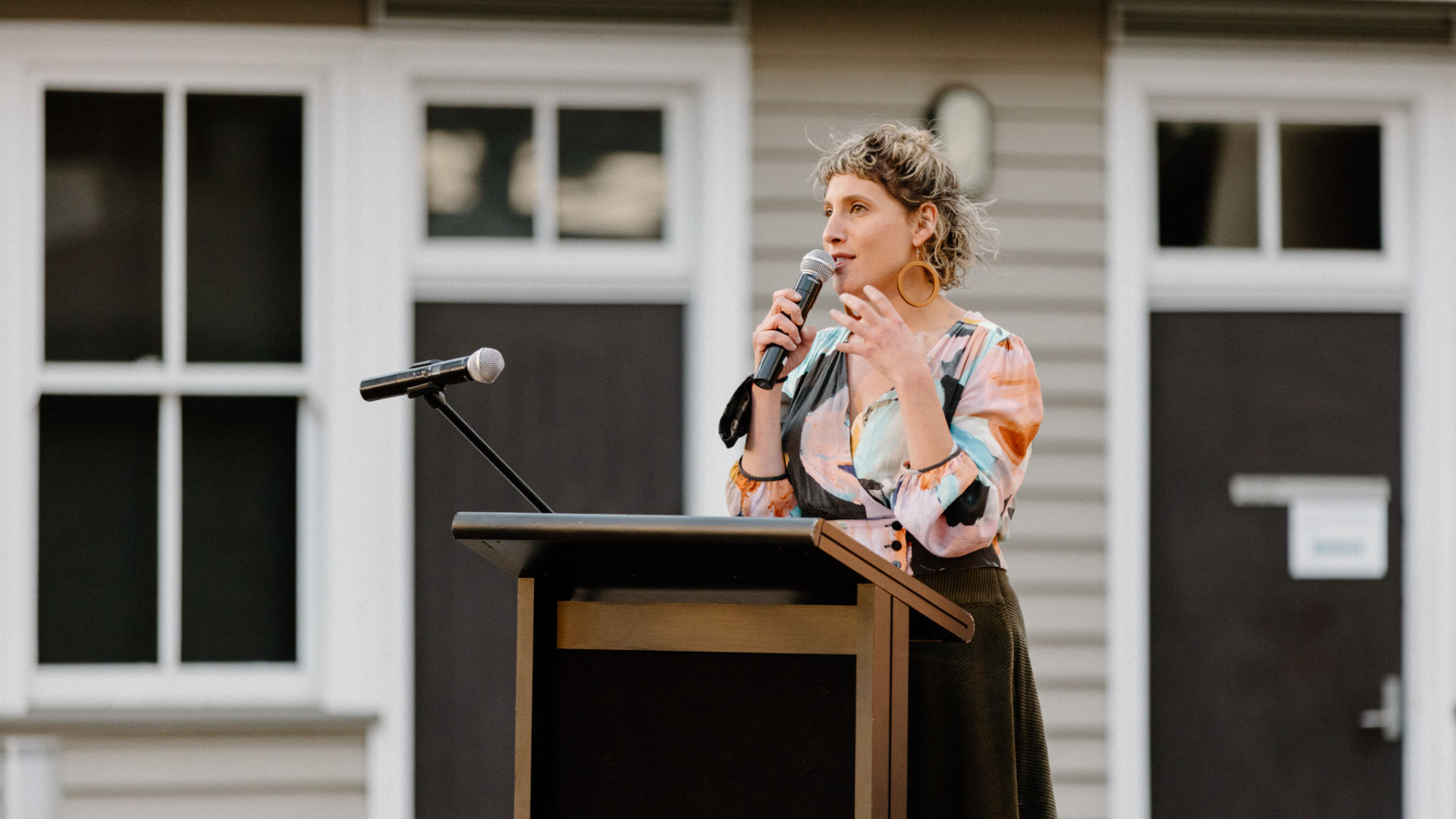 La Boite Theatre's Executive Director and CEO Zohar Spatz has announced her departure from Australia's oldest and boldest theatre company.
Having navigated La Boite through the most turbulent period in its 97-year history and with recruitment for a new Artistic Director entering its final stages, Spatz said it was a natural season for change.

"It has been a privilege and an honour to serve as Executive Director and CEO and lead a chapter of this remarkable company's story," Spatz said.

"With a new and exciting era imminent, led by a visionary Artistic Director, I step away knowing that La Boite will be stewarded successfully into its 100th year in 2025.

I look forward to continuing to contribute to the future successes of La Boite as a supporter and advocate in my new role as Head of Community and Experimental at the Australia Council for the Arts."
La Boite Theatre Chair, Julian Myers, paid tribute to Spatz's tenacity and humanity.

"Despite unforeseeable levels of disruption and turmoil throughout her tenure, Zohar's dedication to both La Boite and the wider Queensland arts sector has been unwavering," Myers said.

"While the pandemic saw cancellations and closures to arts organisations globally, Zohar ensured La Boite never closed its doors to artists by continuing to invest in the pipeline of new Australian work and providing employment to more than 300 people in the last three years.

Under her leadership, La Boite has weathered a generation-defining storm and achieved remarkable things against all odds, including securing a landmark $1M in RISE funding, the largest grant in the organisation's history, and delivering seven world premiere productions amidst a global pandemic."
Spatz's three-year tenure is hallmarked by the establishment of the La Boite Artist Company in 2021 – a visionary 'makers model' that put artists at the heart of Australia's oldest continuously running theatre company.
Diverse in age and experience, and inclusive of First Nations, Culturally and Linguistically Diverse and LGBTQI+ artists and makers, the La Boite Artist Company provided critical employment to 22 independent artists for 18 months, supported by the Federal Government's RISE fund.

"Zohar is a true visionary and I'm grateful that her new role at the Australia Council will keep her at home in Brisbane where the entire Queensland arts sector will continue to reap the benefits of her insightful and progressive leadership," Myers said.
La Boite's next creative chapter will be carved by a new Artistic Director
who will take the company into its second century of operation.
"In January, we commenced a nationwide search for La Boite's next Artistic Director and I am excited to announce that we are entering the final stages of recruitment," Myers said.

"There has been much anticipation over who will be the next Artistic Director and the La Boite Board looks forward to making an announcement within the coming weeks."
Following major wins at the Matilda Awards last week and hot on the heels of the critically acclaimed seven methods of killing kylie jenner, La Boite's 2022 season continues with modern musical theatre hit The Last Five Years, opening 30 May for a strictly limited season.
Spatz will depart La Boite on Friday 29 April.
For more information, visit laboite.com.au
ENDS