Blog
Q&A: Catching up with cast of The Last Five Years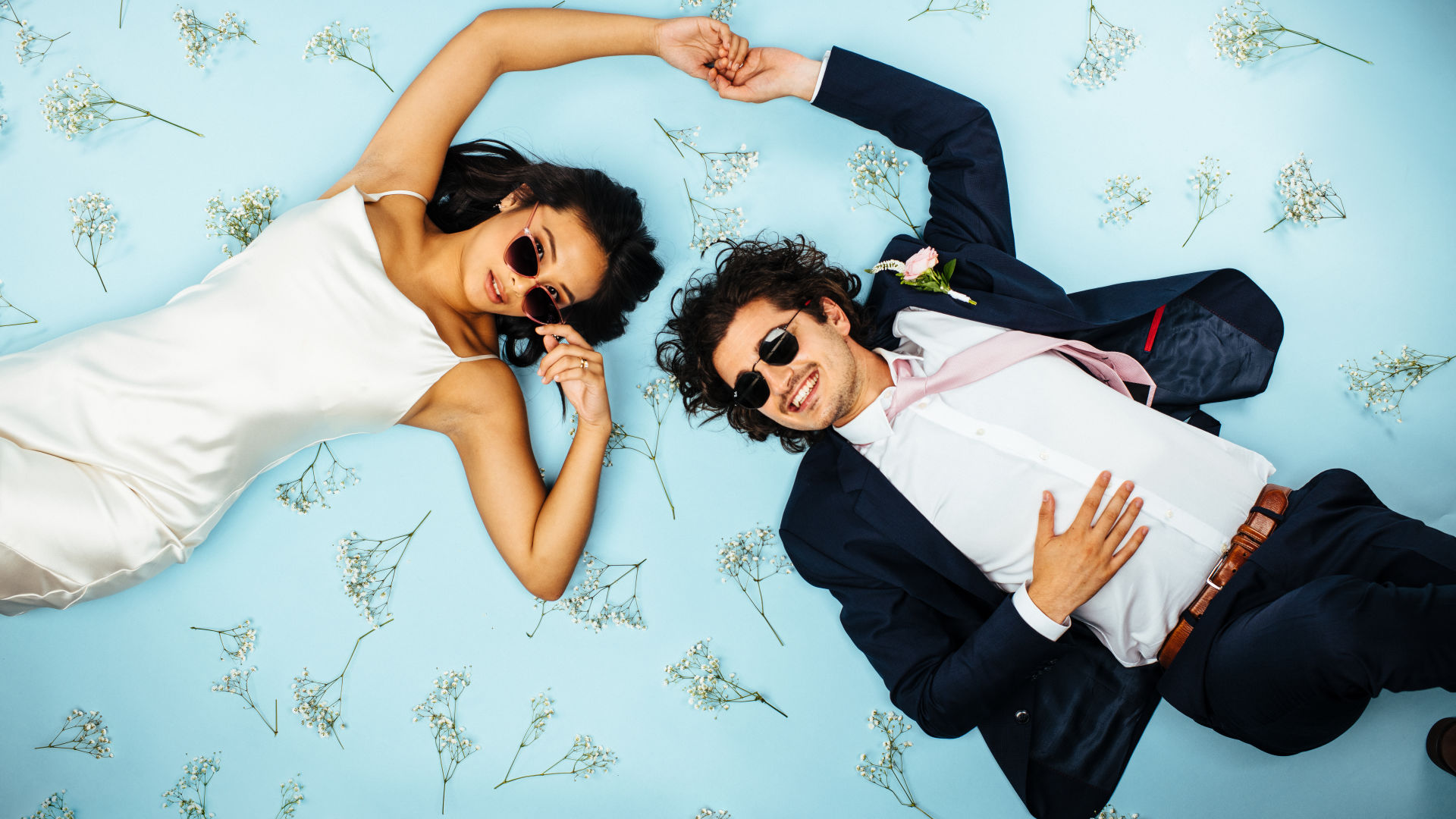 Jamie and Cathy are deeply in love. But when life gets in the way, their story gets a little more complicated…
The Last Five Years follows two young New Yorkers as they navigate the highs and lows of a relationship. But while Jamie (Robert Tripolino) tells his story in chronological order, Cathy (Danielle Remulta) shares hers in reverse, their narratives sailing past each other, like ships in the night.
From the acclaimed American musical theatre composer Jason Robert Brown and directed by Australian theatre trailblazer Darren Yap, The Last Five Years is a relevant yet timeless tale that is sure to strike the perfect chord.
We sat down with the onstage duo, Danielle and Rob as they chat through their journey into musical theatre, making their La Boite debut, inherent connections to The Last Five Years and their dream living location!
#Tell us a bit about yourself! How did you discover your love for the performing arts?
Danielle: From church to karaoke, I grew up singing and being around music because it's such a big part of connection in Filipino culture. So, my love for the performing arts really started at a young age and has always been a part of my life!
I'm going to be honest here, but I actually didn't know Musical Theatre existed until late in High School. I always knew that I loved singing and performing but the power of storytelling was what drew me in and I decided to keep going with Musical Theatre! I auditioned for the Bachelor of Musical Theatre course at The Queensland Conservatorium and it all started from there!
Rob: How far back do I go?! My wonderful Sicilian roots have always surrounded me with music from the moment I could breathe, but I personally discovered my love of performing through dance growing up. I fell in love with Ballet first, then that passion kind of set the flame alight for other avenues of creativity - music, singing, tap dancing, acting, composing. I trained so long and hard hoping to get into the Australian Ballet School; But after 3 years of rejections I decided to hang up the ballet shoes and channel my love for performing through acting, singing, and playing guitar. This led me to studying Musical Theatre in Melbourne for three years. The rest…as they say…is history!

#What are three words to describe your character?
Danielle: A dreamer, optimistic and dedicated.
Rob: Curious. Ambitious. Restless legs…oh damn that's 2 words. Maybe just restless…I just picture him never still. I'll go with restless… Also that's 1 word.
#How is this character like you? Different?
Danielle: Cathy's journey as a young actress is like mine in some ways! I relate to her eagerness and the insecurities that come with miles and piles of auditions! I've felt the disappointments and the wins that come along in that journey, but I'm different to Cathy in a way that I've never put huge pressure on myself as a performer…Especially in times like this, it's a good reminder for artists not to put your worth in the work!
Rob: What excites me, and how I, Robert, connect best with Jamie is through being flawed. Being imperfect. It's that wonderful imperfection yet the dance we torture ourselves with to "get it right." We share the human condition of imperfection…Also we're both writers…Probably should have lead with that that.
#If you couldn't live in New York like Jamie and Cathy, where would you live?
Danielle: Paris is always a good idea…but I want a chance to live my "Coastal Grandmother in a Nancy Meyers movie" dream, so anywhere in the California Coast is a good idea too!
Rob: One of my favourite cities in the world is Rome. I have family there and I'm a total sucker for Roman history- I have visited so many times, I just keep going back!
#What excites you most about being cast in The Last Five Years?
Danielle: This was the first show that I went full Theatre Nerd about at 17 years old. During my first day of Uni, we had to go around and say what our dream role was and I said Cathy in The Last Five Years. I never would have thought that this show would come back to Brisbane, so the fact that I'm "A Part Of That" is pretty exciting! (also A Part Of That is one of Cathy songs lol)
Rob: It sounds obvious but I truly mean it when I say I am so excited just to have the chance to be on a stage again, working in the realm that I feel most comfortable. Within the show, I am excited to bring a new energy and perspective to a piece that is two decades old. I am also excited that The Last Five Years is La Boite's first big musical and to be able to be 'a part of that' is such a joy (pardon the pun, but I had to).
#Why is the show significant and continues to hold relevance in today's society?
Danielle: I think the reason why this show is so loved and still significant is because we long for connection and relationships for many of us can be messy and hard work. To me, musicals about relationships are nothing new or groundbreaking but The Last Five Years is so specific to the experience of two artists who are trying to make it work. We see their mess, the struggle to compromise, the miscommunications, the highs and the lows…The Last Five Years is still relevant today because it shows that relationships and breakups are never truly black and white.
Rob: For as long as we continue to experience connection (or disconnection); Especially after the last few years gone, this show will be truthful. Things have certainly changed over the last 20 years since this show was written, but I do think this show in all its exploration, curiosity and complexity, can articulate a kind of timelessness. The intrinsically human yearning for happiness, success and love is what pumps life into this show, and as long as people continue to chase those things, I think this show will still offer an exciting world for creatives to play within… Plus the songs are bloody catchy!
#Jason Robert Brown is a renowned writer, composer and lyricist. What do you admire most about his craft?
Danielle: What I admire most about his craft is that it always feel fresh and never stale! I love that his songs aren't stuck to a traditional way of delivery, especially in the The Last Five Years. He gives the artist room to explore new choices and a chance to make it their own.
Rob: The concept is so simple yet the execution is so detailed and clear in intention. I admire the way he has so effectively and seamlessly used the reverse timelines of the two characters to create perspective and of course the songs are just so strong and coherent together but also would all totally work as stand alone pieces.
#Who is going to love this show?
Danielle: Anyone and everyone! Especially artists, musicians and anyone in the creative industry.
Rob: The demographic is so wide! I'd say anyone who can relate to the themes of 'relationships' or 'connection'…plus anyone wanting to get a fresh taste of La Boite theatre in full swing…
#When you're off the stage, what does your perfect Sunday afternoon look like?
Danielle: A perfect Sunday for me would include : church, a great lunch, a great nap and great company!
Rob: Reading, Nintendo Switch, going for a long walk while listening to music (surprisingly- or unsurprisingly- NOT Musical Theatre!), then watching a cartoon - right now I have taken a nostalgic deep dive back into Studio Ghibli in preparation of introducing it to my little nephews…but secretly the "preparation" is more for my benefit!
Don't miss Danielle and Rob in The Last Five Years, showing at La Boite Theatre 30 MAY - 18 JUN. Book tickets here!