#connecting you online with industry professionals
We are committed to creating amazing professional development opportunities, both online and in-person, connecting teachers to industry professionals, making creative syllabus links, and developing your skills. Many of our workshops are designed specifically for drama teachers and teaching artists.
New workshops in 2021
In 2021, La Boite will be offering brand-new online and in-person professional development workshops for educators across the nation. All workshops align with curriculum and syllabus links, with online workshops being easily accessible at anytime, from anywhere.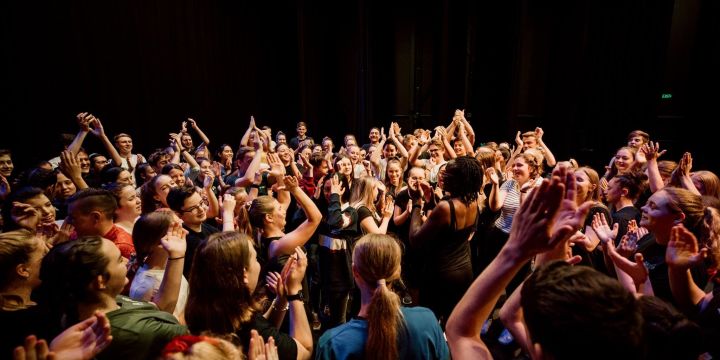 CONGRESS: The Time is Now: Devising Ensemble Performance
In this workshop, participants will step through a suite of theatre-making processes designed for ensemble and group work in the classroom! Content includes how to start from stimulus materials, building collaboration skills and devising new work with your students.

Date: Wednesday 26 May
Time: 5-8pm
Location: Roundhouse Theatre
Duration: 3 hours
Cost: $150 per participant
Show Date Options: Monday 24 May & Tuesday 25 May