Anisa Nandaula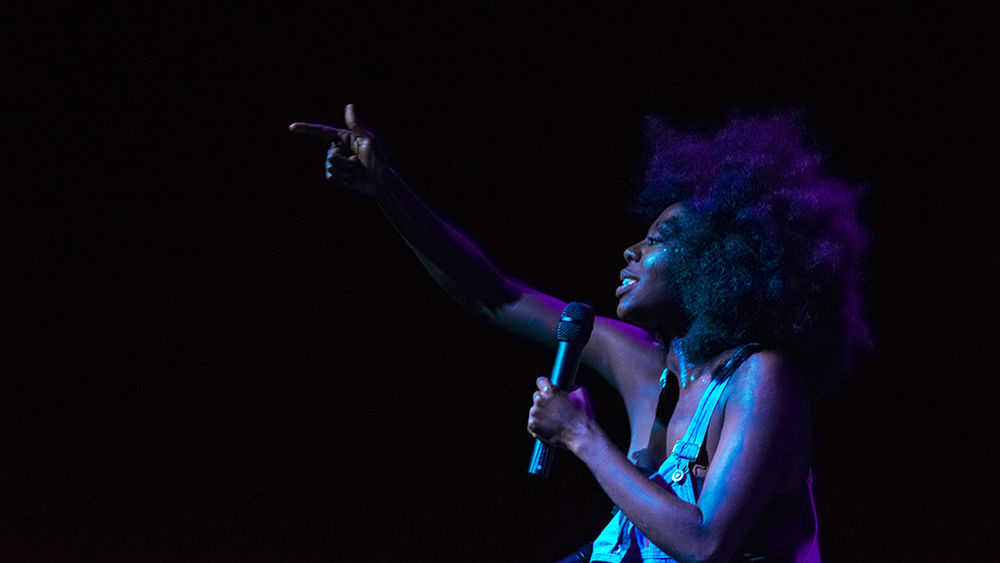 A nationally recognised spoken word poet, playwright, educator and published author, Anisa was the 2016 Queensland Poetry slam champion and runner-up for the Australian poetry slam championships. In 2017, she published her first book, Melanin Garden, and won the XYZ Innovation in Spoken Word Prize.
Boasting a notable list of onstage credits, including performances at Sydney Opera House, Splendour in the Grass, Queensland Poetry festival, Women of the World Festival and earlier this year appearing in La Boite's mainstage production of The Neighbourhood, Anisa spent most of her career touring the country sharing stories of love and courage. Her other ventures include co-founding the arts collective 'Voices of Colour', which creates spaces for migrant, refugee and First Nations artists to share their work.
La Boite will be working with Anisa Nandaula on a production called Let's Break Up.
Let's Break Up is a multidisciplinary concept that combines stand-up comedy, spoken word theatre and movement to interrogate the world in the funniest ways. The show delves into Anisa's personal romantic relationships and finds the humour in the millennial dating experience, and then journeys through Anisa's long-term relationship with Australia while exploring issues of race, feminism and politics.
"After thirteen years of being in a long relationship with Australia, I've reached a point where I think we should just be friends. It's not me it's you. I explore growing up as a black girl in Rockhampton and finding a home in confusion. The same way I had to learn to live with the painful memories of my romantic relationship, I must also learn to live with the memories of what Australia has done and find ways to move forward together." - Anisa Nandaula

For All Media Enquiries Please Contact Aruga PR Agency
#You might be interested in...