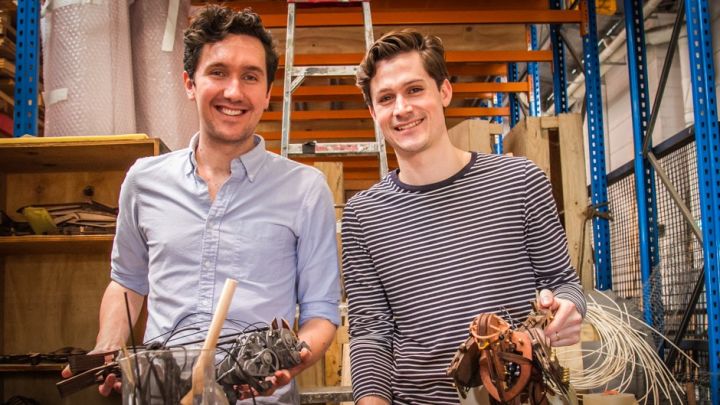 Dead Puppet Society
Dead Puppet Society is a visual theatre and design company working across Australia and in New York City.
Initially developed at St. Ann's Warehouse and Lincoln Centre, The Wider Earth premiered with Queensland Theatre in 2016 and transferred to the Sydney Opera House for Sydney Festival in 2018. The production recently had a five-month season at the Natural History Museum in London and was nominated for an Olivier Award for Best Entertainment and Family. Their most recent production Laser Beak Man (with Brisbane Festival and La Boite in association with PowerArts) premiered in 2017 following a two year residency at The New Victory Theater in New York City and will tour nationally in 2019/20.
Prior to this, the Society created a suite of works with various companies in Brisbane before undertaking mentorship with Handspring Puppet Company (War Horse) in South Africa in 2013 and breaking into the international touring market with their critically acclaimed work Argus (Lincoln Center, Kravis Center Florida, Australian National Tour). Previous works include The Harbinger (La Boite Theatre Company Australian National Tour), The Timely Death Of Victory Blott (Metro Arts) and Little Grey Wolf (Brisbane Festival and Adelaide Fringe. The Society has received several awards from The Jim Henson Foundation for the creation of new work and was awarded the Gold Matilda Award in 2017 for their body of work.
They have recently been nominated for six Helpmann Awards for The Wider Earth and Laser Beak Man.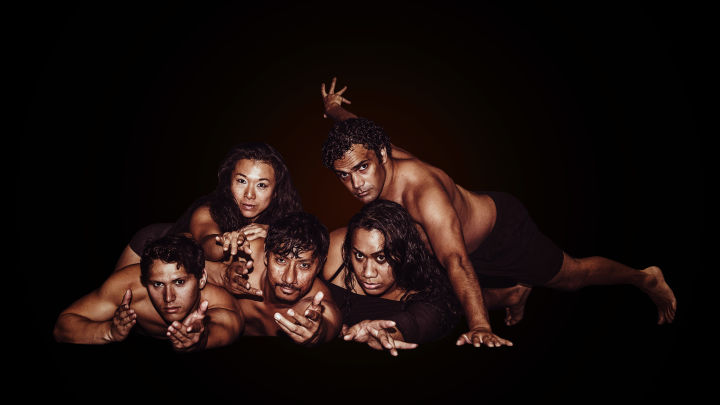 Casus
Ca'sus (ˈkɑːsəs)
(noun) An event; an occurrence; an occasion; a culmination of circumstances
---
Renowned for their aesthetic of delicately human circus, Casus Circus' premiere work Knee Deep is an international sensation. Performed in over 15 countries in 2015 alone, Knee Deep won international accolades including Best Circus & Physical Theatre 2016 Adelaide Fringe and Best Circus & Physical Theatre Avignon 2015.
On the success of Knee Deep, Casus have grown to be an established touring company of 16 acrobats, making up of three casts of which tour internationally with the shows Knee Deep, Tolu, Driftwood, You & I and Chasing Smoke each earning multiple awards and nominations.
Originating in Brisbane Australia, the three co-founders Natano Fa'anana, Jesse Scott and Lachlan McAulay remain company members and close friends. Their home-town values of humanity, friendship and connection flow throughout the company and their performances. It is this that forms the backbone of Casus' signature style.
Casus Circus performances are rich in human connection, integrity, cultural diversity and precise, intelligent choreography. Acrobats fill the stage with momentum and stillness, with strength and fragility, and overwhelm audiences with breathless emotion that often leads to a silent theatre throughout the performance– followed by a standing ovation at the end.
Casus is recognised as a leader in contemporary circus on the international stage.
Off stage, Casus actively work to maintain their human connections through community engagement, education, and collaboration alongside their performance works.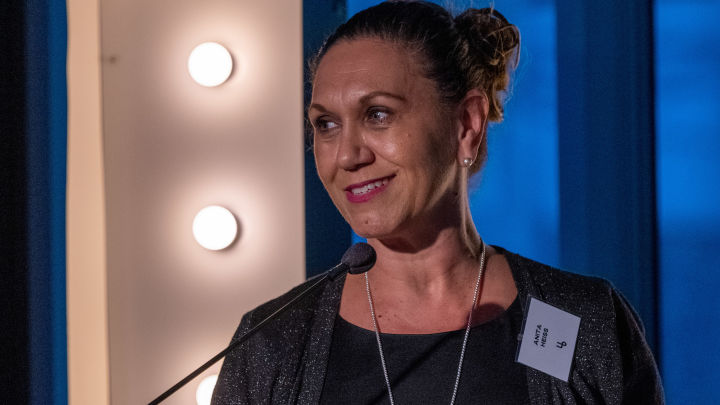 Anita Heiss
Anita Heiss is a proud member of the Wiradjuri nation of central New South Wales, but was born in Gadigal country and has spent much of her life on Daharawal land near La Perouse. She is one of Australia's most prolific and well-known authors publishing across genres including non-fiction, historical fiction, commercial fiction and children's fiction. She is also a marathoner!
Anita's children's literature includes Kicking Goals with Goodesy and Magic, co-written with Adam Goodes and Micheal O'Loughlin. She also wrote two kids' novels with students from La Perouse Public School - Yirra and her deadly dog Demon and Demon Guards the School Yard.
Anita's other published works include the historical novel Who Am I? The Diary of Mary Talence, Sydney 1937, non-fiction text Dhuuluu-Yala (To Talk Straight) – Publishing Aboriginal Literature, and The Macquarie PEN Anthology of Aboriginal Literature which she co-authored with Peter Minter.
Her adult fiction includes Not Meeting Mr Right, Avoiding Mr Right, Manhattan Dreaming, Paris Dreaming and Tiddas. Her most recent books include Harry's Secret Matty's Comeback, and Barbed Wire and Cherry Blossoms which was shortlisted for the QLD Literary Awards and longlisted for the Dublin International Literary Prize.
In 2004, Anita was listed in The Bulletin magazine's "Smart 100". Her memoir Am I Black Enough for You? was a finalist in the 2012 Human Rights Awards and she was a finalist in the 2013 Australian of the Year Awards (Local Hero).
As an advocate for Indigenous literacy, Anita has worked in remote communities as a role model and encouraging young Indigenous Australians to write their own stories. On an international level she has performed her own work and lectured on Aboriginal literature across the globe at universities and conferences, consulates and embassies in the USA, Canada, the UK, Tahiti, Fiji, New Caledonia, Spain, Japan, Austria, Germany and New Zealand.
Anita is a Lifetime Ambassador for the Indigenous Literacy Foundation, and a proud Ambassador of Worawa Aboriginal College, the GO Foundation and the Sydney Swans. She is on the Board of the State Library of Queensland and lives in Brisbane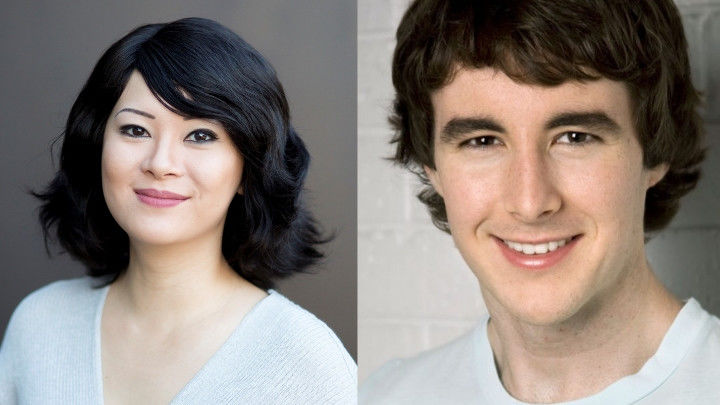 Michelle Law & Paul Hodge
Michelle Law is a freelance writer based in Sydney, Australia. She writes for print, film and television, and theatre. Paul Hodge is an award-winning writer-composer from Brisbane, Australia. In 2019, Michelle and Paul will work in residence at La Boite and Opera Queensland on the first stage development of a new musical theatre work.