AHA Ensemble

La Boite X Mad Dance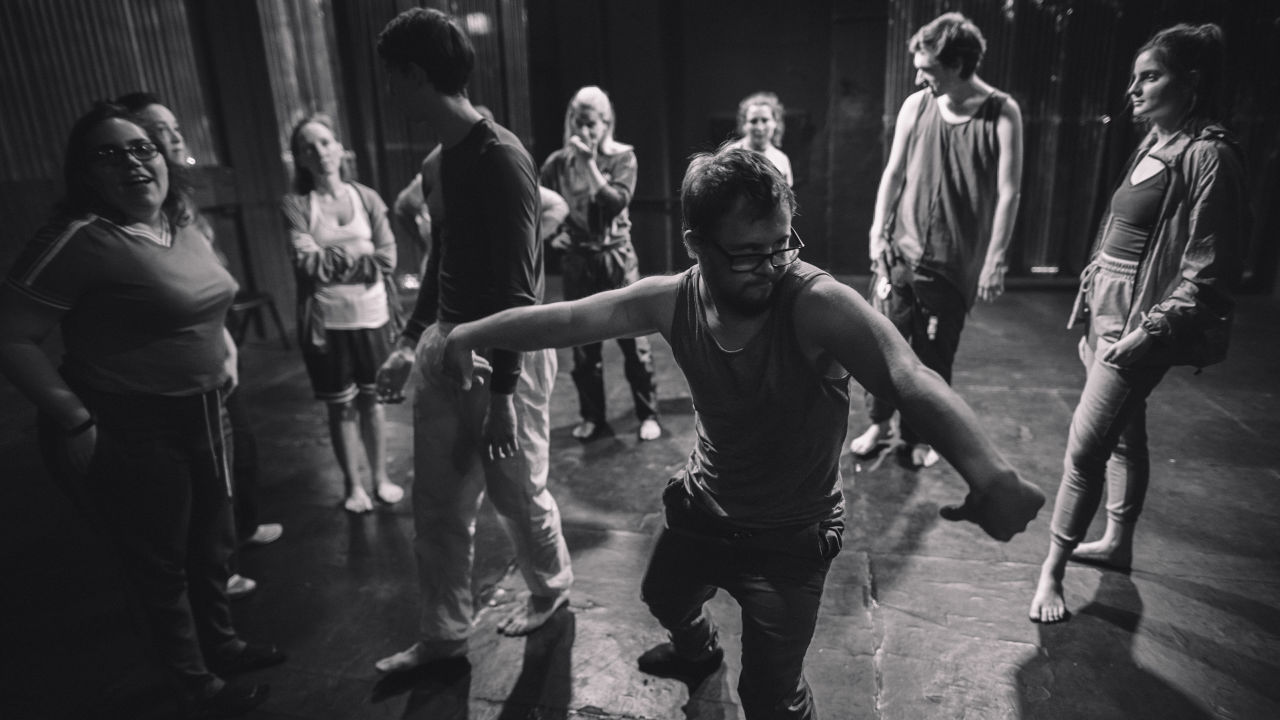 Aha Ensemble is a Brisbane-based collective of diverse performance artists who value authentic, immersive, participatory and contemporary movement practices. This dance-theatre ensemble was initiated by Daniele Constance originally in partnership with Access Arts to aid in developing artists who identify with disability. Since its inception in 2015, aha ensemble<="" i="" style="box-sizing: inherit;"> have presented performance works at: Supercell Dance Festival (Brisbane Powerhouse, 2019), Metro Arts (2019), Anywhere Theatre Festival (Metro Arts, 2016), Undercover Artist Festival (Queensland Theatre Company, 2015); and completed two artistic residencies supported by Metro Arts in collaboration with Phluxus2 Dance Collective. Recently premiered new work,
Aha Ensemble explore the diverse uses, values and representations of the body; and challenge the norms of creating performance based works with differently abled bodies. The key focus of this ensemble is to develop artists who experience disadvantage and disability within a professional arts context. Director, Daniele Constance, believes that true integration and inclusive practices comes with collaboration from a diverse range of artists, is disability-led; and truly employs collaborative practices with a non hierarchical model. Together, we as diverse artists delve into a rigorous collaborative and artistic process to re-contextualise the boundaries of performance practice.
Aha performers' individual practices include training and creating work across South East Queensland, nationally; and internationally, including New York, Portugal, Hong Kong, Malaysia and Korea. Ensemble members include: Kayah Guenther, Allycia Staples, Mitchell Runcie, Megan West, Tara Heard, Rebecca Dostal and Ruby Donohoe.
#Meet the rest of the residence