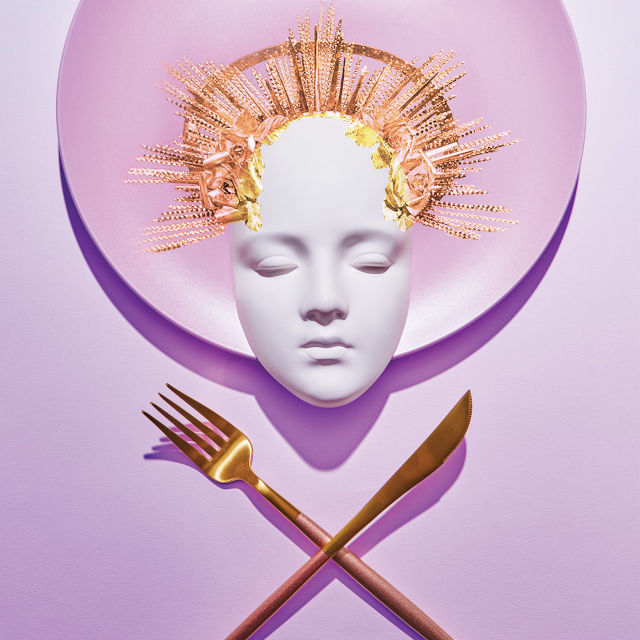 May 2020
| Mo | Tu | We | Th | Fr | Sa | Su |
| --- | --- | --- | --- | --- | --- | --- |
| | | | | | | |
| | | | | | | |
| | | | | | | |
| | | | | | | |
| | | | | | | |
June 2020
| Mo | Tu | We | Th | Fr | Sa | Su |
| --- | --- | --- | --- | --- | --- | --- |
| | | | | | | |
| | | | | | | |
| | | | | | | |
| | | | | | | |
| | | | | | | |
Special Performances
Preview: May 23, 7:30pm,
May 25, 6:30pm,
May 26, 6:30pm
Opening Night: May 27, 7:30pm
Chatterbox: June 9, 6:30pm
Auslan Interpreted: June 9, 6:30pm
---
Accessibility
#LaBoite2020
You are stealing our future
- Greta Thunberg
La Boite & QUT Creative Industries
If the system's rigged against you, what can you believe in?
St Joan of the Stockyards is a searing critique of capitalism and a rallying battle cry for modern day activists and anarchists.
The Joan of Arc myth is reimagined by influential German playwright Bertolt Brecht and set against the backdrop of a crumbling city in the grip of a snowstorm.
Charity worker and doomed martyr Joan Dark battles wealthy business owner Pierpont Mauler; her innocent ideals tested by the cold, hard reality of economics.
This incendiary work is translated by the powerhouse team of award-winning playwright Mark Rogers (Winner: 2019 Patrick White Award, 2019 Griffin Award) and director Sanja Simić (Lysa & The Freeborn Dames) and makes its Australian premiere at La Boite.
St Joan of the Stockyards delivers a gripping tale of dodgy contractors, huge corporate buyouts, a city in riot, and a woman willing to die to change everything.
Cast
Bryan Probets
& Loani Arman

Creatives
Director Sanja Simić, Set & Costume Design Chloe Greaves, Composition & Sound Design Anna Whitaker , Lighting Design Christine Felmingham, Assistant Creative Brooke Coleman and Cast Bryan Probets, Loani Arman, Luisa Prosser, Angus Linklater, Ethan Lwin, Tate Hinchey, Rachel Nutchey, Jeanda St James, Sidney Shorten