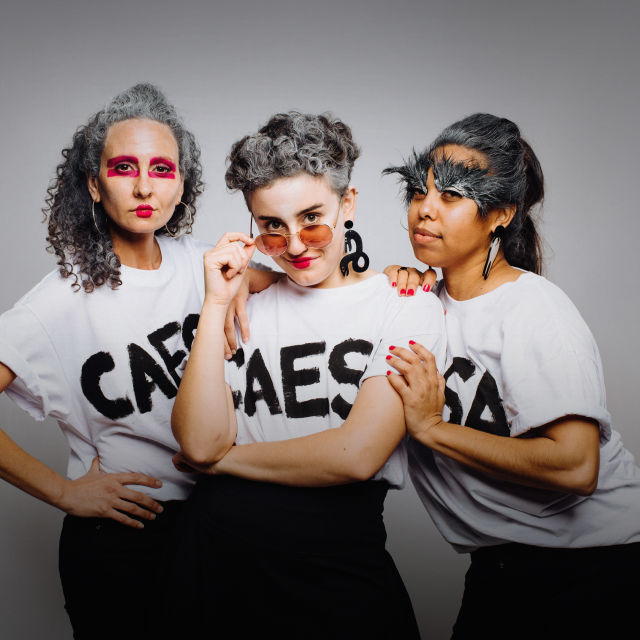 July 2021
| Mo | Tu | We | Th | Fr | Sa | Su |
| --- | --- | --- | --- | --- | --- | --- |
| | | | | | | |
| | | | | | | |
| | | | | | | |
| | | | | | | |
| | | | | | | |
August 2021
| Mo | Tu | We | Th | Fr | Sa | Su |
| --- | --- | --- | --- | --- | --- | --- |
| | | | | | | |
| | | | | | | |
| | | | | | | |
| | | | | | | |
| | | | | | | |
| | | | | | | |
Special Performances
Auslan Interpreted: July 30, 7:30pm
power, loyalty, & political struc-tures that fail us
Five acts. Five writers. One hot-take on Shakespeare you didn't see coming.
No one escapes scrutiny as La Boite's revitalised CAESAR trains the spotlight on itself in a sharp and playful production with a scorching modern script.
Shakespeare's iconic thriller is pulled apart and reassembled with wicked humour, irreverence and passion as five fierce non-binary and female-identifying playwrights cleverly clap-back at power, politics and the patriarchy.
Presented with the bite of a satire, CAESAR delivers the laughs and gasps in equal measure.
This new work features a powerful cast of Queensland actors including Chenoa Deemal, Billy Fogarty, Giema Contini, Bryan Probets and Will Carseldine.
If you like sharp comedy, edgy politics and sassy Shakespeare, this sizzling take on CAESAR is sure to slay. #spoileralert
CAESAR is at La Boite from 23 July – 7 August 2021. Due to ongoing COVID-19 restrictions, La Boite has limited the performances and capacity available to school groups. If you require a performance not listed above, please let us know and we will do our best to accommodate you.
SUITABLE FOR
Grade 11-12
WARNINGS
Mild Course Language
Mild Adult Themes
THEMES
Power and Legacy
Fate vs Free Will
Politics and Leadership
CURRICULUM LINKS
Unit Four
Elizabethan Theatre
Contemporary Performance

FORM, STYLE AND CONVENTIONS
Classic Elizabethan and Contemporary Text
Intertextuality, Hypertextuality and Fragmentation
Political Theatre
Adaptation
Your COVID-Safe Visit to La Boite