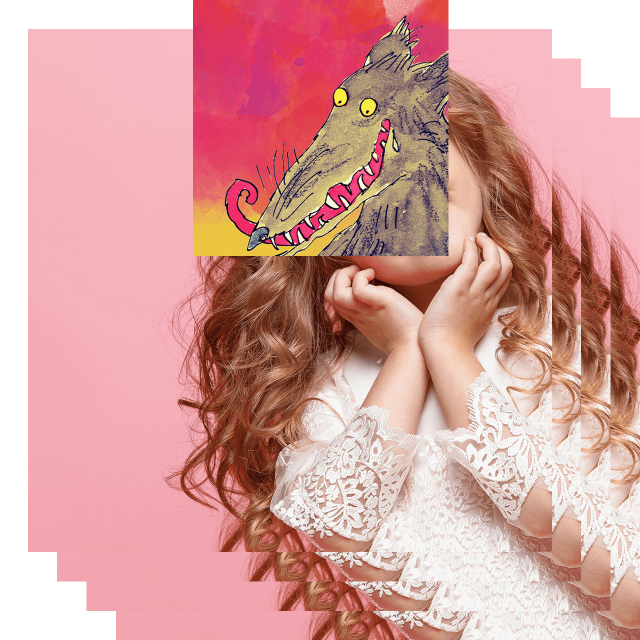 July 2019
Mo
Tu
We
Th
Fr
Sa
Su

24

10:00am + 12:30pm + 6:30pm

25

10:00am + 12:30pm + 6:30pm

27

11:00am + 1:30pm + 4:00pm
---
Runtime
55 Minutes
---
Warnings
Suitable for kids aged 5 to 105
Haze, smoke and strobe effects, loud music
---
Accessibility
#LBREVOLTINGRHYMES
A Messy Night Out for the Whole Family
Presented by La Boite and Shake & Stir
Laugh, squirm, delight, smile and thoroughly enjoy the smorgasbord of Dahl's terrific and twisted tales lovingly adapted for the stage.

Think you know the stories of the Three Little Pigs, Cinderella, Little Red Riding Hood, Snow White, Goldilocks or Jack and the Beanstalk? Think again!
Roald Dahl's Revolting Rhymes & Dirty Beasts bursts off the page in a spectacular live show that takes the world's best-loved fairy tales and rearranges them with surprising and hilarious twists.
Frighteningly funny and seriously silly, Revolting Rhymes & Dirty Beasts is the perfect family entertainment for children five to 105.
It will delight and disgust in equal measures. Don't miss the return of this multi-Helpmann Award nominated production penned by the world's number one storyteller and from the team that brought you George's Marvellous Medicine.
Illustration by Quentin Blake
Love the stories of Roald Dahl ? Visit the Official Roald Dahl Website, which is packed with information and up to date news: www.roalddahl.com
Cast
Leon Cain, Judy Hainsworth, Nelle Lee and Nick Skubij
Creatives
Writer Roald Dahl, Director Ross Balbuziente, Design Josh McIntosh, Lighting Design Jason Glenwright and Sound Design Guy Webster
"This Dahl delights and revolts. A treat for mums, dads and the littlies."
The Courier-Mail
A clever reimagining of Roald Dahl's twisted fairytales."
The Sydney Morning Herald
"Pure entertainment."
Stage Whispers