Visual Art

ALREADY OCCUPIED - djara nanambaru (earth-body)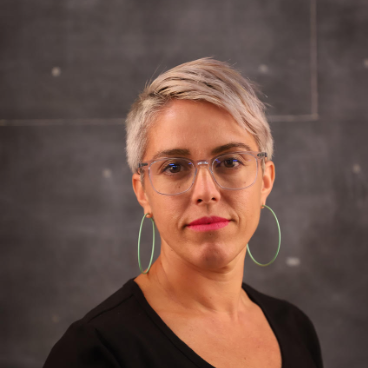 About the artist
Artist Libby Harward is a descendant of the Ngugi people of Mulgumpin (Moreton Island) in the Quandamooka (Moreton Bay Area of Queensland).
Libby Harward's arts practice is a continual process of re-calling, re-hearing, re-mapping, re-contextualising, de-colonising and reinstating culture on country that which colonisation has denied Australia's First Peoples. Her place-based sound and video work challenges ideas of Country and sovereignty.
About the work
Already Occupied - djara nanambaru (earth-body) is a new edit of a previous work Yuwayi! Jana-n-ba Wunjayi! (Goodbye! Go away now!), 2018.

djara nanambaru is edited with the intention to be screened in mirrored reflection of itself. It is part of an ongoing project, Already Occupied, that asserts Aboriginal Sovereignty through site specific actions on country. djara nanambaru documents temporary performative installations undertaken on the beaches of Minjerribah (North Stradbroke Island) and Mulgumpin (Moreton Island), on Quandamooka Country, and reflects them to assert themes of ongoing resistance to the occupation of country, the artist's earth-body connection to djara (country) and the process of intergenerational remembering.
Amidst the backdrop of the sandmining that has transformed the geography of Minjerribah, Harward's video usurps the instrumental use of the technical aerial image, so often used in the service of mining and, instead, uses this technology to emphasise her connection to this country. The flattened perspective created by the work's aerial view places Harward as a part of the landscape, rather than strictly separable from this. As such, Already Occupied asserts the significance and ongoing importance of the aerial imagination for a sustainable connection to place, rather than short-term extraction for capital accumulation.
– Kyle Weise, Mars Gallery
#You might be interested in...