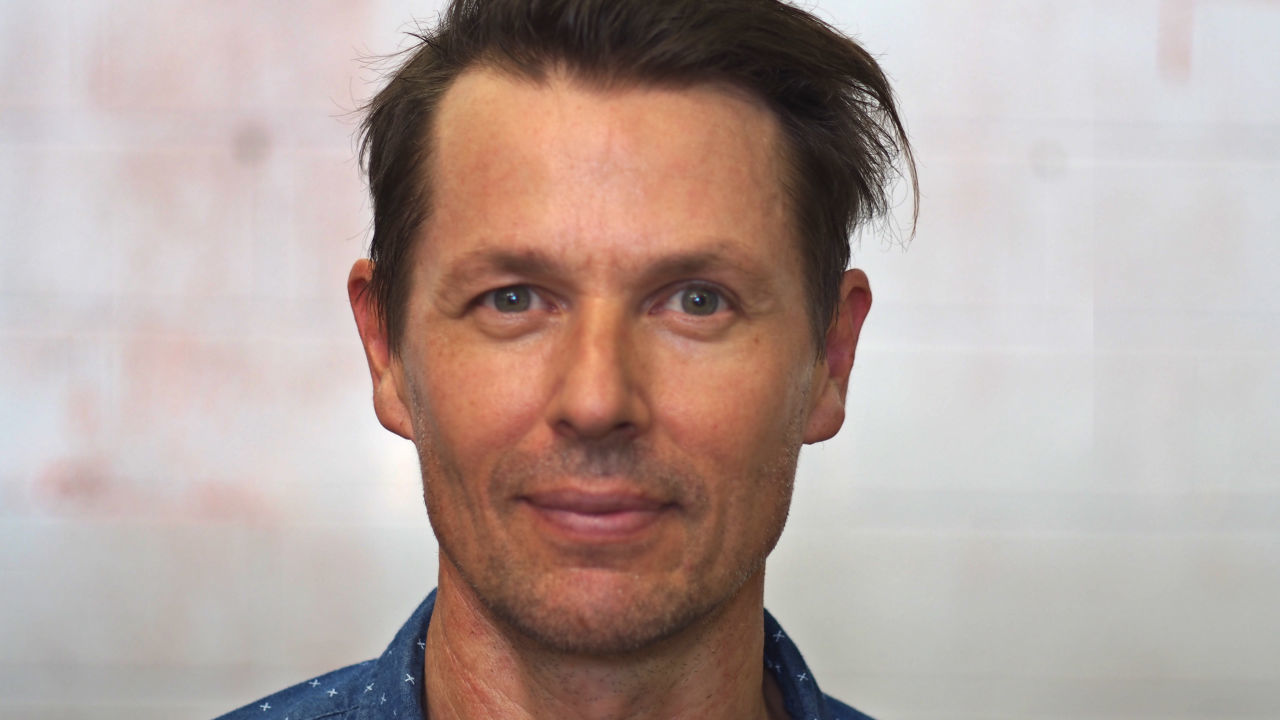 About the work
Presence is a new video work created with images captured from the artist's solo show at the IMA in 2019, of the same name. Here Andrew exhibited a kinetic installation to create a new physical landscape that combines programmable technological machinery with string, earth pigments, ochres, rocks, and soil.
In this projection work, the animated layers of the artist's work seem to leek down the building facade as the artwork attempts to visualise the whitewash of Aboriginal histories, stories, and connections to Country.
Robert Andrew is an artist of mixed heritage, a descendent of the Yawuru people from the Broome area in the Kimberley, Western Australia, as well as of European and Filipino descent. Robert uses practice-led research to investigate denied and forgotten personal and family histories, utilising open-sourced, programmable technologies and machinery to erode, expose substrates, build stories and create residue. These works manifest as visually scraped back and built up palimpsests that reference technology, natural materials and the 'artefact'.