Our History
Arms and the Man
9 – 10 Sep 1927
---
Venue
Theatre Royal, Brisbane
Producer
Brisbane Repertory Theatre Society
Playwright
George Bernard Shaw
Cast
Mr G. Webster
Mrs P.J. Symes
Mrs R. Scott
Miss D. Dunlop
Mr Douglas Henderson
Mr Ernest Brown
Mr W.A. Devereux
Dr J.V. Duhig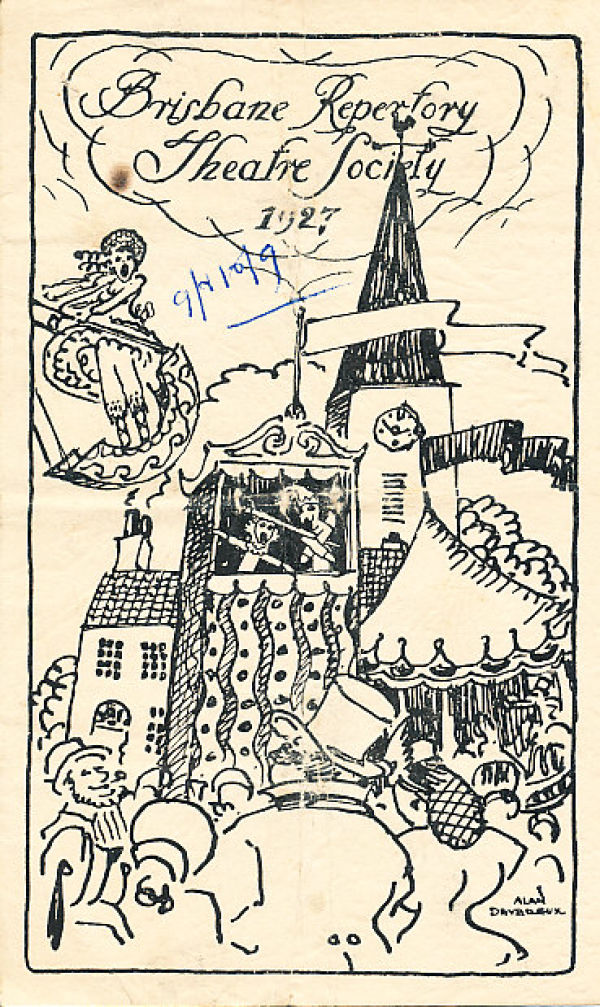 #Have any photos to share?
We'd love to see your photos of this show and publish them in our archive.
Send us photos
W. Alan Devereux was my grandfather who died in England in the early 70's. I remember him as a kindly old man, not always brilliant with loud children in his last years. His studio had that distinctive smell of oil paint, linseed and turps, and his bookshelf an eclectic mix of spiritual, artistic , travel and sci-fi ! We don't know too much about his times in Australia, though more keeps arising as Australian academics and historians shed more light. His daughter, my Mother is his only remaining living child.
—Paul Grellier
Submit your story