FAQs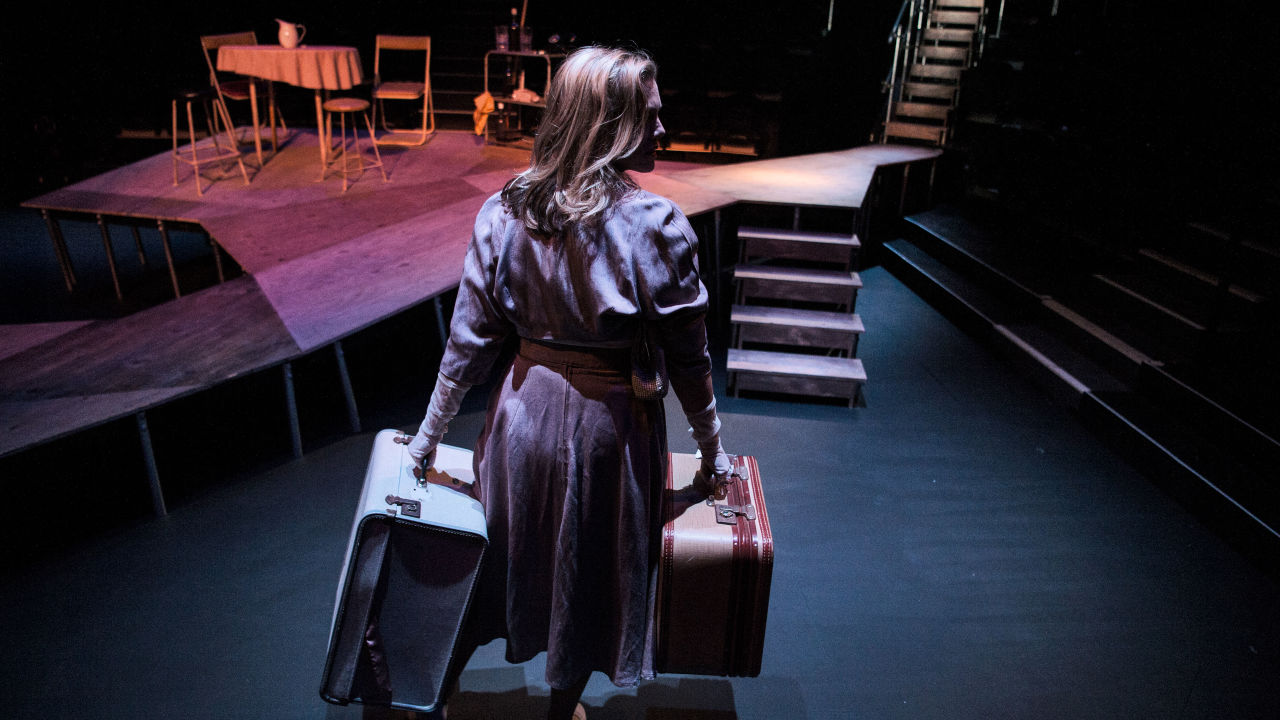 Got a question for La Boite about travel, catering or the venue? Read more information via our FAQ below.
If you've got a question that's not on our list, email the team at info@laboite.com.au.
Your COVID-Safe Visit to La Boite
Is It Safe to Visit La Boite?
Yes it is! La Boite operates in accordance with Queensland Government's COVID Safe Checklist: Restricted Businesses, to ensure the Roundhouse Theatre, Studio, Forecourt and Espresso Bar are safe for our patrons, artists and staff to attend.
La Boite is responding to all new Federal and State Government guidelines.
You can find the Checklists HERE.
Do I need to be vaccinated to visit La Boite?
Yes you do! In line with the Queensland Government's updated health measures, from 17 December 2021 OR when 80% of Queenslanders are fully vaccinated, there will be restrictions on people who are not fully vaccinated.
These restrictions prohibit people who are not fully vaccinated from entering La Boite premises, including the Theatre, Studio, Forecourt, Espresso Bar and Office.
Please note, this applies only to those 16+ and does not apply to those with a valid medical exemption.
What Can I Do to Be Safe During My Visit to the Theatre?
To stay safe at the theatre, remember to:
Stay home if you are sick;
Practice social distancing between you/your social group and other people in the foyer, forecourt and bar;
Practice good hygiene by washing or sanitising your hands regularly;
Follow all staff instructions and signage within the theatre;
Download and run the Commonwealth Government's official COVID Safe app and the Queensland Government's Check In Qld app.
Please note, there may be patrons occupying the seats directly next to, behind and in front of you during the performance (ie, social distancing will not be possible in the theatre). If you are concerned about the proximity of other patrons, please wear a face mask or talk to the staff at the event about alternate seating arrangements.
What Health Measures Has La Boite Put in Place to Be Covid Safe?
When you visit La Boite, you will notice some changes. These changes are here to make you and other patrons feel safe and comfortable. This includes:
Allocated seating in the Roundhouse Theatre and La Boite Studio;
Sanitisation of Roundhouse Theatre and La Boite Studio seats, pre and post show;
Increased sanitation and cleaning to all areas of the venue;
Hand sanitizer available on-site;
Contactless payment preferred;
Check-in required on arrival to the venue for contact-tracing purposes;
Increased signage to direct patron movement, avoid crowd congestion, and ensure social distancing;
Increased La Boite staff presence to ensure social distancing guidelines are followed.
Do I Need to Provide My Contact Details to Attend an Event?
Yes, you do! La Boite is using the Queensland Government's Check In Qld app. We recommend you download the app in advance as you will be required to sign-in on arrival at the venue for contact tracing purposes.
Your contact details are required by Queensland Law, therefore you cannot enter the theatre without signing into the Check In Qld app. La Boite reserves the right to refuse service and entry to any patron who does not provide adequate contact information.
What Should I Do if I Feel Unwell Before Attending a Performance?
Stay home if you are unwell.
If you are experiencing ANY of the symptoms of COVID-19 - including cough, fever, sore throat, fatigue or shortness of breath - you MUST stay home.
If you are unwell, La Boite strongly urges you to get tested for COVID-19.
If I'M Sick, Can I Get a Refund?
For a La Boite show, yes. If you are experiencing any of the symptoms of COVID-19 and cannot attend, La Boite will offer a full refund. Alternatively, if you would like to attend once you are well, La Boite can transfer you into another performance with no exchange fees.
For external hirers of the venues, it will be at the Promoter's descretion. Please contact the La Boite ticketing team to discuss your options.
You can find more information about our Refund Policy by visiting our Terms and Conditions page.
What Is La Boite Doing to Remain Accessible to Patrons With a Disability?
La Boite's existing access guidelines remain in place. If you have any access requirements, please email info@laboite.com.au or call (07) 3007 8600.
Do I have to stay in my allocated seat?
Yes. Due to contact tracing requirements, you MUST remain in your allocated seat, which is located on your ticket. If you need help finding your seat, please chat to our friendly Box Office staff before the performance.
How do I get in contact with La Boite?
For any enquiries, please call La Boite's Office on (07) 3007 8600 during office hours (Monday to Friday, 10am to 5pm) or email our team via info@laboite.com.au.
Where is La Boite located?
La Boite's Roundhouse Theatre, Studio, Espresso Bar and Office is located at 6-8 Musk Avenue, Kelvin Grove QLD 4059.
Postal Address: PO Box 232, Red Hill LPO QLD 4059
Is there accommodation nearby?
Quest Kelvin Grove is located only 300m from the La Boite Roundhouse Theatre, approximately a short 3-minute walk. Enjoy a 20% discount on your stay by using the promo code "LABOITE" when booking directly on their website or call (07) 3308 4800.
Do you offer meet and greet sessions with the cast and creatives?
La Boite's 'Artist Talk' sessions enable you to chat with the cast, crew and creatives of the production you see! The Artist Talk events may take the form of a conversation, a panel discussion or a Q&A session that is open to everyone, giving you behind-the-scenes info about the show and ideas explored!
Panellists are generally made up of artists, invited guests or subject matter experts - depending on the show. You'll have the chance to ask questions, meet your fellow audience members and continue the discussion in the bar afterwards. Sometimes it's not just about seeing the shows – there's a conversation to be had as well!
Further information can be found via show pages.
What time will the venue open?
The La Boite Espresso Bar and Foyer will be open 90 minutes before each performance.
The Box Office will be open 60 minutes before each performance.
What seating is available at La Boite?
The La Boite Forecourt and Espresso Bar has a range of bench and stool seating so you can enjoy a pre-show drink in comfort.
The Roundhouse Theatre and La Boite Studio are allocated seat venues. Depending on the requirements of each production, the venues can be configured in various layouts. Patrons are able to see the layouts and select their own seats when making their bookings online.
Remember, to ensure you can sit with your friends, it's important that you book together.
Is food and drink available onsite?
La Boite's Espresso Bar serves an array of beverages and snacks for guests. Please find the menu here. During mainstage season, food trucks are also onsite to provide a delicious meal pre-show! More information about the food trucks and dates they're onsite can be found here.
Kelvin Grove Village is home to a range of restaurants and cafés, just two minutes' walk from the theatre. Visit The Village Centre or facebook.com.au/kgurbanvillage for more details.
Patrons are welcome to bring drinks into the Roundhouse Theatre and La Boite Studio, provided that all glasses are stemless. Please note, food is not permitted in either performance space.
Where can I find La Boite's Accessibility information?
For a comprehensive guide to accessibility at La Boite, please visit our Accessibility page.
What should I wear?
Prefer to wear your jeans to the theatre? No worries! There is no dress code or clothing restrictions at La Boite; you're welcome to wear any attire that you feel comfortable in. Please note shoes are required to enter the premises.
Who do I speak with about my tickets after-hours?
If you would like to speak with someone about your tickets after-hours, please email info@laboite.com.au and we'll get back to you as soon as we can. If you are enquiring about the show tonight, the La Boite Box Office opens 60 minutes before the performance commences, please call 07) 3007 8666. Please note this number is not monitored at any other time.
Do my tickets include a transaction fee?
All bookings will incur an additional $4.50 transaction fee*, except La Boite's HWY Program which will incur a $1.50 transaction fee*.
*Please note, this excludes Members who enjoy fee-free transactions.
Where do I pick up my tickets?
You can find La Boite's Box Office in the Espresso Bar, just outside the Roundhouse Theatre, open 60 minutes prior to the performance start time. Our friendly staff will be able to answer your ticketing questions.

Does La Boite offer ticket discounts or packages?
We sure do! La Boite's Save on Stage deal means that the more you buy, the more you save:
Add two mainstage shows to your cart and save 15%.
Add three mainstage shows to your cart and save 20%.
Add four mainstage shows to your cart and save 25%.
Looking for an extra discount? Become a La Boite Member for $20 off La Boite's Mainstage Productions and free tickets to HWY Events, plus there are no transaction or exchange fees!

Additionally, in 2022 La Boite is offering Concession priced tickets and Group Discount tickets. A Group is 4+ people and Concession pricing is available for Pensioners, Seniors, Full-Time Students, Under 35s, Frontline Workers and those who hold a Health Care Card or Veteran Affairs Card. Proof of concession ID may be required.

Please note, pricing will differ for external hirers of the venues. Pricing will be determined by the Promoter's of those individual productions.
Where can I find terms and conditions for ticket holders?
La Boite's Ticketing Terms and Conditions are available to read on our website at laboite.com.au/terms-and-conditions. La Boite is a member of Live Performance Australia and complies with the LPA Ticketing Code of Practice. Click here to read a copy of the Consumer Code.
Can I exchange a ticket?
The short answer: absolutely!
If you realise the date you booked no longer works for you, give us a call ASAP and we can help you out. Please note Non-Members will be charged a $4 fee to exchange between performances of a production (subject to availability).
La Boite Members are entitled to free exchanges between performances of a production (subject to availability).
To exchange your tickets, give us a call on 07 3007 8600 (10am-5pm, Monday-Friday).
How do I collect my new tickets after completing an exchange?
When you exchange your tickets, you will receive e-Tickets (emailed to you) within 15 minutes of your exchange. Don't forget to double-check your spam folder if you don't receive them immediately!
What is the late entrance policy?
Latecomer and lockout policies are subject to change, depending on the production. La Boite will advise lock-out periods and latecomer policy ASAP for each production. Please phone La Boite on (07) 3007 8600 or email info@laboite.com.au if you have any questions or concerns.