Our History
Dear Brutus
15 – 16 May 1929
---
Venue
Cremorne Theatre, South Brisbane
Producer
Brisbane Repertory Theatre Society
Director
Barbara Sisley
Rhoda Felgate
Cast
Dulcie Scott
Irene Silvester
Rhoda Felgate
Patricia Trace
Neaera Sampson
Tom Pollard
F.W. Whitehouse
Edgar Smith
Cecil Carson
George Eaton
Beryl Telford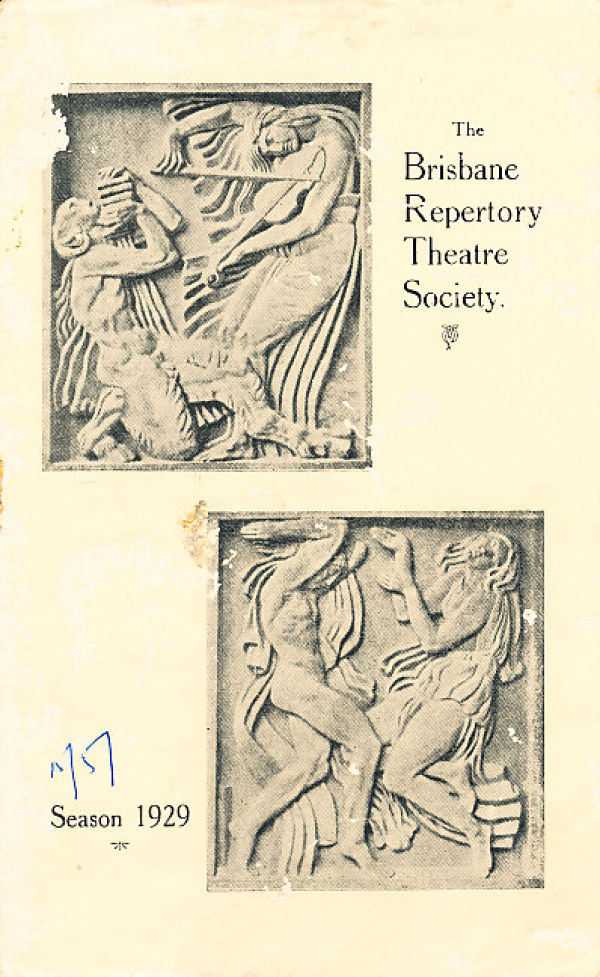 Dear Brutus was Repertory's first tour. The production had a two night season in Townsville's Theatre Royal (July 19 & 20) and in Toowoomba's Town Hall on September 21, 1929.
#Have any photos to share?
We'd love to see your photos of this show and publish them in our archive.
Send us photos