Our History
Dr Knock
6 – 7 May 1927
---
Venue
Theatre Royal, Brisbane
Producer
Brisbane Repertory Theatre Society
Playwright
Jules Romains
H. Granville-Barker
Cast
Mr Brown
Mrs Robinson
George Eaton
Mr Lang
Mr Webster
Leo Guyatt
Tom Stephens
Rhoda Felgate
Colleen Scott
Miss Ball
Douglas Henderson
Mr Kelly
Kenneth Trotter
Miss Dougals Graham
Miss Radford
Miss Ludgate
Miss McGregor
Miss Neild
Miss Webster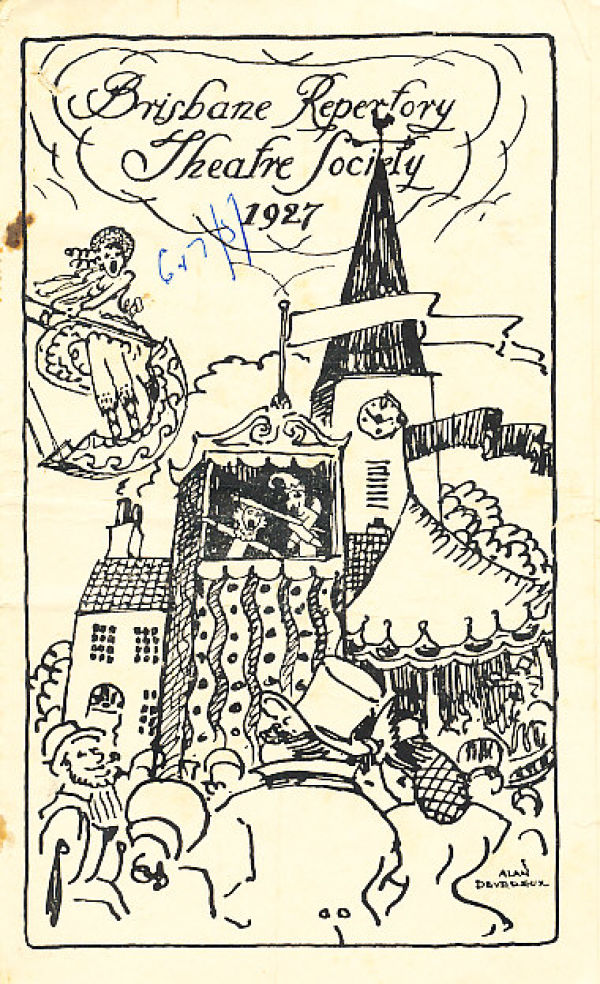 Daily Standard, Saturday 7 May 1927
For the opening night of its 1927 season, the Brisbane Repertory Society chose "Dr.Knock", a French satirical comedy, which they presented to a large audience in the Theatre Royal last night. Miss Barbara Sisley was the producer. The piece was admirably handled."Dr.Knock" was successful as an entertainment, though it was thought by some in the audience that a play giving greater scope to those in the character parts would have been a better choice. Still the humour of the piece was clever and did not suffer by the acting, which was well above the ordinary. Mr.George Eaton played the part of Dr.Knock, the pushy medical man, who analysed the income of every family in the neighborhood to see what could be paid by way of medical attention,and enthused plenty of pip in the humorous situations created. He bore the brunt of the acting with success.
Miss Nell Douglas Graham, as Madame Remy, proprietress of the St.Maurice Hotel, also gave an excellent interpretation of her part, which had to be delicately handled. Miss Rhoda Felgate, as the farmer's wife, and Miss Colleen Scott as Madame Pons, also acted excellently. Messrs. Lang, Brown, Trotter, Henderson, Kelly, and Webster were prominent in their parts, combining well in their handling of the comedy. Mrs F.W.Robinson, Misses Bell, Ludgate, McGregor, Neild, Radford, and Messrs.Guyatt, Henderson, and Stephens figured in lesser roles, to which they did justice. The incidental music was provided by Misses Mactaggart and Stuart.
#Have any photos to share?
We'd love to see your photos of this show and publish them in our archive.
Send us photos