Our History
Attack of the Attacking Attackers!
30 Oct – 15 Nov 2008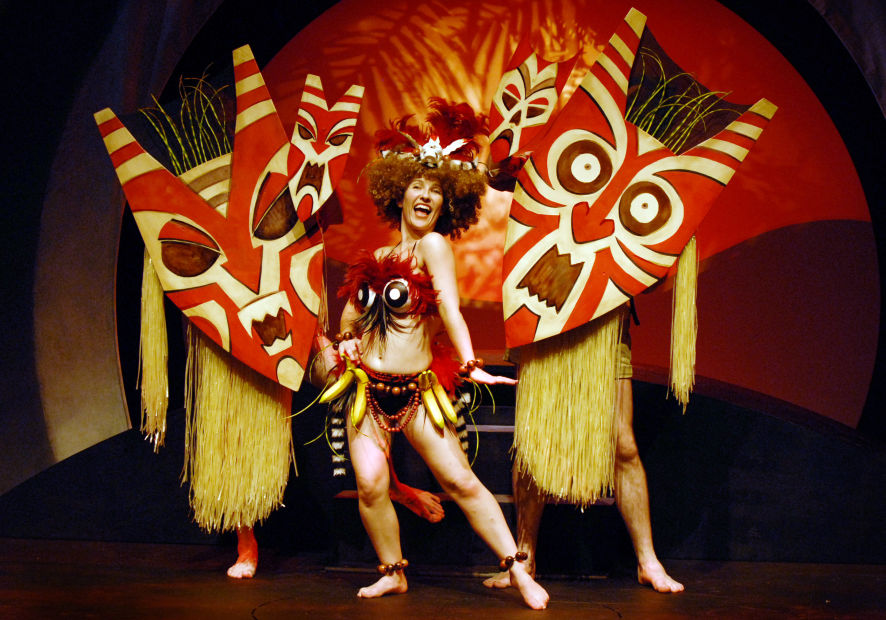 Venue
Roundhouse Theatre, Kelvin Grove
Producer
La Boite Theatre Company
Director
Nic Dorward
Choreographer Neridah Waters
Cast
Bryan Moses
Jonathon Oxlade
Emma Pursey
Lucas Stibbard
Neridah Waters
Costume Designer
Jonathon Oxlade
Set Designer
Jonathon Oxlade
Lighting Designer
Carolyn Emerson
Sound Designer
Steve Toulmin
What the critics said:
I have to say that this is one of the funniest shows I have seen in recent years. This show has the potential to be something of a cult classic and I hope, for the sake of the wonderful team behind it as well as for its own sake, it will roll on and somehow, somewhere, begin to take on a life of its own and that audiences around the state, as well as around the country, might one day get the opportunity to see it. Nigel Munro Wallis on 612 ABC Brisbane
A delightfully cinematic opening heralds the clever use of puppets and shadow play…comedy gold…a quality production…this could well become a cult classic…just see it! Scene Magazine
Do you like space aliens? Demons? Swamp monsters? Teens in peril? Then La Boite's Attack of the Attacking Attackers is for you. The Courier Mail
Source: La Boite's 2008 Annual Report
#Have any photos to share?
We'd love to see your photos of this show and publish them in our archive.
Send us photos