Our History
Blue Love
29 Apr 2009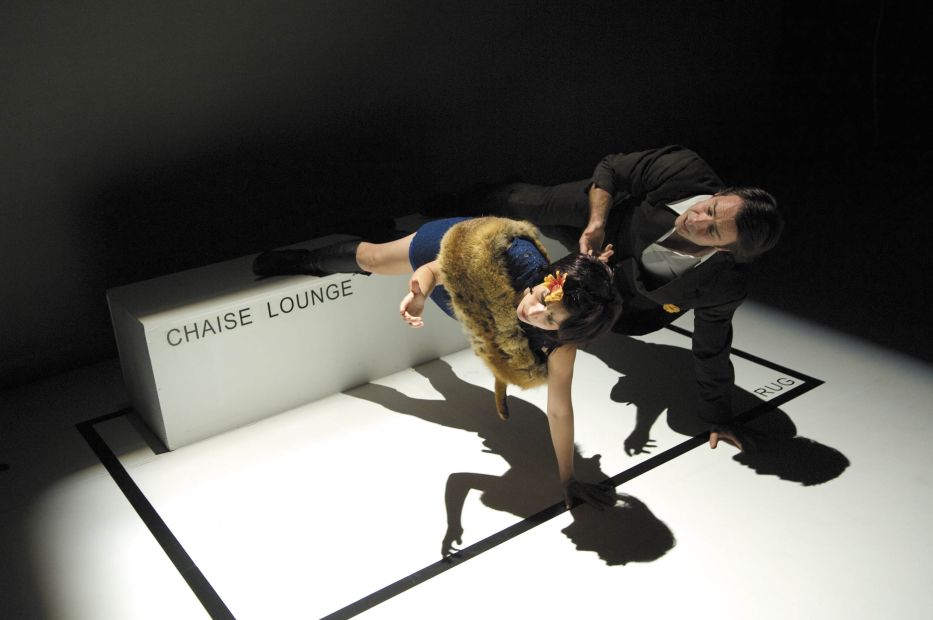 Venue
Roundhouse Theatre, Kelvin Grove
Producer
La Boite Theatre
Marguerite Pepper Productions
Cast
Shaun Parker
Lucia Mastrantone
Costume Designer
Shaun Parker
Artistic Director David Berthold wrote:
Shaun Parker's joyous Blue Love, which I managed to slide into Sean's season at the last minute, excited audiences with its seductive blend of text, dance, film, and song. Happily, it drew a very large number of under 30 ticket buyers.
The critics said:
This is dance as serious fun, and you can see why they scored a sell-out season at the Sydney Opera House. They deserve the same full houses here. - Sue Gough, The Courier Mail
Shaun Parker's Blue Love is a fabulous piece of entertainment that engages all of the senses… It is easy to see that the two performers are true professionals when watching the cleverly choreographed dance moves, listening to angelic singing and the amusing images and captions on the screen. The players' athleticism and timing (both rhythmic and comedic)…make the 105 minutes pass in a blissful blink. - Katherine Lyall-Watson, ourbrisbane.com
It is both silly and smart; funny and gently moving, in that bittersweet sort of way… Both performers are terrific, drawing laughs through impeccable timing and eliciting empathy with the Flune's shameless charm. It's all over in a flash, leaving the audience giggling (with them, not at them), cheering for these suburban superstars, contemplating love in all its weird and wonderful forms… - Jason Whittaker, Australian Stage Online
Source: La Boite's 2009 Annual Report
#Have any photos to share?
We'd love to see your photos of this show and publish them in our archive.
Send us photos