Our History
The Kursk
1 – 12 Sep 2009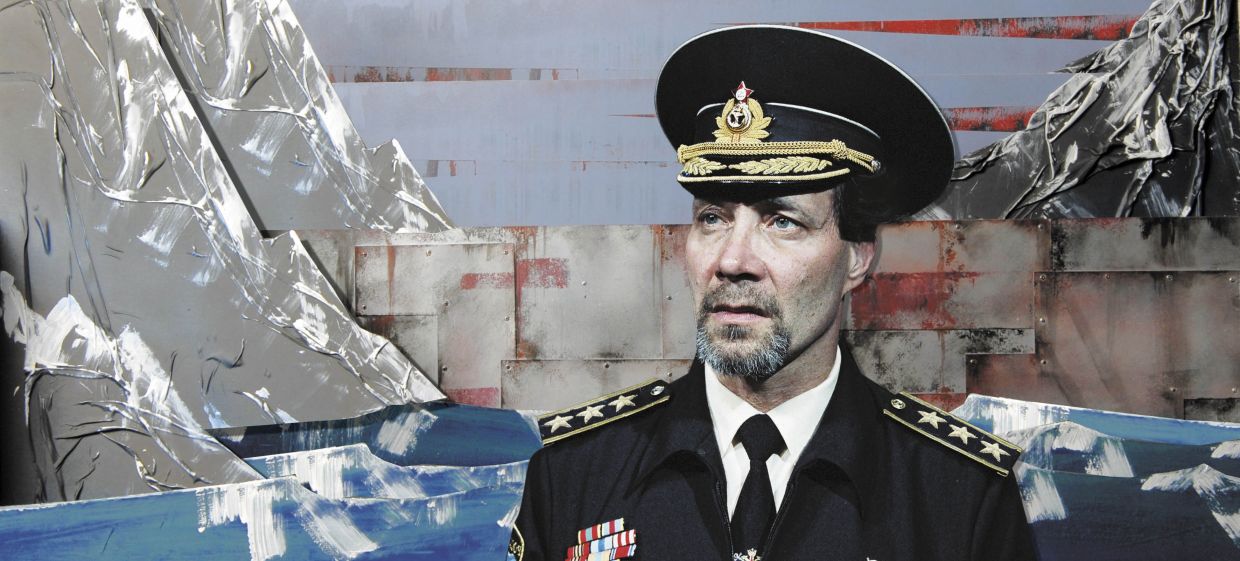 Venue
Roundhouse Theatre, Kelvin Grove
Producer
La Boite Theatre Company
Critical Stages
Matrix Theatre Production
Cast
Eugene Gilfedder
Julienne Youngberry
Amanda Mitchell
Edward Foy
Dirk Hoult
Sasha Janowicz
Costume Designer
Michael Futcher
Set Designer
Michael Futcher
Josh McIntosh
Lighting Designer
Jason Glenwright
Sound Designer
Luke Lickfold
Artistic Director wrote:
We loved having another Matrix Theatre production in our 2009 season – this time The Kursk, reshaped for a national tour from its initial 2007 season at Metro Arts.
The critics said:
Director Michael Futcher has again proved himself to be a talent of national significance in his redesigning of the piece. It loses none of its suffocating impact in the larger venue - probably due to the physical closeness of the audience on three sides of the action. Five Stars.- Nigel Munro-Wallis on 612 ABC Brisbane
This new, touring production is polished and slicker [than the 2007 production] and has lost little of its original power… moving, horrifying and lyrical. The ensemble cast is marvellous. Eugene Gilfedder is exceptional as Admiral Popov, the leader of the navy who tries to rescue the crew of The Kursk. You really feel for his anguish about the fate of so many of his men...a stunning production...make sure you bring tissues - chances are you'll need them! - Katherine Lyall-Watson, ourbrisbane.com
The Kursk looks fantastic. It was never going to be easy to bring the story of a submarine disaster to the stage, but clever design (Michael Futcher) and an eerie soundscape (Luke Lickfold) lend the production a cinematic tension… The Kursk is yet another triumph for Matrix Theatre, the theatre company established by the multi-talented creative team of Michael Futcher and Helen Howard. It's a triumph also for La Boite who must be commended for continuing to support quality local productions. - Amy Hyslop, Australian Stage Online
Source: La Boite's 2009 Annual Report
#Have any photos to share?
We'd love to see your photos of this show and publish them in our archive.
Send us photos