Our History
The Narcissist
7 – 22 Aug 2008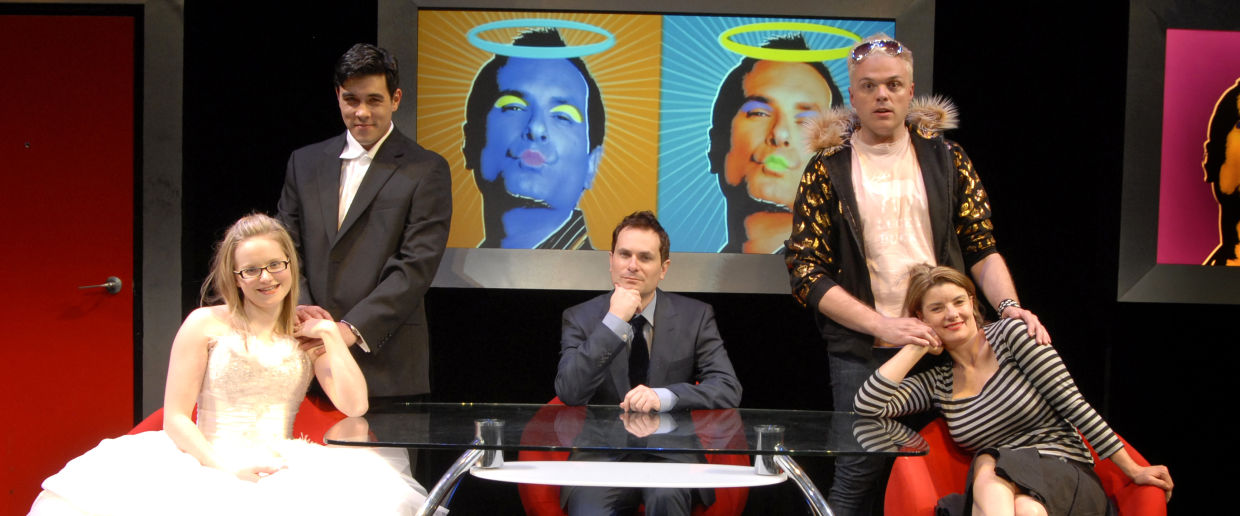 Venue
Roundhouse Theatre, Kelvin Grove
Playwright
Stephen Carleton
Cast
Jonathan Brand
Sandro Colarelli
Judy Hainsworth
Andrea Moor
James Stewart
Costume Designer
Greg Clarke
Lighting Designer
Carolyn Emerson
What the critics said:
The first rate cast of Jonathan Brand, Sandro Colarelli, Judy Hainsworth, Andrea Moor and James Stewart, along with [director] Ian Lawson, make sure that this very witty piece says all it needs to say and will be remembered as one of the triumphs of Queensland theatre. Miss it and you will miss a rare treat. Five Stars. Nigel Munro-Wallis on 612 ABC Brisbane
The Narcissist lives for its sparkling dialogue. Playwright Stephen Carleton is a master of the one-liner and the play fires its laughs in steady streams. The Narcissist does Brisbane proud – it's a wonderful showcase for a very talented team. Brisbane News
Source: La Boite's 2008 Annual Report
#Have any photos to share?
We'd love to see your photos of this show and publish them in our archive.
Send us photos