Our History
The White Earth
25 Feb 2009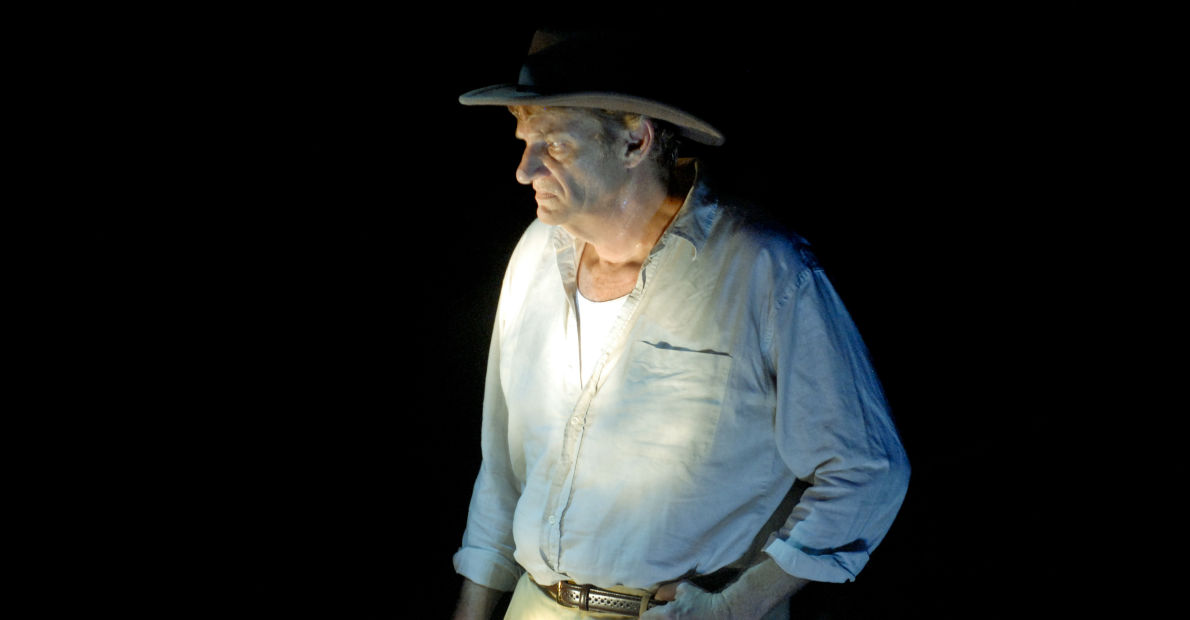 Venue
Roundhouse Theatre, Kelvin Grove
Producer
La Boite Theatre Company
Director
Andrew McGahan
Shaun Charles
Playwright
Andrew McGahan
Shaun Charles
Cast
Stace Callaghan
Dan Eady
Penny Everingham
Kathryn Marquet
Veronica Neave
Anthony Phelan
Steven Tandy
Roxanne McDonald
Costume Designer
Greg Clarke
Lighting Designer
David Walters
Sound Designer
Guy Webster
Artistic Director David Berthold wrote:
2009 began with a fine adaptation of Andrew McGahan's award-winning novel The White Earth. The production, directed by the co-adaptors Shaun Charles and Andrew McGahan, featured two wonderful performances from Anthony Phelan and Stace Callaghan. It drew successfully on cinematic devices (something of a La Boite trait) to conjure up the epic and mythic parts of the story.
The critics said:
An epic feast of a show...stunning...dazzling... I love engaging in something deliciously different and a little bit bizarre. I love being surprised by theatre. The White Earth delivers on all these counts… The White Earth has kicked off La Boite's year to a great start. It's set the benchmark outrageously high...a bold and brave production. It's a feast you can sink your teeth into. Not for dieters and picky eaters but something to relish and remember for theatre lovers. - Katherine Lyall-Watson, ourbrisbane.com
The White Earth will make you think, laugh and cry – it is haunting and will linger with you for days after; and the performances by the cast and designers will make you appreciate professional theatre at its best. Bring out the bell…Five stars. - June Balfour on 612 ABC Brisbane
A wonderful, sprawling piece of theatre...theatre of epic, mythic proportions. - Sue Gough, The Courier Mail
Source: La Boite's 2009 Annual Report
#Have any photos to share?
We'd love to see your photos of this show and publish them in our archive.
Send us photos