Our History
As You Like It
February 18th, 2012 - March 24th, 2012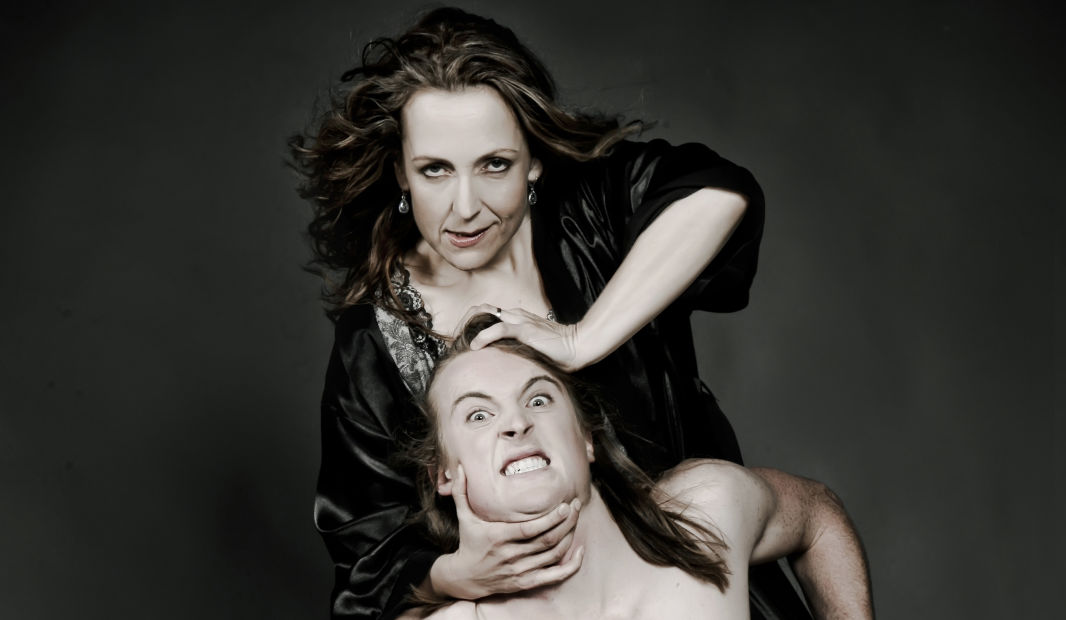 Venue
Roundhouse Theatre, Kelvin Grove
Playwright
William Shakespeare
Cast
Thomas Larkin
Trevor Stuart
Cadden Luke
Thomas Hutchins
Jerome Meyer
Thomas Carney
Helen Cassidy
Helen Howard
Bryan Probets
Alec Snow
Hayden Spencer
Kate Wilson
Lucy-Ann Langkilde
Mahala Wallace
Hanna Galbraith
Dominic Nimo
Jorden Kadell
Kathryn Marquet

Joined by interns from the Queensland University of Technology & Southbank Institute of Technology: Thomas Carney, Hanna Galbraith, Thomas Hutchins, Jordan Kadell, Lucy-Ann Langkilde, Jerome Meyer, Alec Snow, Mahala Wallace
Costume Designer
Renee Mulder
Lighting Designer
David Walters
Sound Designer
Guy Webster
Artistic Director David Berthold wrote:
When an actor walks onto the La Boite stage, we can expect that actor to be alert to our presence. There is a conspiracy between actor and audience, an acknowledgment that the Roundhouse is a room shared equally. This is theatre that is visceral, fluid and often fun. This is theatre that speaks to contemporary thought and feeling in ways that can shift with the breath of those gathered nightly. This is theatre that is alive to the present.
Our work in 2012 embraced this idea of present tense theatre. It found joyous and sometimes riotous expression in As You Like It, the third in our sequence of Shakespeare's plays written especially for the first years of the Globe, a round house of a different time but similar temper. Renée Mulder's beautiful design opened out the space to allow roofs to raise and sheep to wander. The transformation into the Forest of Arden won nightly applause and a brilliant ensemble of actors – several of whom had played in our Hamlet and Julius Caesar – took every opportunity to tease out the complex strands of love and laughter that make this play such an intelligent and gendered delight. An intern arrangement with our partners QUT and the Southbank Institute of Technology allowed us to swell our scenes to eighteen actors. How wonderful it was to see a cast of such seasoned and skilled actors sharing their stage with a new generation. It all seemed to be in the best Shakespearean spirit.
The critics said:
A joyous and earthy cavort... infectious and uplifting. Magnificent direction by David Berthold is inviting and free flowing, the actors' performances and even the set, extends beyond the parameters of the formal stage, as the entire roundhouse is used as a playground…The entire production oozes warmth and charm...This is definitely a La Boite production not to be missed! Australian Stage
…damn good fun, performed to something like perfection…The impeccable casting choices are enhanced by gorgeous design and a marvellous sense of festive fun. Throw in a spectacular wrestling match and literature's most implausibly happy ending, and you get good theatre, just as you like it. Brisbane Times
If all the world's a stage, then Shakespeare draws La Boite to the centre of the universe... Bryan Probets' court jester Touchstone is a revelation – he weaves Will's words around him as stylishly as his patchwork coat, as his manic and intensely physical comic routines bring whoops, cheers and bursts of spontaneous applause. Trevor Stuart is… no less a commanding presence with the dry, subtle wit and sarcasm of Jacques, from whose mouth drops the famed "All the world's a stage'' speech - a showstopping turn punctuated by one of the most moving moments I've seen onstage… Berthold's Orlando, the strapping, leonine Thomas Larkin, was born to be a Shakespearean leading man, effortlessly charismatic and sympathetic… The compelling Helen Howard is a shrewd yet convincing choice for Rosalind, a beautiful, skilled performance. The Courier-Mail
Source: La Boite's 2012 Annual Report
#Have any photos to share?
We'd love to see your photos of this show and publish them in our archive.
Send us photos