Our History
Edward Gant's Amazing Feats of Loneliness
May 14th, 2011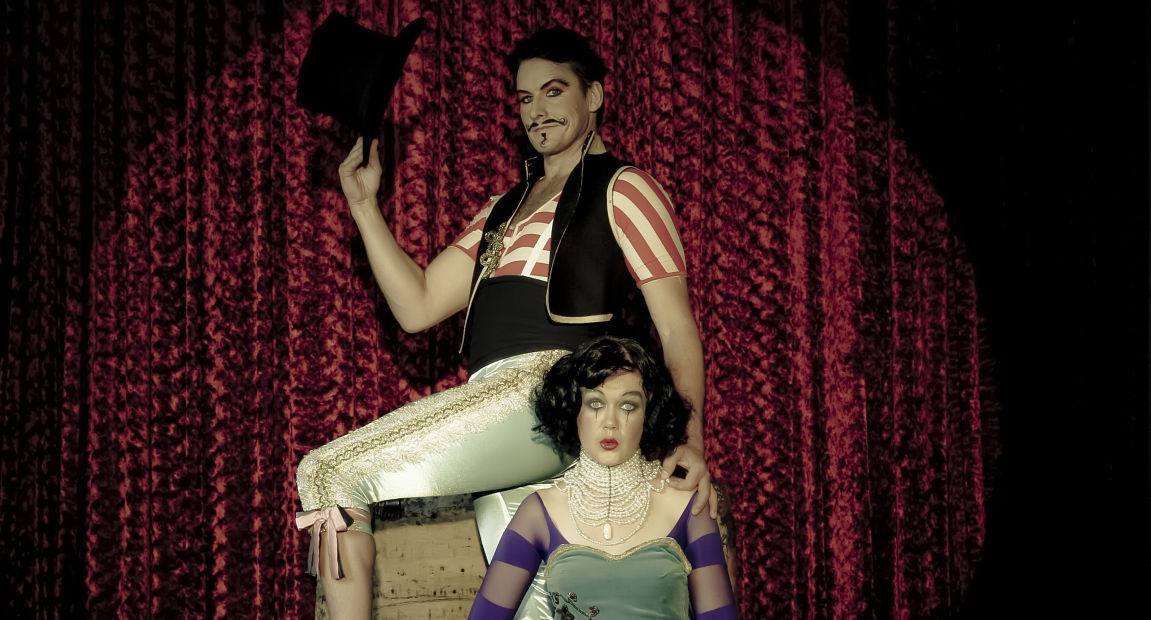 Venue
Roundhouse Theatre, Kelvin Grove
Producer
La Boite Theatre Theatre Company
Sydney Theatre Company
Playwright
Anthony Neilson
Cast
Paul Bishop
Lindsay Farris
Bryan Probets
Emily Tomlins
Costume Designer
Renee Mulder
Set Designer
Romance Was Born/Renee Mulder
Lighting Designer
Damien Cooper
Sound Designer
Steve Toulmin
The Artistic Director David Berthold wrote:
Edward Gant's Amazing Feats of Loneliness was a co-production with Sydney Theatre Company. It rehearsed and opened here before playing a season at STC's Wharf Theatre. Sarah Goodes' production of this very tricky but rewarding play was sure and insightful, built on an outstandingly inventive and Matilda Awardwinning design from Renée Mulder and some truly delightful performances, one of which gathered Paul Bishop a Matilda for Best Male Actor in a Leading Role. Anthony Neilson's play is a theatrical Möbius strip, which some audiences found fascinating, and others found confounding, but most found rich.
The critics said:
Tongues firmly in cheek, the four actors thrill and amaze as they work their way through a labyrinth ofstory that combines spectacularly unlikely narratives, heartbreak and hilarity, the grotesque, the gross, the politically incorrect and sheer theatrical bravado... so fresh and so provocative... Just hang onto your seat and enjoy the ride. The Courier-Mail
There are so many elements bouncing around this kaleidoscopic piece: music hall and melodrama, fairytale and fable, plays within plays, bleak musings on the human condition and the nature of theatre, all wrapped up in ornate, Victorian-style text… There's a nice balance between showbiz shabbiness and wondrousness, the gags fly thick and fast, and the cast creates the sense they really have been on the road together for some time. The Australian
Source: La Boite's 2011 Annual Report
#Have any photos to share?
We'd love to see your photos of this show and publish them in our archive.
Send us photos