Our History
Food
April 16th, 2013 - April 27th, 2013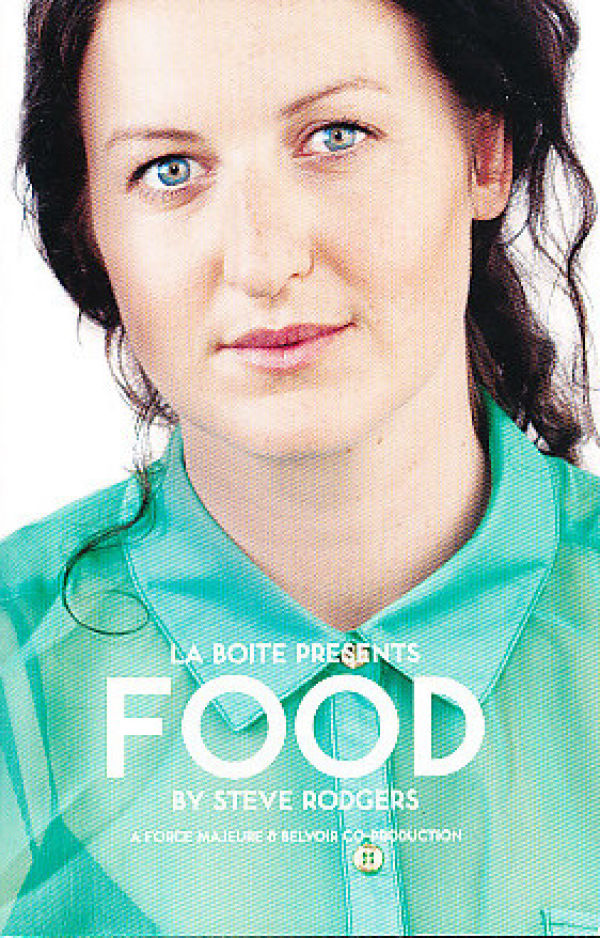 Venue
The Roundhouse, Kelvin Grove
Producer
La Boite Theatre Company
Director
Kate Champion
Steve Rodgers
Cast
Fayssal Bazzi
Kate Box
Emma Jackson
Costume Designer
Anna Tregloan
Set Designer
Anna Tregloan
Lighting Designer
Martin Langthorne
Sound Designer
Ekrem Mulayim
Artistic Director David Berthold wrote:
Over the last few season we've enjoyed the work of a sequence of dance theatre-makers. Shaun Parker, Brian Lucas, Scott Graham and Steven Hoggett from Frantic Assembly and Garry Stewart from the Australian Dance Theatre have all shone in our space. Food brought Kate Champion's sensual, eloquent work into our orbit, in a production of Steve Rodgers' delicious play that felt as Australian as a Chiko Roll or Turkish Delight.
The critics said:
...there's not a missed beat in the playing; focused, playful, satisfying and as silky and smooth as a stream of dark chocolate....I found the smorgasbord of theatricality perfectly in sync with what I think lies at the heart of this play: the notion that opening your mind and heart to change can lead to all sorts of wonderful surprises and marvellous opportunities. - Green Room
This extraordinary comedy is entertaining, thought-provoking theatre. The title suggests nothing of the sentient depths depicted. All senses are explored to produce sensuality and eroticism. Then there is the delicate interface of two quite different cultures, which results in the climax, and generates much of the laughter... With charm, wit and oozing sex appeal... This Food is a feast of sensations. - Stage Whispers
Food is a delicious piece of theatre...Warm, substantial, and completely delicious. I recommend this play unreservedly. - Australian Stage
Source: La Boite's 2013 Annual Report
#Have any photos to share?
We'd love to see your photos of this show and publish them in our archive.
Send us photos