Our History
Hamlet
February 6th, 2010 - March 14th, 2010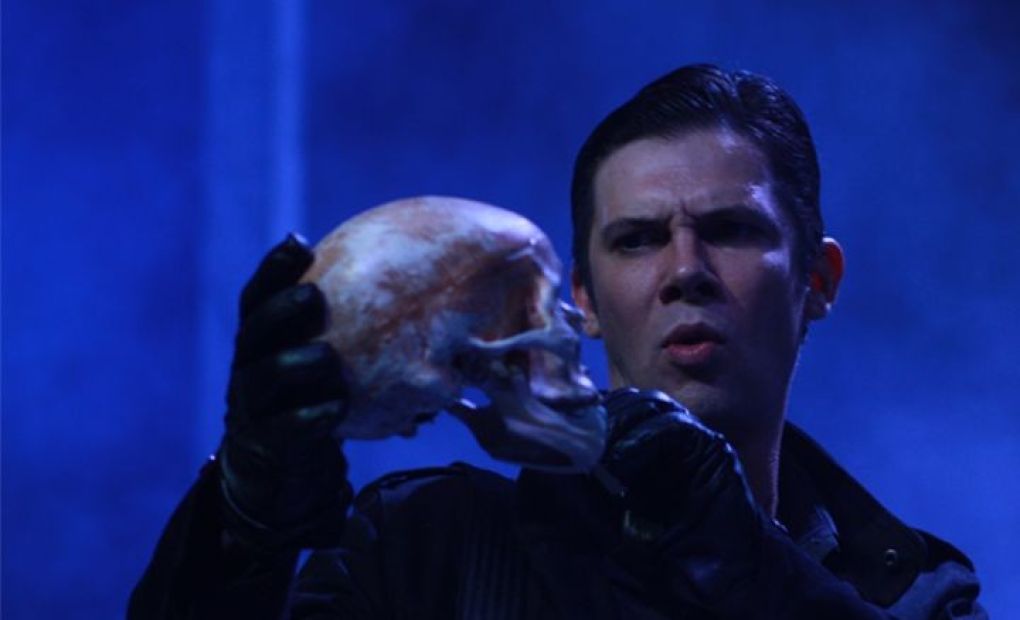 Venue
Roundhouse Theatre, Kelvin Grove
Producer
La Boite Theatre Company
Playwright
William Shakespeare
Cast
Eugene Gilfedder
Ross Lowe
Trevor Stuart
Toby Schmitz
Helen Howard
Thomas Larkin
Christopher Sommers
Steve Toulmin
Gemma Yates-Round
Costume Designer
Greg Clarke
Lighting Designer
David Walters
Sound Designer
Steve Toulmin
From the Artistic Director David Berthold:
La Boite earned almost a million dollars at the box office in 2010. This is easily a record, almost doubling 2009's result. It's an achievement of which we can all be very proud and indicates that there is an audience out there for work that is alive to the present.
Our first mainstage production of the year was Hamlet. It attracted a very big and young audience, stretched the Company and artists in many invigorating ways, and centred a performance of genuine intelligence and charm from Toby Schmitz. It caught the imagination of the public in ways we could not have predicted. To see dozens of people waiting for autographs at the stage door each evening is not usual in Australia. We were delighted to be rewarded with the Matilda Award for Best Mainstage Production of 2010.
From the critics:
The most downright gripping Shakespeare production seen in Brisbane for many a year...Hamlet's encounter with his dead father delivers genuine chills, something I've never actually seen done successfully before...It's no exaggeration to call this production a triumph. You should see it - James Harper, The Courier Mail
In recent years few productions in Brisbane have been more keenly anticipated than La Boite's 2010 season opener… if this production is a sign of things to come then I for one am convinced the company is in very talented and capable hands. As a critic I have probably seen more than my fair share of productions of Hamlet but never have I seen one as good as this… A Must See! - Nigel Munro-Wallis, ABC Brisbane
Berthold certainly sought to bring a point of difference to Brisbane theatres and his Hamlet does exactly that – it's brash, in-your-face, exuberant and yet disturbing, with deep moments of melancholy. I've never seen the Bard's signature play done better - Baz McAlister, Time Off
Source: La Boite's 2010 Annual Report
#Have any photos to share?
We'd love to see your photos of this show and publish them in our archive.
Send us photos