Our History
Holding The Man
February 16th, 2013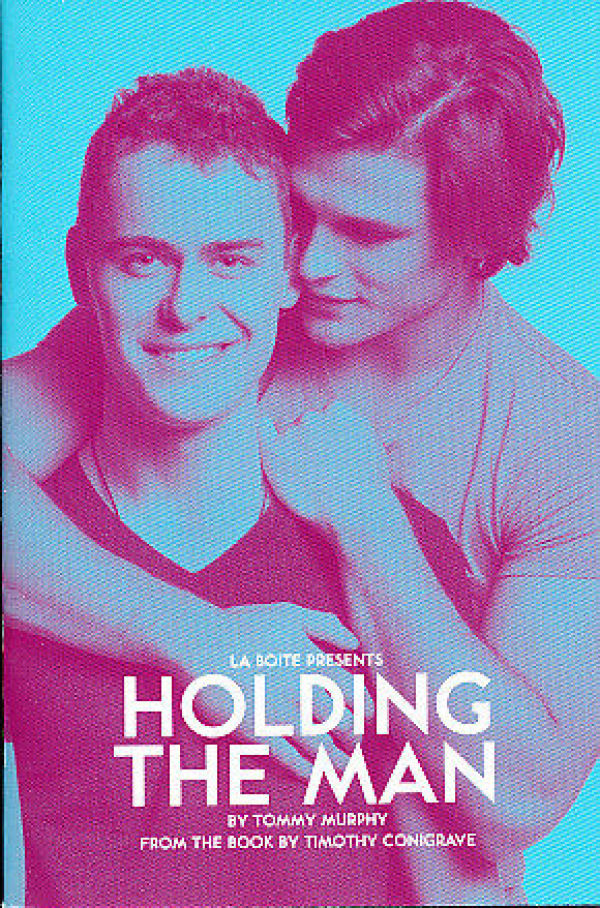 Venue
The Roundhouse Theatre, Kelvin Grove
Producer
La Boite Theatre Company
Playwright
Tommy Murphy from the book by Timothy Conigrave
Cast
Alec Snow
Jerome Meyer
Eugene Gilfedder
Helen Howard
Jai Higgs
Lauren Jackson
Costume Designer
Brian Thomson
Set Designer
Brian Thomson
Lighting Designer
David Walters
Sound Designer
Basil Hogios
Artistic Director David Berthold wrote:
Holding the Man is one of Australia's great and most enduring stories, and the stage version I first created in 2006 has been a close companion ever since. This, however, was my first staging with a whole new local cast, and the first since the show's season in London's West End. It's a very rare thing in Australia to revisit and refresh a production several times over a long period, but that's been the privilege, and joy, of Holding the Man. In Brisbane in 2013, the show felt more politically
potent than previous iterations. Same-sex marriage and other LGBTIQ rights were freshly on the public agenda, and this story spoke from the '70s and '80s with new force. It was great to see the theatre full of so many first-time theatre goers with many venturing from interstate. Theatre is a powerful agent when it speaks so directly to head and heart.
The critics said:
Not a moment of happiness, sadness or disappointment is lost... each play their roles sensationally... audiences will be privileged to see two stars in the making... Make sure you take your tissues. - The Courier-Mail
Very few stage productions have moved me this much...It will make you laugh, cry and it will give you hope. - samesame.com
A tremendous piece of theatre ... Holding the Man is the kind of thing La Boite does best; a personal story of love and loss, with a good measure of laughs along the way. - Brisbane Times
..one of the most prime and vital pieces of Australian theatre to enter into The Roundhouse to date and is an instant classic. - Theatre People
Source: La Boite's 2013 Annual Report
#Have any photos to share?
We'd love to see your photos of this show and publish them in our archive.
Send us photos
This was the first production I saw when I came to La Boite from Sydney Theatre Company as General Manager. The extraordinary youthfulness of the production and the audience struck me. I've never forgotten the difference a unique audience makes to your experience of live theatre.
—Rhys Holden
Submit your story