Our History
Julius Caesar
February 12th, 2011 - March 20th, 2011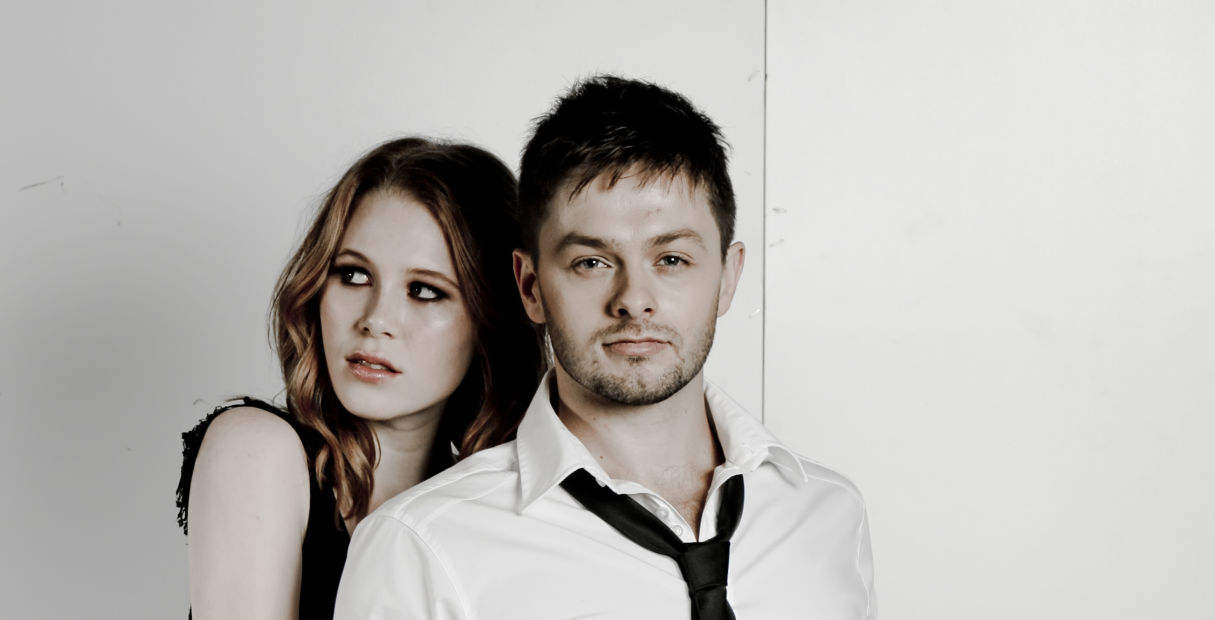 Venue
The Roundhouse, Kelvin Grove
Producer
La Boite Theatre Company
Playwright
William Shakespeare
Cast
Hugh Parker
Ross Balbuziente
Emily Tomlins
Thomas Larkin
Steve Tolmin
Steven Rooke
Paul Bishop
Anna McGahan
Costume Designer
Greg Clarke
Lighting Designer
Jason Glenwright
Sound Designer
Steve Toulmin
Artistic Director David Berthold wrote:
It was fascinating to grapple with Julius Caesar. We opened up the space to play in-the-round for the first time in a while, which audiences enjoyed. The play had some resonances with recent Australian political events, which did not go unnoticed. It's a famous, if flawed, play and this provided the meat. We drew on the play's obsession with dreams and completely modelled the final two acts of the play into Brutus's nightmare vision, granting the dead Caesar a role as returning avenger - a solution, I think, that was more unusual than many people realised. The production picked up three Matilda Award nominations [and Anna McGahan was awarded Best Emerging Artist] and did well at the box office, drawing almost half of its audience from first time ticket buyers – now a not uncommon La Boite pattern. We seem not to have a single audience, but many different audiences. This, I suspect, reflects the times as much as La Boite. A challenge.
The critics said:
Berthold's Julius Caesar is a masterful piece, delivered superbly by an impressive, vibrant company. It is the new, amped-up Shakespeare; for friends, Queenslanders, countrymen...and we need it. BrizTix
While it is the most blatantly political of Shakespeare's plays, it is also riddled with the metaphors of dreams and portents, and it is within this unpredictable world of enigmatic signs and twisting rhetoric that Berthold finds the play's logical centre. His characters awake from a rock 'n' roll bacchanalia (part Roman orgy, part ecstasy-fuelled dance party) into the uneasy hangover of reality... What is more revolutionary is Berthold's manipulation of the play's chronology, giving us a surprise new ending that extends Caesar's long shadow, and reaffirms the dreamlike quality of the beginning. The Courier-Mail
From the opening scene the energy of this production hits you like a sweaty, flailing elbow on the dance floor.ArtsHub
There are some wonderful performances, particularly by Steven Rooke as the brooding and driven Brutus, Thomas Larkin as the vengeful Mark Antony, and the talented Anna McGahan making her debut for La Boite in the role of Brutus's wife Portia.The Australian
Source: La Boite's 2011 Annual Report
#Have any photos to share?
We'd love to see your photos of this show and publish them in our archive.
Send us photos