Our History
Midsummer
April 10th, 2012 - April 28th, 2012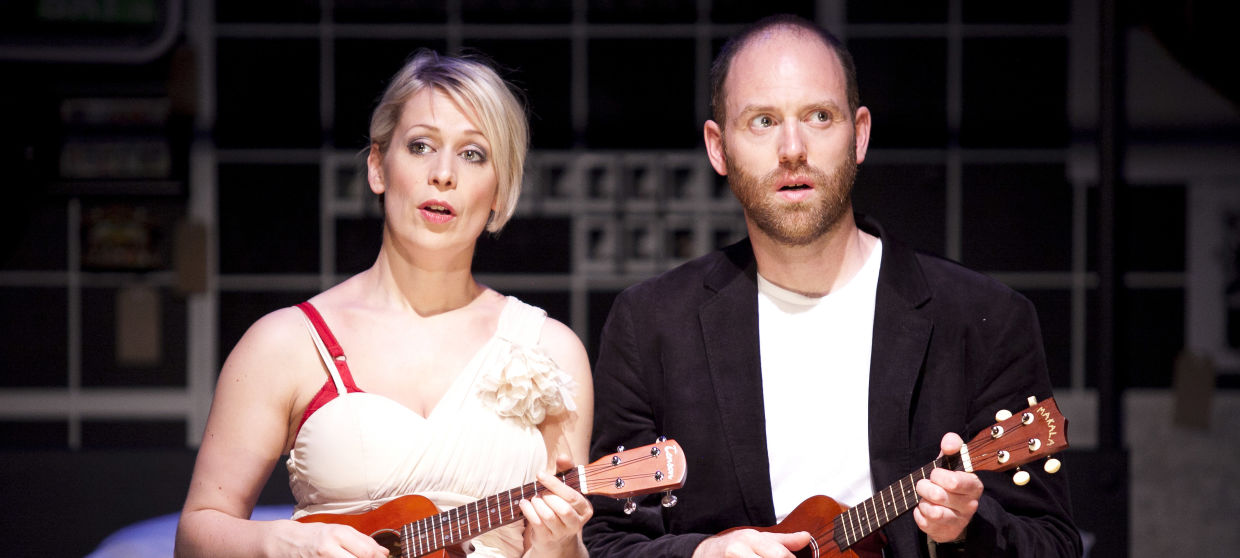 Venue
The Roundhouse, Kelvin Grove
Producer
La Boite Theatre Company
Traverse Theatre Company
Cast
Cora Bissett
Matthew Pidgeon
Costume Designer
Georgia McGuinness
Set Designer
Georgia McGuinness
Lighting Designer
Claire Elliot
Artistic Director David Berthold wrote:
We have regularly welcomed international guests into our theatre, and in 2012 Scotland's new writing theatre, the Traverse, delivered Midsummer (A Play with Songs), a kind of riff on Shakespeare's A Midsummer Night's Dream. Cora Bissett and Matthew Pidgeon charmed all as the lovers (and all they meet), working the room and audience with easy glee. It was a production that might have been made for our special space, and I know the actors knew it.
The critics said:
Already this year La Boite has shown that it can play to both our funny bones and our heartstrings. This power and promise is delivered again spectacularly with Midsummer ... nothing less than moving, sensationally funny and wonderfully mature, poised adult storytelling ... La Boite is the leader, the powerhouse of meaningful theatre in Brisbane. Theatre People
This is a hopeful play, with its fair share of real- life grit on the side. An amalgamation of everything there is to love about musicals, rom-coms, crime drama, documentary and rooting for the underdog, it avoids cheese and tackiness to instead become substantial in its effect and sublime in its creation. Showcasing all that can be great within theatre writing, production and performance, Midsummer (a play with songs) will fill you to the brim with satisfaction and a great deal of happiness. Australian Stage
Source: La Boite's 2012 Annual Report
#Have any photos to share?
We'd love to see your photos of this show and publish them in our archive.
Send us photos