Our History
Out Damn Snot
January 8th, 2013 - January 19th, 2013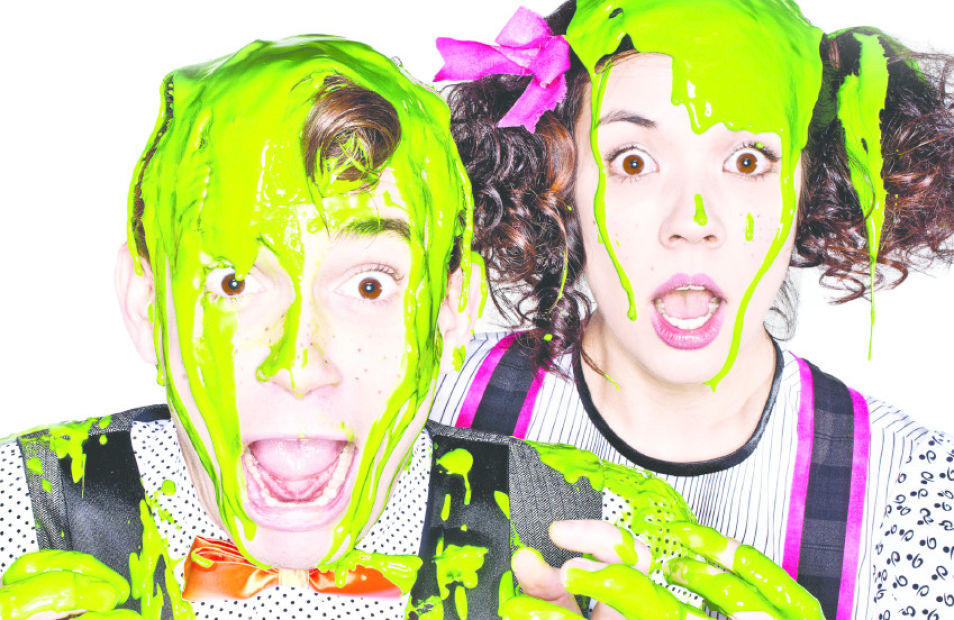 Producer
A La Boite and shake & stir theatre co-production
Playwright
Ross Balbuziente, Nelle Lee & Nick Skubij
Cast
Leon Cain
Amy Ingram
Nelle Lee
Nick Skubij
Costume Designer
Josh McIntosh
Set Designer
Josh McIntosh
Lighting Designer
Jason Glenwright
Sound Designer
Guy Webster
Artistic Director David Berthold wrote:
Out Damn Snot, our co-production with long-term friends shake & stir theatre co., spoke with the past in another way – by lightly drawing on Macbeth and A Midsummer Night's Dream to give us a slime-fuelled fantasy that delighted children and their older companions. La Boite has built a very considerable family audience over the last few years, with January crowds often rivalling our bigger shows later in the year. Out Damn Snot didn't meet our box office targets – it didn't have the advantage of being a theatricalisation of a famous children's book, as many such shows are – but it certainly got everyone squealing.
The critics said:
...an evening of unbridled fun, clever writing, grossness and slime that you would have to be seriously lacking in the pulse department not to get a giggle out of ... A quick glance around the audience on opening night showed there were just as many adults slapping their thighs as there were children squealing with laughter. - The Courier-Mail
...energetic, snotty and full of fantastical charactersand fun for all ages. - Australian Stage Online
Source: La Boite's 2013 Annual Report
#Have any photos to share?
We'd love to see your photos of this show and publish them in our archive.
Send us photos