Our History
R&J
November 13th, 2013 - November 30th, 2013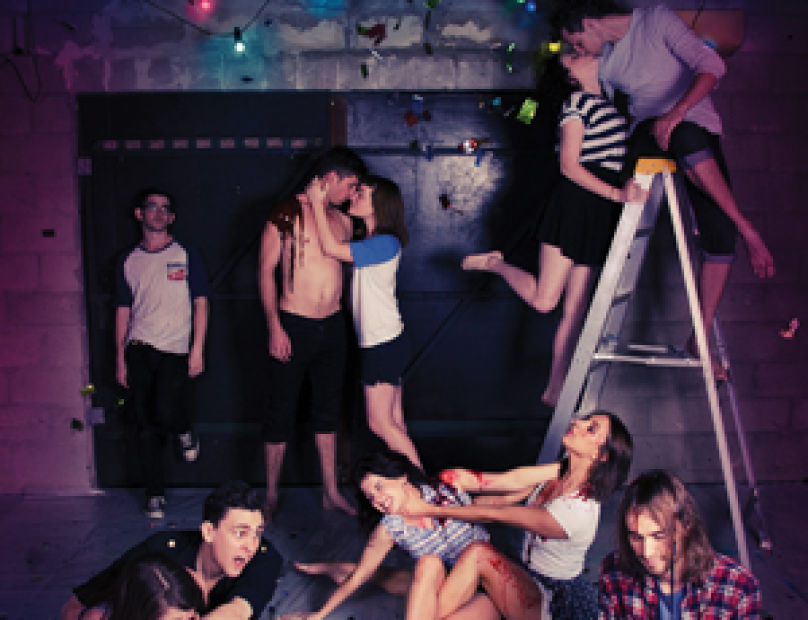 Venue
Roundhouse Theatre, Kelvin Grove
Producer
La Boite Indie & The Bread Beard Collective with the support of QPAC

Creative Producer: Matthew Higgins
Associate Producer: Kat O'Sullivan
Director
Lucas Stibbard
Artistic Associate: Sarah Winter
Playwright
The Bread Beard Collective
Cast
Cameron Clark, Luke Constable, Julia Forsberg, Essie O'Shaughnessy, Steph Stainley, David Stewart, Steph Tandy, Brett Walsh, Reuben Witsenhuysen, Bianca Zouppas
Set Designer
Set Builder/Technical Coordinator: Joel Redding

Animation by Luke Constable
Lighting Designer
La Boite Production Coordinator, Lighting & Sound Operator: Tim Gawne

Audio Visual Operator: Ella Gordon
Jessica Ralph wrote:
This was my first ever show as Front of House Manager with La Boite Theatre. A wonderful young and talented team and under the direction of Lucas Stibbard, a fantastic show! One I will never forget.
#Have any photos to share?
We'd love to see your photos of this show and publish them in our archive.
Send us photos