Our History
Stockholm
April 29th, 2010 - May 22nd, 2010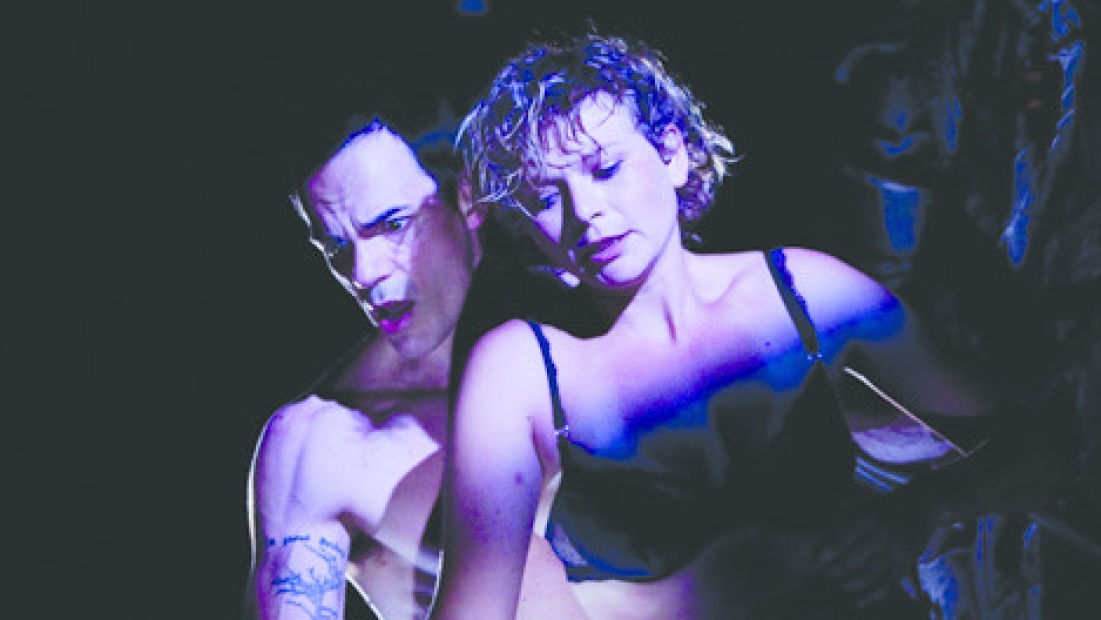 Venue
Roundhouse Theatre, Kelvin Grove
Producer
Sydney Theatre Company
Frantic Assembly
La Boite Theatre Company
Director
Grahm Scott & Steven Hoggett
Cast
Socratis Otto
Leeanna Walsman
Costume Designer
Jennifer Irwin
Set Designer
Laura Hopkins
Lighting Designer
Andy Purves
Sound Designer
Adrienne Quartly
From the Artistic Director David Berthold:
It was very satisfying to reconnect with our friends at Sydney Theatre Company and the UK's Frantic Assembly on Bryony Lavery's Stockholm. It was a production that thrillingly fulfilled our desire to offer theatre that involved all of the senses and employed a range of performance languages. The integration of story, music, movement and design surprised and exhilarated many. We wish we could have played it longer.
From the critics:
This is theatre at its best… At only (only!) seventy minutes Stockholm leaves its audiences wrung out and exhausted but with the firm belief that they have, without doubt, seen one of the finest theatrical pieces of the past decade… one of the best written, best directed and best performed pieces you will see this year… Frighteningly beautiful and disturbing. Not to be missed. Bravo! Five stars. - Nigel Munro-Wallis, ABC Brisbane
Two stunning actors, a script that cuts to the bone, 30-plus knives on a wall, a series of acrobatic dance moves, a set that revolves, menaces and plays … combine them all and you have riveting drama. Socratis and Leeanna are astonishing in this play… Their passion sizzles on stage, steaming up glasses in the audience… La Boite has chosen a brilliant piece to present in its new look season. - Katherine Lyall-Watson, ourbrisbane.com
Sometimes you see a work that triumphantly displays its theatricality; Stockholm is one ofthem... Leeanna Walsman and Socratis Otto are terrific, period. Two actors at the top of their game, they play together in a terrifying dance of death, engage in a thrilling poetics on the nature of the human condition. - Kate Foy, Greenroom
Source: La Boite's 2010 Annual Report
#Have any photos to share?
We'd love to see your photos of this show and publish them in our archive.
Send us photos