Our History
The Gruffalo
January 11th, 2010 - January 29th, 2010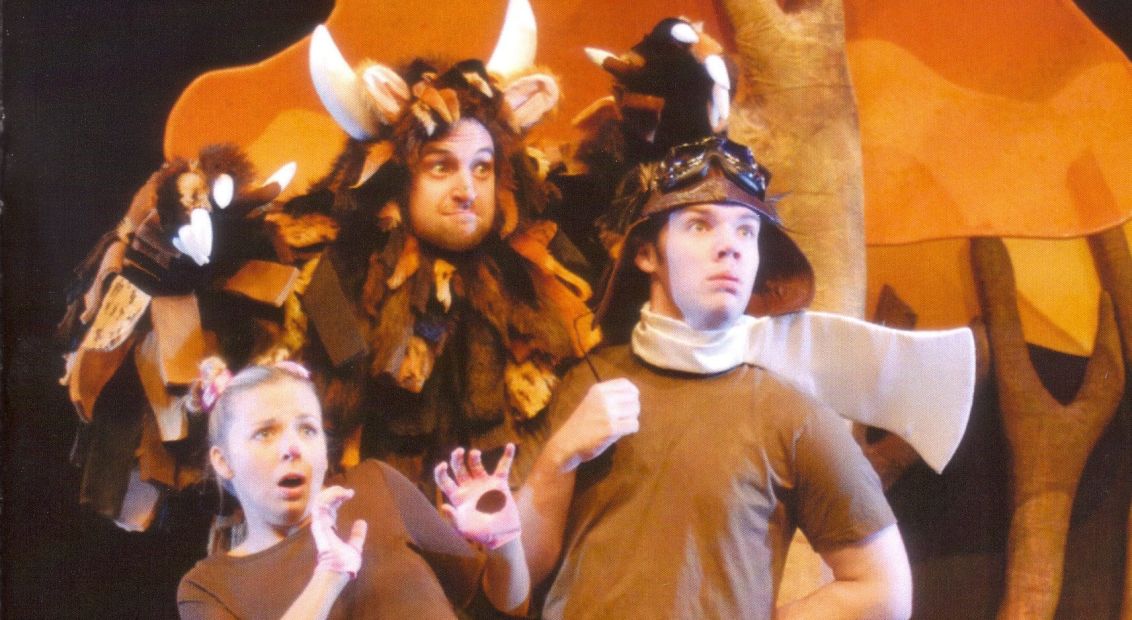 Venue
Roundhouse Theatre, Kelvin grove
Producer
La Boite's presentation of Christine Dunstan's & Tall Stories' Production of The Gruffalo
Playwright
Adaptation of the book by Julia Donaldson & Alex Scheffler
Cast
Stephen Anderson
Crystal Hegedis
Tamlyn Henderson
Costume Designer
Ilsa Shaw
Lighting Designer
James Whiteside
Artistic Director David Berthold wrote:
Given Brisbane's young demographic, we were keen to offer work especially for younger audiences. The Gruffalo was made especially for those aged three and above and attracted about 8,000 people to the theatre, most of whom were making their first visit to La Boite. It was great to see so many children and their families in our space.
The critics said:
Flawlessly executed mime and clever characterisation are married to an artlessness that makes you believe the ad-libbing and throw-away lines are being created on the spur of the moment rather than being the product of careful rehearsal... Parents, I promise you, cross my heart, that this is not like sitting through The Wiggles. While your kids are having a whale of a time at The Gruffalo, you will too. - Sue Gough, The Courier Mail
Beg, borrow or steal tickets. Your kids will love you for it. - Jay McKee, Stage Whispers
Source: La Boite's 2010 Annual Report
#Have any photos to share?
We'd love to see your photos of this show and publish them in our archive.
Send us photos