Our History
The Neighbourhood
8 – 29 Feb 2020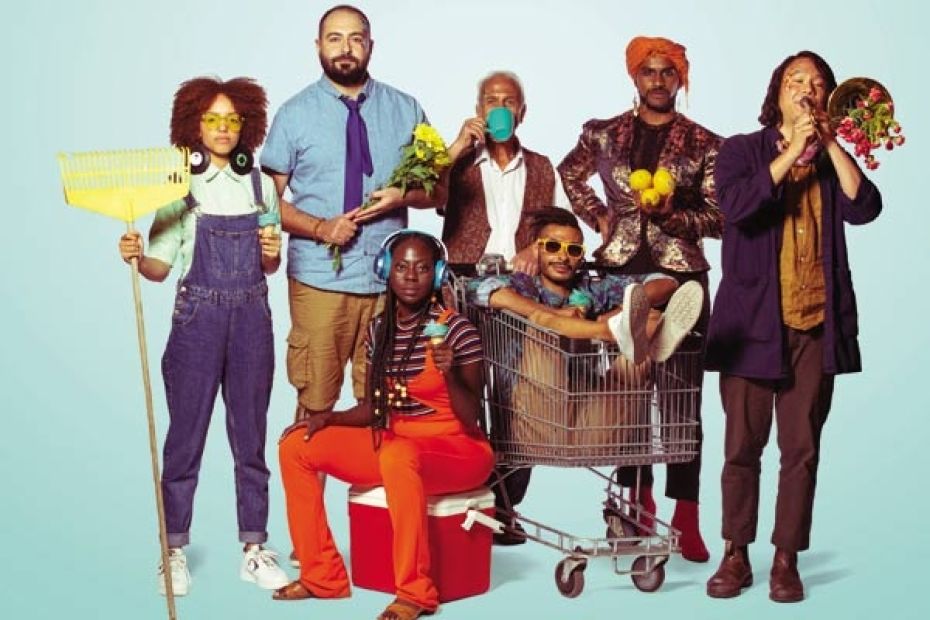 Venue
The Roundhouse Theatre
Director
La Boite Theatre & Multicultural Australia, in association with Empire Theatres

Co-created by Todd MacDonald, Aleea Monsour and Ari Palani with an ensemble of local storytellers
Cast
Cieavash Arean
Nima Doostkhah
Aurora Liddle-Christie
Dr Matt Hsu
Naavikaran
Anisa Nandula
Amer Thabet
Costume Designer
Adam Gardnir
Lighting Designer
Ben Hughes
Sound Designer
Brady Watkins
A companion piece to La Boite's critically acclaimed 2017 offering The Village, The Neighbourhood was an intimate story-telling experience that transported audiences across countries, borders, and oceans in search of a home; all from within the walls of the Roundhouse Theatre.
The revelatory work tracked seven individual, real-life journeys from the experience of fleeing homelands, to seeking refuge and creating, fostering and discovering a new community (or neighbourhood) in Australia.
The Neighbourhood offered an evening of honest, authentic, and deeply moving theatre, imbued with a sense of hope, power and recognition. Written and co-created by the story-tellers themselves, The Neighbourhood traversed a range of story-telling forms to examine the concept of home and the vital importance of belonging. The Neighbourhood was co-created with Todd MacDonald, Aleea Monsour and Ari Palani with an ensemble of seven local story-tellers.
#Have any photos to share?
We'd love to see your photos of this show and publish them in our archive.
Send us photos