Letter
Hello Brisbane! A Letter from La Boite's Artistic Director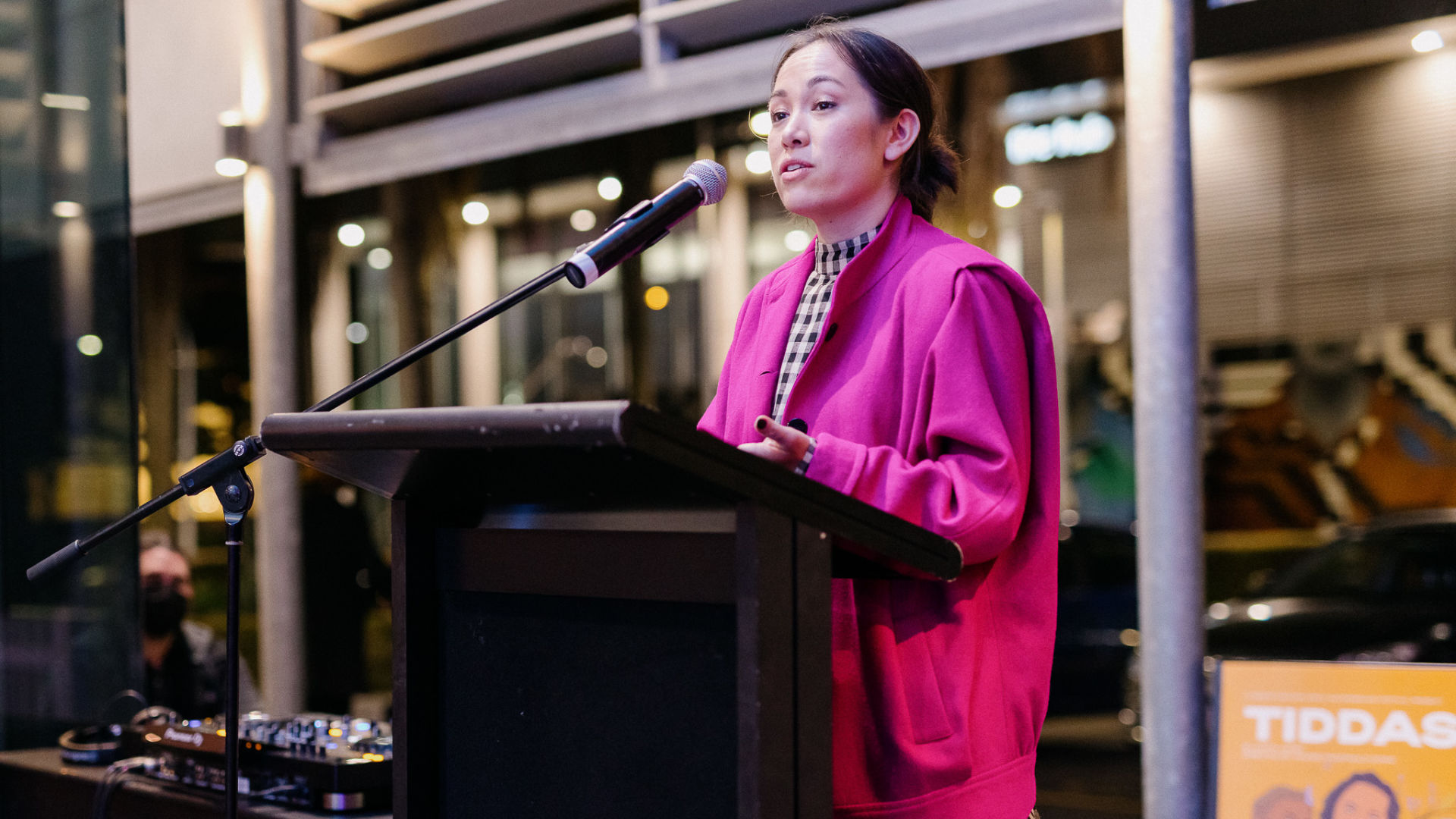 A letter from our Artistic Director reflecting on her first 100 days.
Hello Brisbane!
It feels so good to be home – my little family and I have settled in and started to find a new rhythm after being in Sydney for the last eight years.

I've just reached my 100th day at La Boite and have been very busy immersing myself back into the sector here in Brisbane. There have been so many highlights already, from the Opening Nights of An Ideal Husband and Tiddas, through to having artists in and out of my office every day telling me about their hopes and dreams for our industry.
The Audition Masterclass was another highlight, where I had the opportunity to introduce myself to almost 100 actors and welcome them into the Roundhouse Theatre to demystify the audition process ahead of holding five days of general auditions. Having started my career as an actor and knowing intimately how strange the audition process can be, I wanted to find a way to make our space and the process more accessible. I can report that it was a very fruitful exercise!
Overall, we had almost 200 actors through our doors, and I feel energised and excited for the future after meeting so many incredible, talented, and diverse artists who want to collaborate with La Boite. It felt important to me to come into this role demonstrating my commitment to the artists of Brisbane, and this was the first of many steps towards achieving that.

2023 is shaping up to be a season full of new work from some of Australia's most exciting writers – a season where we show the world from new perspectives. Our first show for the year is The Poison of Polygamy by Anchuli Felicia King and will be a co-production with Sydney Theatre Company. I'm thrilled to be making my directorial debut with this production for the company and can't wait to share this story that is a page-to-stage adaptation of the first Australian novel to depict the Chinese Australian experience. I'm looking to share more about our 2023 season soon!
Looking ahead, La Boite will be 100 years old in 2025 and remains the oldest continuously running theatre company in the country with an unbroken line of theatrical activity. I think this makes us the most resilient theatre company in the country, and as we approach our 100th birthday I am thinking a lot about legacy. La Boite has a reputation for setting standards in the industry – my journey from an actor with the company in 2017 to now being at its helm is in large part due to these standards – which leaves me with this guiding question for my next 100 days and beyond: what standard does La Boite want to set for the sector moving into our second century of operation?
I look forward to keeping you updated!