Media Release
La Boite puts the whole world on show with a trailblazing season of world premiere works in 2023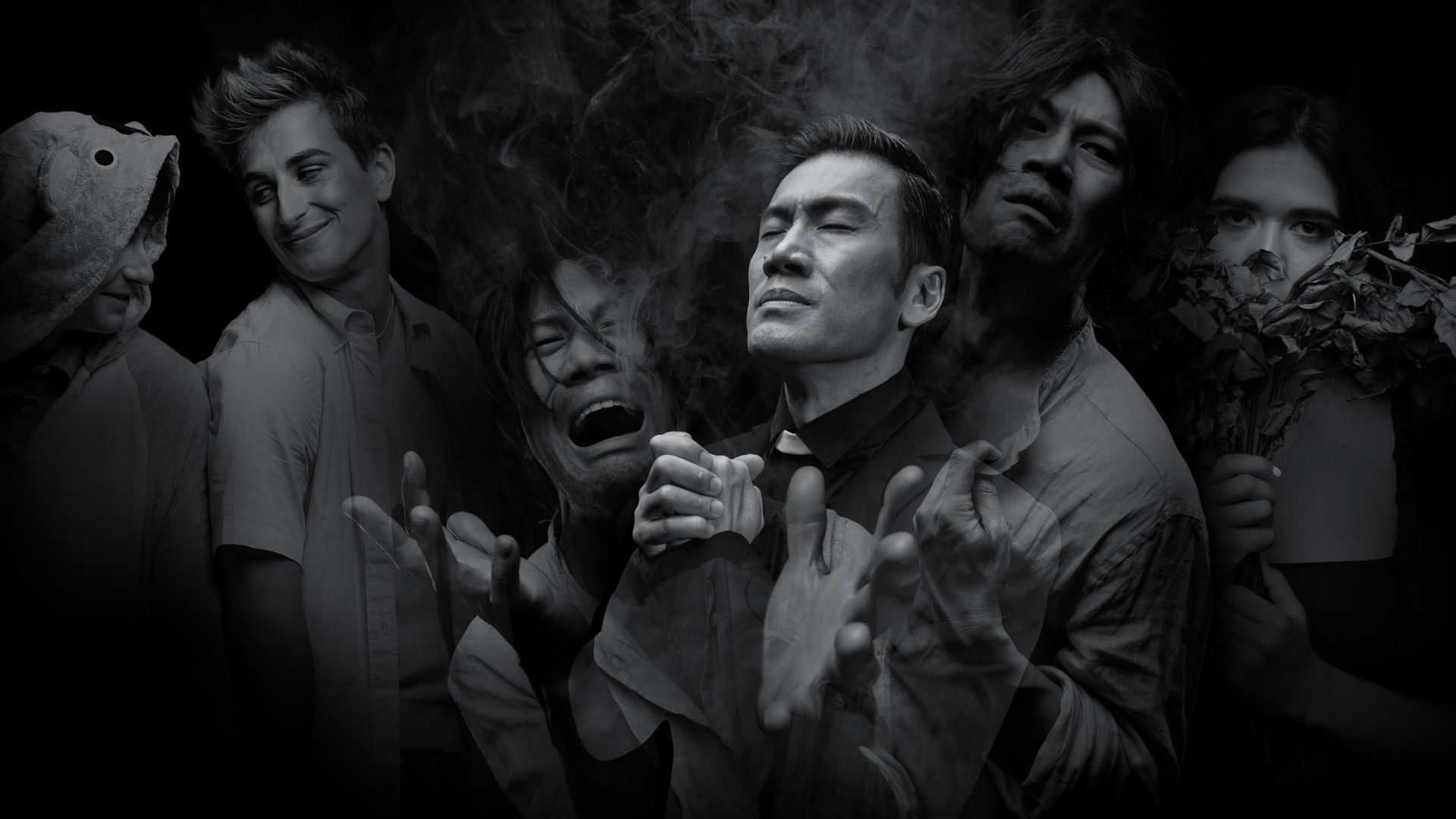 Four world premiere productions and a full slate of new Australian works put the whole world on show in La Boite Theatre's 2023 season, the first programmed by new Artistic Director Courtney Stewart.
La Boite will present four mainstage productions in 2023, each making its world premiere in the iconic Roundhouse Theatre: The Poison of Polygamy's timeless tale of morality and betrayal, the star-crossed saga of Capricorn, delicious family drama Cut Chilli and the riotous and relatable IRL.
Stewart said La Boite was a passionate incubator and producer of new work and in 2023 would continue to broaden horizons, ignite imaginations and provoke thought.
"From our proud Brisbane base, we are presenting a season of world premieres and special events that put the whole world on show," Stewart said.
"This season, La Boite taps into every facet of humanity, community and culture to open people's minds and take them to places they've never been.
"We will tell new stories, stir new emotions and showcase a world that once existed only at the fringes."
Stewart said programming her inaugural season with exciting new works reflected not only her passion for new Australian writing but the responsibility of the nation's oldest and boldest theatre company to highlight and support local artists and writers.
"My goal is to redefine this notion of 'classic works', to expand and dream upon what the Australian canon of work can look like and introduce fresh, contemporary stories, told in our voices, to Australia's theatrical canon," she said.
"Our 2023 season is about creating and maintaining a pipeline of high- quality work and nurturing excellent artists to lead these projects.
"La Boite is excellent at unearthing and profiling exceptional Queensland talent on both local and national stages."
Season 2023 launches with the stage adaptation of The Poison of Polygamy, Wong Shee Ping's pioneering novella, translated by Ely Finch, that sheds an illuminating insight into the early Chinese-Australian experience, presented in-the-round from 8 – 27 May 2023.
The Poison of Polygamy puts a human face on the issue of migration, telling the story of a man from southern China who tries his luck on the Victorian goldfields, the wife he leaves behind, the choices he makes, the promises he breaks and the consequences they reap.
"This take throws up more questions than definitive answers. It explores the idea that we are the sum of our decisions – we can make great or terrible choices but we live through the consequences of these choices," Stewart, who is directing this work, said.
Thai-Australian playwright Anchuli Felicia King's English-language adaptation of Australia's earliest Chinese-language novel stars Shan-Ree Tan, Merlynn Tong and Kimie Tsukakoshi and is co-produced by La Boite and Sydney Theatre Company.
La Boite's second mainstage production is Capricorn, a razor-sharp rom- com by emerging Queensland writer and Butchulla and Kabi Kabi man, Aidan Rowlingson, playing from 24 July to 12 August 2023.
Capricorn tells the story of a fractured First Nations couple, Sam and Ally, as they question: can you love someone and hate them at the same time?
Through the lens of this broken relationship, Capricorn explores culture, sexuality, personal growth and grief as well as themes of environmental issues, the importance of protest and the effects of institutional corruption on society.
Rowlingson will direct the work with the support of revered Queensland producer, playwright, director and Yuwibara woman, Nadine McDonald- Dowd.
"La Boite has a history of supporting artists to make that leap from emerging to established and this year, we're seeing that occur with Aidan in Capricorn and in Cut Chilli, our next production," Stewart said.
Cut Chilli serves up a feast of delicious family drama from 14 September – 7 October 2023.
The new comedy from playwright, journalist and filmmaker Chenturan Aran explores themes of identity, love, truth and forgiveness and packs as much emotional and intellectual heat as its namesake suggests.
Cut Chilli chronicles Jamie and the story behind his adoption by an Australian family as a baby in Sri Lanka unfolds and unravels over a fraught family dinner.
"The most recent Census data shows more than one-quarter of Australians were born overseas and almost half have a parent born overseas so I see Cut Chilli as an exercise in fostering cross-cultural understanding," Stewart said.
"This play lulls you into a familiar setting – a dinner table at a family home – then morphs into something big."
La Boite's final mainstage production for 2023 is IRL, a riotous and relatable new work from Brisbane playwright Lewis Treston, the creative force behind La Boite's 2022 smash-hit, An Ideal Husband.
Playing 6 – 25 November 2023, IRL is equal parts humour and heart, a fierce and funny reflection of what it means to be a teenager searching for friendship, love and acceptance and trying to find your community.
It follows 17-year-old Alexei, his celebrity BFF Taylor and his long-time internet crush Thaddeus over one very long, weird, cosplay-filled day as the trio try to find the connections they're each craving.
"IRL is fun, it's hopeful, it celebrates young queer love, it's set at the Supanova pop-culture convention and the writing is excellent – programming this was a no-brainer!" Stewart said.
In a special event, La Boite also welcomes the provocative and award- winning YES YES YES by New Zealand duo Karin McCracken and Eleanor Bishop from 4 – 6 September 2023.
Part confession, part documentary and part open conversation, YES YES YES is a work created for – and with input from – teenagers that explores healthy and respectful relationships, consent and sex.
"This is a funny and impactful piece of theatre about some of the most pressing issues young people face today and I'm thrilled its La Boite season coincides with the introduction of comprehensive consent education across the Australian Curriculum," Stewart said.
La Boite relies on donor support to create world-class theatre and nurture emerging artists.
Stewart said all tax-deductible donations made in 2023 would be matched dollar-for-dollar through a collaborative funding initiative between Arts Queensland and Creative Partnerships Australia.
"With every donation you make effectively doubled, there is no better time to support La Boite and help us put the whole world on show," she said.
Support La Boite by donating at laboite.com.au/donate

La Boite's acclaimed Masterclass series returns in 2023 with 15 professional development workshops, 10 specifically tailored to teachers and educators.
Each 90-minute session is aligned to a mainstage production and led by industry professionals sharing their latest practices and techniques, culminating in a Q&A session. These are designed to support artists to upskill their craft and increase their resilience and capacity in an ever-changing creative landscape. Masterclass sessions are delivered in-person and online and can be booked at laboite.com.au
Become a La Boite Member in 2023 and experience the true magic of live theatre. Membership is $50 per person or $80 per couple and members receive discounts to La Boite's mainstage productions, invitations to special events and exclusive offers from La Boite's partners.
For more information, to become a member and to purchase tickets, visit laboite.com.au
For more information, visit laboite.com.au
ENDS
La Boite Theatre is supported by the Queensland Government through Arts Queensland in partnership with Creative Partnerships Australia through Plus1.
Contact Aruga
Jasmine Halley
Senior Account Executive
L2, 33 Vulture Street West End,
QLD 4101
P: 0431 200 702
E: jasmine@aruga.com.au