Media Release
WORLD PREMIERE OF IRL TO ROLLICK ACROSS THE STAGE AT LA BOITE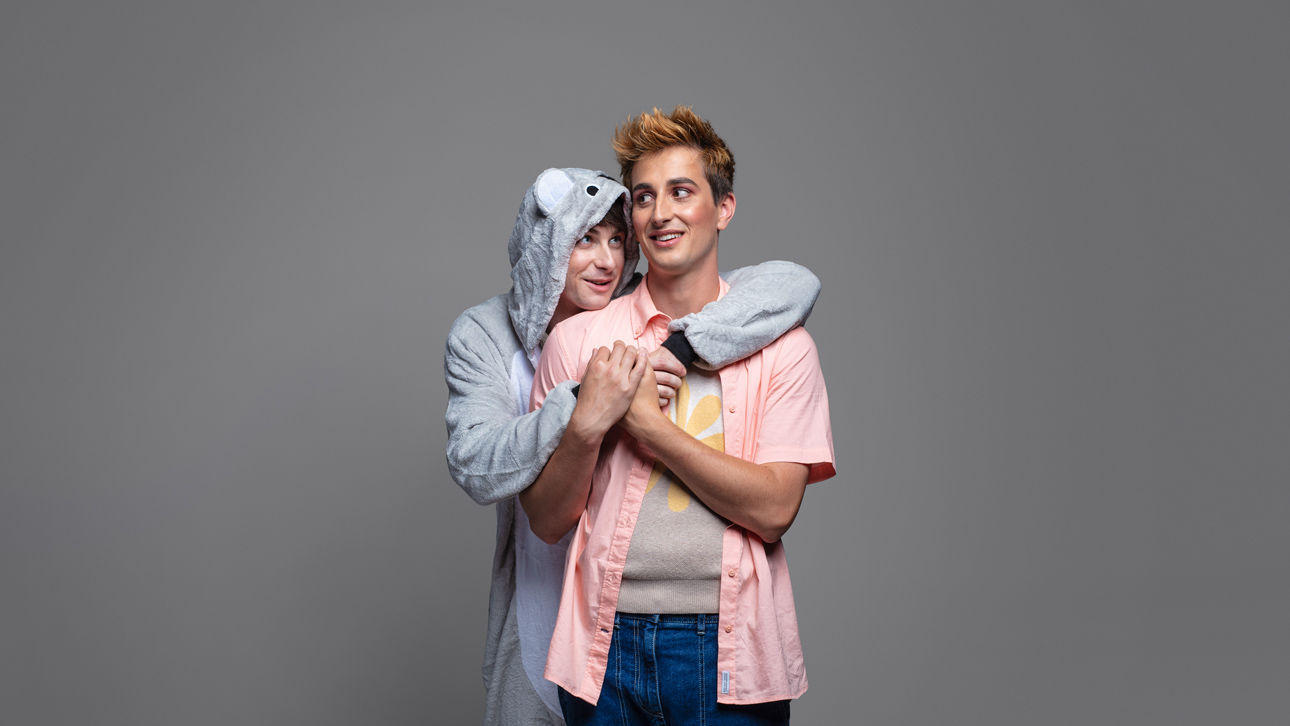 La Boite ends its 2023 mainstage season on a high note with the world premiere of IRL, a pop culture fuelled romp full of big laughs, sharp dialogue, iconic costumes, and just enough romance to set hearts racing.
Playing 6 – 25 November 2023, IRL is equal parts humour and heart, a fierce and funny reflection of what it means to be a teenager searching for love, acceptance and community.
It follows Alexei, a seventeen-year-old with a passion for cosplay who gets lost in the lies – or stories – he tells about himself.
As he and his long-time internet crush, Thaddeus, prepare to meet IRL (in real life) at the Supanova pop culture convention, Alexei – in a moment of regrettable self-sabotage – assumes a false identity to test the authenticity of his would-be boyfriend.
When Alexei's best friend Taylor begins channelling the anti-capitalist vigilante superhero she plays on TV, the thin line between fantasy and reality wiggles wildly out of control.
IRL is the fast-paced new work from Brisbane playwright Lewis Treston, the creative force behind La Boite's 2022 smash-hit, An Ideal Husband.
Fascinated with how costumes reveal and conceal so much about a person, Lewis employs cosplay to push this idea to its most absurd extreme.
"IRL gradually became a distillation of many of the themes and theatrical styles I've been obsessed with for the past 10 years: romantic yearning, queerness, camp madcap, the unexpressed and different ways we conceal parts of ourselves," he said.
"We all live fragile stories: stories that we tell ourselves, stories that we tell others and stories that culture tells itself.
"Sometimes these stories help us find happiness and meaning and sometimes they don't."
Presented in the round at La Boite's iconic Roundhouse Theatre, IRL is directed by Matilda Award-winning theatre director, Sanja Simić.
"Lewis is an incredibly gifted writer of comedy and IRL is a testament to his talent," Sanja said.
"It's a work that moves at breakneck speed but is also brimming with heart.
"It's for anyone who has had a crush, experienced first love, been a teenager, found safety in their imagination, or questioned their identity.
"We have worked very closely through the development process and it's incredibly satisfying to see a play written by a Meanjin/Brisbane writer, set right here in the city and having its world premiere at La Boite."
"Collaborating with Sanja is a dream," Lewis added.
"We trust each other enough to open up and share all our half-formed ideas, instincts and angsts and have formed a beautiful creative relationship."
La Boite Artistic Director Courtney Stewart said Australia's oldest and boldest theatre company had saved the biggest laughs for last with its final mainstage production for 2023.
"After bringing us his smash-hit take on An Ideal Husband last year, Lewis has turned his laser insight to that pivotal time in a young person's life as they stand on the precipice of adulthood – seeking validation, searching for connection and exploring their identity," Courtney said.
"IRL brings a fun and hopeful celebration of young queer love to the stage leading us on a joyous journey set amid all the colour and creativity of cosplay at the Supanova pop-culture convention!"
IRL is the third new Australian play to debut in La Boite's 2023 season of necessary, never-before-seen work.
IRL is recommended for audiences aged 15+ and contains coarse language and sexual references.
ENDS
Discover more
Contact Aruga
Jasmine Halley
Senior Account Executive
L2, 33 Vulture Street West End,
QLD 4101
P: 0431 200 702
E: jasmine@aruga.com.au