The La Boite Associates invites 20 Brisbane arts enthusiasts on a unique artistic journey, with La Boite's Artistic Director, Courtney Stewart. Providing unrivalled behind-the-scenes access and insight into the world of live theatre, this program is an exclusive opportunity to build a personal and ongoing connection with our newest leader.
Over the course of three years, be a part of a vision that seeks to celebrate Brisbane's incredible talent with a strong focus on social cohesion through unifying artists, audiences, partners and communities. The La Boite Associates Program is a once in a lifetime investment, culminating at our 100th birthday in 2025.
"Come along and join me on this extraordinary three-year journey; a once-in-a-lifetime experience to herald La Boite's second century of operation." Courtney Stewart, Artistic Director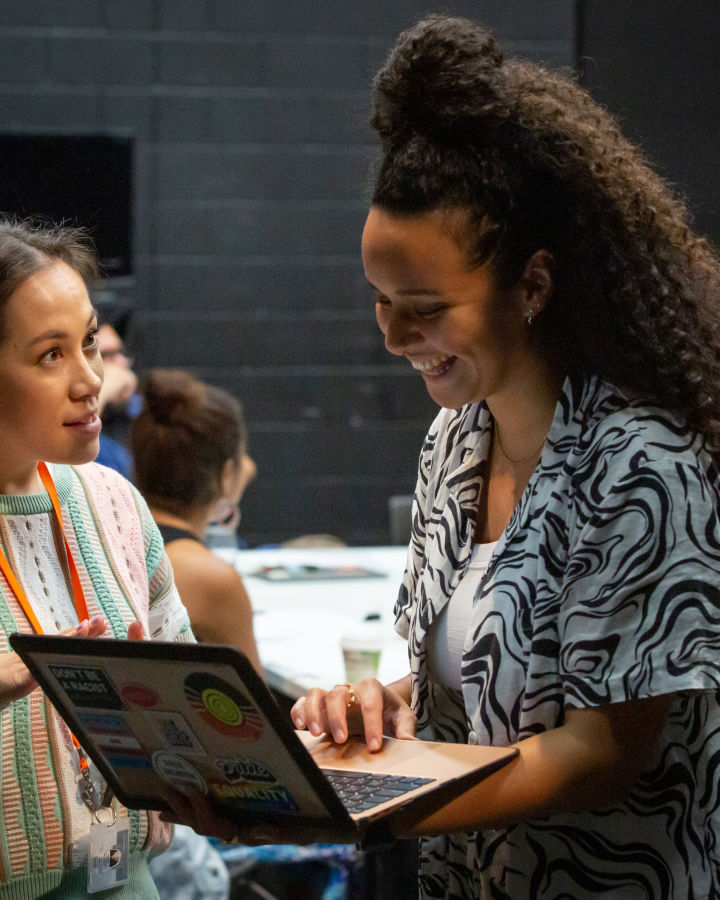 During this three-year program, the La Boite Associates will enjoy a tailored range of events and experiences. This will include:
VIP Opening Night invitations to all La Boite mainstage productions
Invitation to attend the annual La Boite Chair cocktail function
Invitation to attend a briefing on Courtney Stewart's artistic vision for each year prior to season release
Invitation to La Boite Creative Masterclass Series
The opportunity for Courtney Stewart to attend and address your board lunch or staff training event
Additionally, each year during this three-year program, the La Boite Associates will enjoy unparalleled access to Courtney Stewart's directed works, commencing in 2023 with her directorial debut at La Boite, The Poison of Polygamy. This includes:

Invitation to attend the first read of The Poison of Polygamy in rehearsals
Private access to one rehearsal room viewing for The Poison of Polygamy
Behind-the-scenes look into The Poison of Polygamy's set and costume design with a presentation from Designer James Lew
The La Boite Associates program culminates in 2025 at our 100th Year Gala event. Associates will receive:
VIP invitation to La Boite's 100th birthday gala event in July 2025
1 of 100 commemorative Archie Rose x La Boite 100th year bottled Gin in 2025
Recognition of your support in the 100th Year Gala venue.
Join us, on La Boite's journey to 100 years through an annual, tax deductible donation of $5,000. This three year commitment enables you to be one of only twenty La Boite Associates.
For more information, please get in touch with our Development Team below.

Enquire Now