La Boite Espresso Bar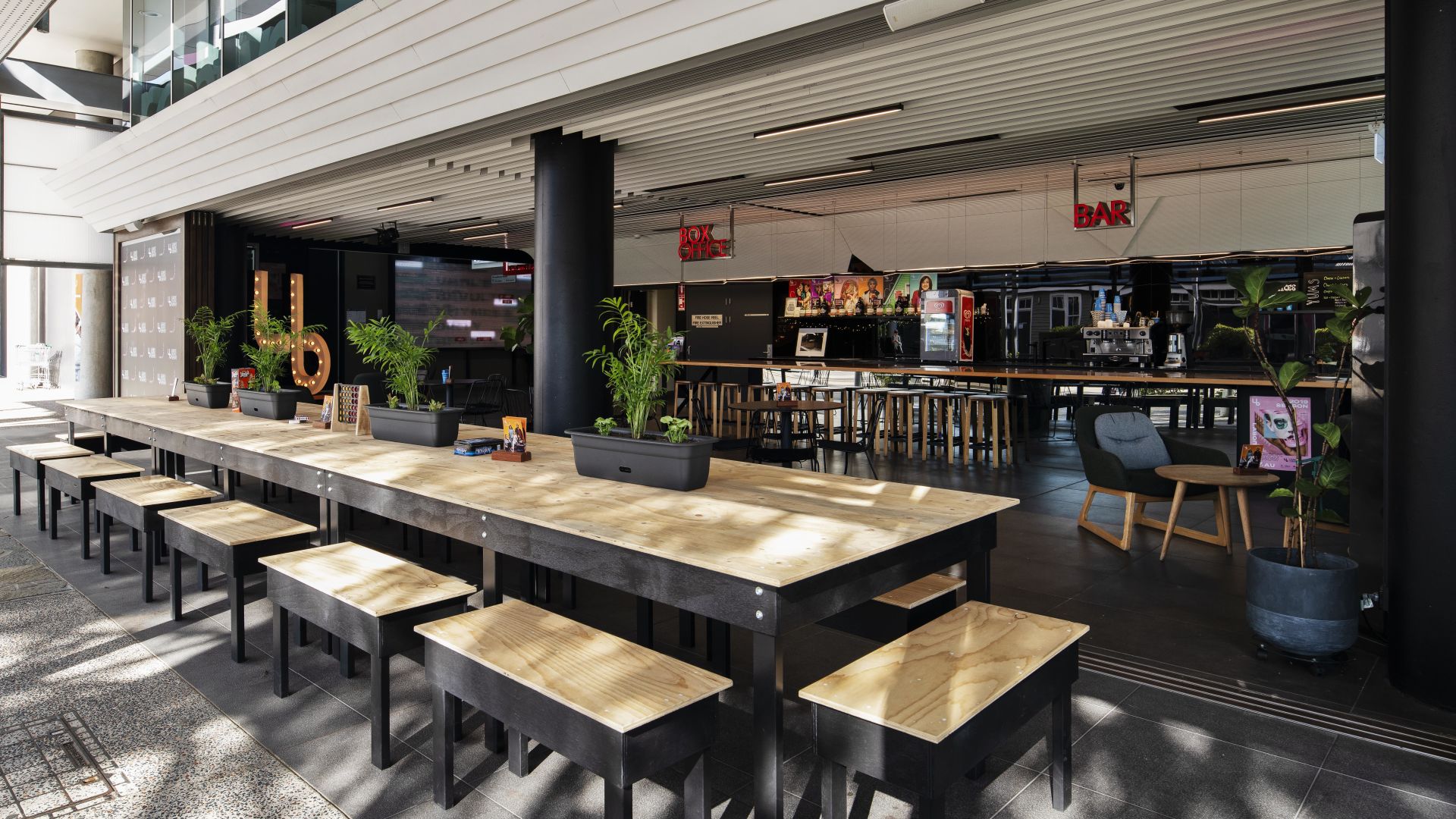 About
If you're looking for a space to host your next cocktail function, or host an intimate banquet for a unique dining experience, why not consider this space?
La Boite's Espresso Bar is the perfect spot for your next function, boasting intimacy and elegance just outside the iconic Roundhouse Theatre. Looking onto a spacious, luscious green courtyard, your guests can enjoy a sparkling evening with drinks, nibbles and friendly service.
The La Boite Espresso Bar serves Merlo Coffee, spirits from Archie Rose, wine from Cake Wines and beers from Young Henrys.
Space Description
La Boite's Espresso Bar and adjacent courtyard is available for hire on non-performance days.
Measurements: 162m2
Seated Occupancy: 20-50 guests
Standing Occupancy: 350 guests