Media Release
La Boite handpicks 22 Queensland actors and creatives to join its inaugural Artist Company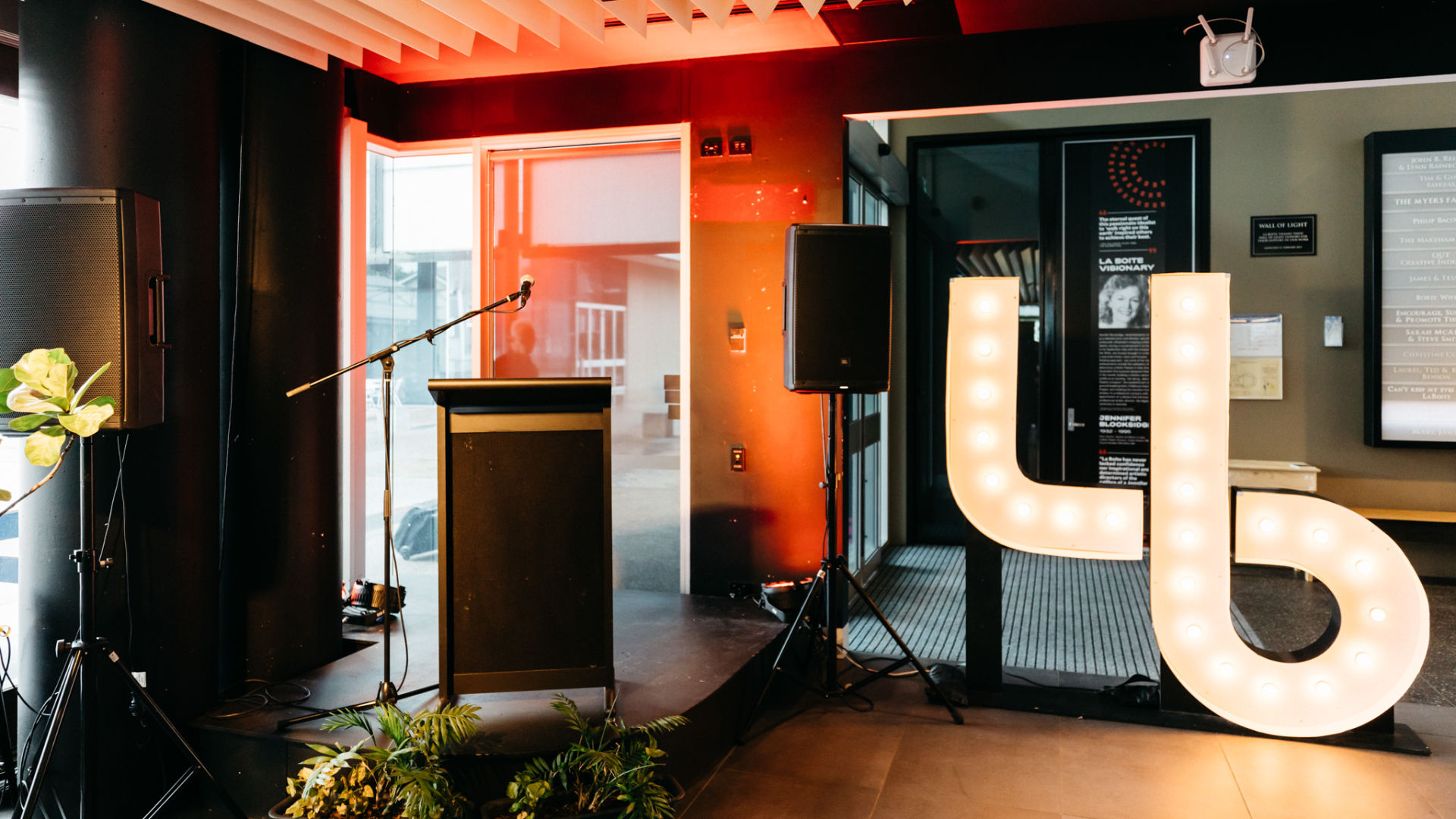 A progressive and diverse collective of professional actors and theatremakers have been handpicked to join La Boite Theatre Company's ground-breaking new 22-strong Artist Company.
Australia's oldest and boldest continuously-running professional theatre company has assembled 12 actors and 11 creatives to take part in the pioneering program over the coming 18 months.
Respected actors bringing their skills and talent to La Boite's inaugural Artist Company are Emily Burton, Bryan Probets, Roxanne McDonald, Chenoa Deemal, Billy Fogarty and Kevin Spink.
They are joined in the multidisciplinary collective by the cream of Queensland creative talent.
Directors Sanja Simić, Nadine McDonald-Dowd and Darren Yap will work alongside Movement, Intimacy and Fight Director Nigel Poulton and Dramaturg Saffron Benner.
Merlynn Tong and Ellen van Neerven join as Writers-in-Residence with Set/Costume Designer Chloe Greaves, Video Designer Justin Harrison, Lighting Designer Ben Hughes and Sound Designer/Composer Brady Watkins.
The Artist Company is funded, in part, by an investment of almost $1M through the Federal Government's Restart Investment to Sustain and Expand (RISE) fund.
La Boite's Artist Company will be embedded into the organisation for the next 18 months, influencing and significantly increasing the company's output across its mainstage season, artist development programs and youth and education offerings.
La Boite CEO & Executive Director Zohar Spatz said diversity was at the core of the Artist Company and includes First Nations, LGBTIQ+ and culturally and linguistically diverse artists as well as those spanning a broad spectrum of ages, lived experiences and backgrounds.
"Within La Boite's body of salaried staff, we are now employing more artists than administrators for the first time which highlights La Boite's commitment to putting artists at the centre of everything we do," Spatz said.
"This is an exciting collective of creative thinkers, boundary-pushing makers and innovative problem-solvers who tell vital stories with a multiplicity of voices.
"La Boite is in the midst of an evolution; we've emerged from one of the most challenging years in our history and shifted our focus towards celebrating our 100th year in 2025.
"Our Artist Collective will steer an incredible period of transformation and regeneration and shape the stories we tell in honour of our history and in anticipation of our dynamic future."
Actor Billy Fogarty said the breadth of creative talent, motivation and experience across the Artist Company demonstrated La Boite's commitment to diversity, access and inclusion.

"The industry needs people who are willing to take risks in order to make the industry more inclusive and accessible," Fogarty said.
"Art has the power and the potential to be a home for those who have always been told they don't belong.
"I'm very passionate about absolutely obliterating gender binaries – in art, in life, in personal identity."
Federal Member for Brisbane Trevor Evans MP said the RISE fund was part of the Morrison Government's $250M arts survival package which recognised a strong and thriving creative and cultural sector was crucial to economic recovery.
"The arts and entertainment sector in Brisbane has been among the hardest hit by this global crisis and I have advocated strongly for it to receive appropriate support from the Federal Government," Mr Evans said.
"La Boite's Artist Company, aided by RISE funding, will help this highly regarded company continue to provide a creative outlet for so many of Brisbane's emerging and established artists."
For more information about La Boite's Artist Company, visit laboite.com.au/programs/artist-company
For All Media Enquiries Please Contact Aruga PR Agency
Actors
Billy Fogarty (they/them/theirs)
Bryan Probets (he/him/his)
Chenoa Deemal (she/her/hers)
Christen O'Leary (she/her/hers)
Emily Burton (she/her/hers)
Giema Contini (she/her/hers)
Kevin Spink (he/him/his)
Ngoc Phan (she/her/hers)
Patrick Jhanur (he/him/his)
Roxanne McDonald (she/her/hers)
Sean Dow (he/him/his)
Will Carseldine (he/him/his)
Creatives
Sanja Simić, Director, (she/her/hers)
Nadine McDonald-Dowd, Director, (she/her/hers)
Nigel Poulton, Director - Fight & Intimacy, (he/him/his)
Darren Yap, Director, (he/him/his)
Chloe Greaves, Set / Costume Designer, (she/her/hers)
Justin Harrison, Video Designer, (he/him/his)
Ben Hughes, Lighting Designer, (he/him/his)
Brady Watkins, Sound Designer / Composer, (she/her/hers)
Saffron Benner, Dramaturg, (she/her/hers)
Ellen van Neerven, Writer, (they/them/theirs)
Merlynn Tong, Writer, (she/her/hers)
David Burton, Writer, (he/him/his)
Anika Vilée, Company Manager, (she/her/hers)