Resident Emerging Dramaturg
Katrina will be embedded in the La Boite Artistic team, working under the guidance of Courtney Stewart and other industry professionals. She will have the opportunity to contribute across development rooms, facilitate play readings, gain insight into dramaturgical processes through a season of new works and sharpen their dramaturgical instincts through:

Engagement in a training program to develop dramaturgical skills that explores the key foundations of dramaturgy, strategies when interfacing with writers, 1:1 dramaturgy through to facilitating creative developments and rehearsal room experience
Join current La Boite developments to observe and contribute to creative conversations
Connect with other dramaturgs and organisations for further networking and development
Access La Boite resources and personnel while embedded in the company
The Role Receives
5 x training sessions throughout the course of the program
Access to all creative developments led by La Boite
Access to Programming discussions, theatre company processes and artist negotiations.
Mentorship and networking opportunities with external dramaturgs nationally.
A flexible and co-designed approach to equipping your practice and learning.
About The Program
This role is suitable for an emerging dramaturg who is looking to extend their skills and experience. Applicants should have a demonstrated degree of experience in dramaturgy across their last 2-3 years of recent practice.
La Boite understands that dramaturgical practice is varied and vast, and we welcome applicants from all walks of life who have worked at different scales (casual, independent, collaborative devising and semi-professionally)
#Skills Development Programs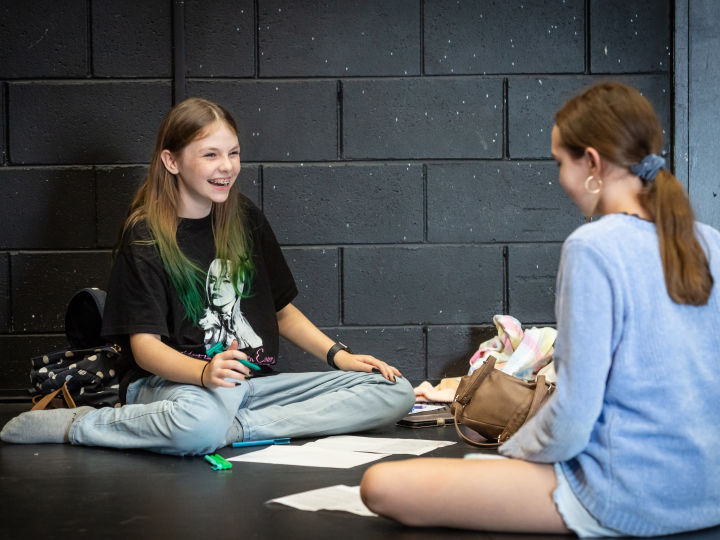 School Holiday Drama Program
Keep your eyes peeled for announcements to come!