Media Release
Queensland's La Boite to Rebound Into 2021 With Almost $1m Federal Government Grant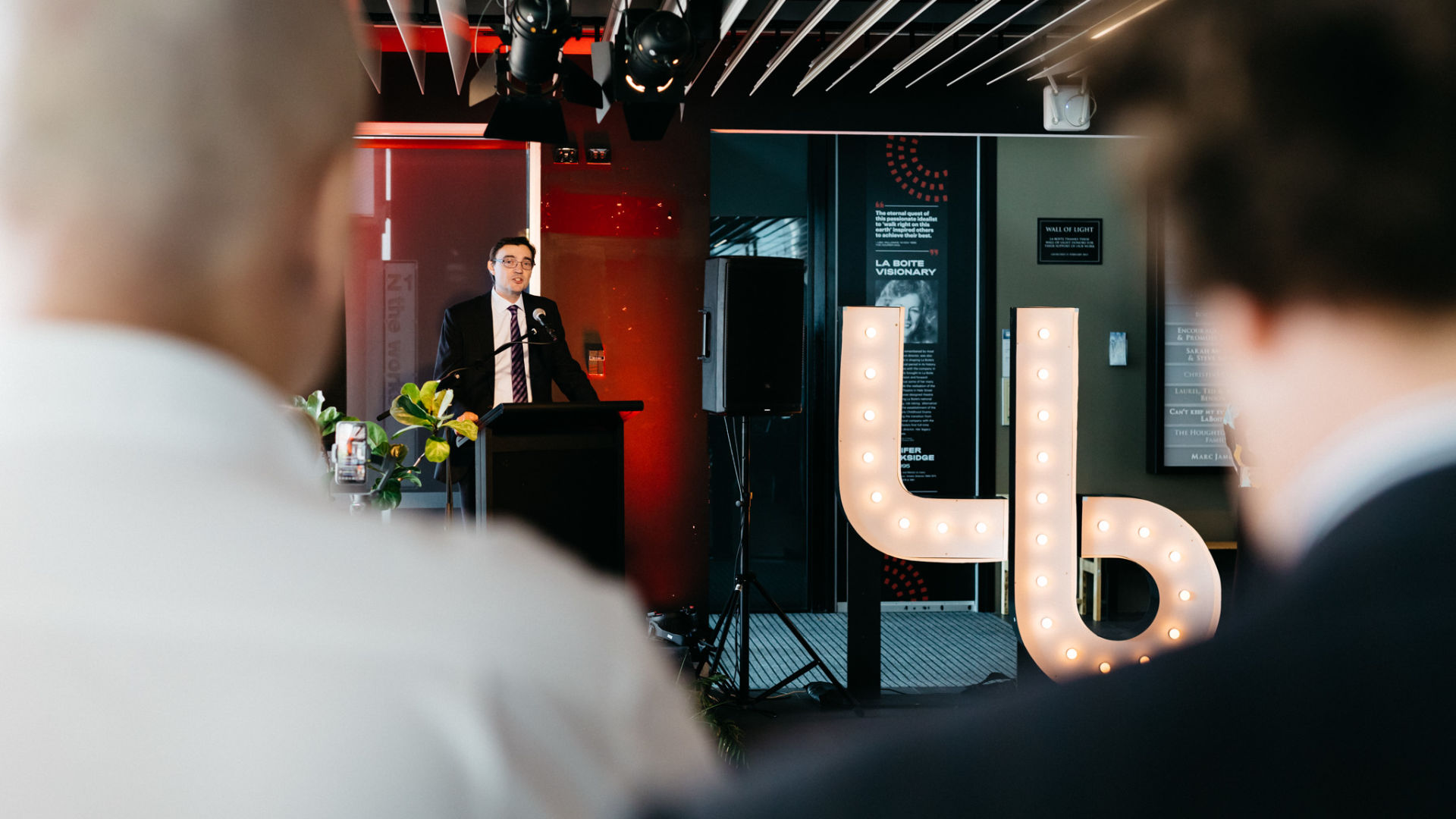 Queensland's La Boite Theatre (La Boite) has announced it will employ an Artist Company of 22 professional actors and theatre-makers following its successful application for a share of the Federal Government's $75M Restart Investment to Sustain and Expand (RISE) fund.
This substantial investment of just under $1m – part of the Morrison Government's $250M arts survival package announced in June – will significantly increase the company's output and directly impact its commitment to diversity, access and inclusion.

Executive Director and incoming CEO Zohar Spatz said the creation of the La Boite Artist Company and employment of 22 handpicked artists would build on La Boite's long history of resilience and ingenuity.
"La Boite is prioritising innovation, sector sustainability and growth through the establishment of the La Boite Artist Company – employing 22 artists across an 18-month period," Spatz said.
"Diverse in age and experience, and inclusive of First Nations, Culturally and Linguistically Diverse and LGBTQI+ artists and makers, the La Boite Artist Company will ensure that representation, relevance and transformation remain at the forefront of our creative output."

The pioneering program will engage 12 actors, four designers, three directors, two writers-in-residence and a dramaturg for an 18-month period, with the La Boite Artist Company embedded into the organisation across its mainstage season, artist development programs, and youth and education offerings across 2021 and 2022.
"Independents are the most vulnerable within the existing arts sector and we have a responsibility to champion and support our freelance artists and theatre-makers by providing opportunities for employment in 2021 and beyond," Spatz said.
La Boite Chair, Julian Myers, said the appointment of the inaugural La Boite Artist Company would fortify La Boite's vision to become Australia's most diverse theatre company.
"As Australia's oldest and boldest continuously-running professional theatre company, La Boite's 96-year history is hallmarked by reinvention and rebirth," Myers said.
"A theatre company simply cannot survive through the ages without responding and adapting to the times, and this revolutionary, future-focused model recognises the critical role we play in sustaining our local and national arts ecosystem," Myers said.
"Embedding the city's most exciting artists and makers at the heart of the company will ensure La Boite reaches its 100th anniversary in 2025 more vibrant and vital than ever."
Federal Member for Brisbane, Trevor Evans MP, said a strong and thriving creative and cultural sector was imperative in rebuilding the economy following the challenges of COVID-19.
"The arts and entertainment sector in Brisbane has been among the hardest hit by this global crisis. I have fought hard to ensure Brisbane's rich and vibrant arts scene receives appropriate support from the Federal Government. So it is pleasing to see multiple recipients here in Brisbane receive this new funding, including the highly regarded La Boite Theatre, to help them continue to provide a creative outlet for so many of Brisbane's emerging and established artists and the enjoyment of their audiences.
"This commitment to local artists and companies in Brisbane, as well as the subsequent increase in local jobs and strengthened economy as live performance events and venues are reactivated, will contribute significantly to our comeback following the impacts of the pandemic."
The announcement of the La Boite Artist Company comes at an exciting time for La Boite with the appointment of three new Board members, Ms Balveen Ajimal, Mr Adam Brunes and Ms Nadine McDonald-Dowd being welcomed to the La Boite Board of Directors this month.
The composition of the 22-strong La Boite Artist Company will be announced in early 2021. For more information about La Boite and its upcoming program, visit
www.laboite.com.au

ENDS
For All Media Enquiries Please Contact Aruga PR Agency
LA BOITE INCOMING BOARD MEMBERS
Balveen Ajimal
Balveen is Executive Director, Strategy & Performance at Brisbane Catholic Education with oversight of organisational strategy, risk and corporate affairs. Balveen has a background in international corporate law, private equity and not for profit management in the arts, health and education sectors. She is passionate about enabling access to education and healthcare and building creative partnerships which support young people to achieve and reach their potential. Balveen has three young children, is Queensland Ambassador for Endometriosis Australia and serves a variety of boards and executive teams in an advisory capacity.
Adam Brunes
A journalist and communications professional with a deep passion for the arts, Adam began his career at La Boite in 2008 and has remained intrinsically linked ever since. In 2012, Adam co-founded The Little Red Company with Naomi Price. Together, the pair has created four original cabaret works: Rumour Has It (2012); Wrecking Ball (2014); Lady Beatle (2017 – co-produced by La Boite); and Christmas Actually (2018). Adam is also co-founder of award-winning creative communications agency, Aruga. Alongside business partner Donna Kramer, Adam has cemented Aruga's position as the trusted communications advisor for numerous cultural organisations and major events including La Boite, Brisbane Festival, Opera Queensland, Brisbane Powerhouse, The Tivoli, Metro Arts and Curiocity Brisbane.
Nadine McDonald-Dowd
Nadine McDonald-Dowd was the Artistic Director of Kooemba Jdarra Indigenous Performing Arts Company from 2001 to 2004. She first joined Kooemba in 1996 facilitating workshops in youth detention centres and schools on theatre, music, reconciliation and performance. In 1998 Nadine performed as the nurse in Jimmy Chi's National Tour of Corrugation Road. Nadine has been on boards such as the Queensland Theatre, Queensland Government's Premier's Indigenous Advisory Board and Q150 Advisory Committee and the Aboriginal Centre for the Performing Arts. Nadine was a Senior Producer with Major Brisbane Festivals in 2010 , Manager of the kuril dhagun, State Library of Queensland, Creative Producer for Festival 2018 Commonwealth Games Gold Coast and is currently Executive Producer at Queensland Performing Arts Centre.