Q&A: designing Tiddas with Zoë Rouse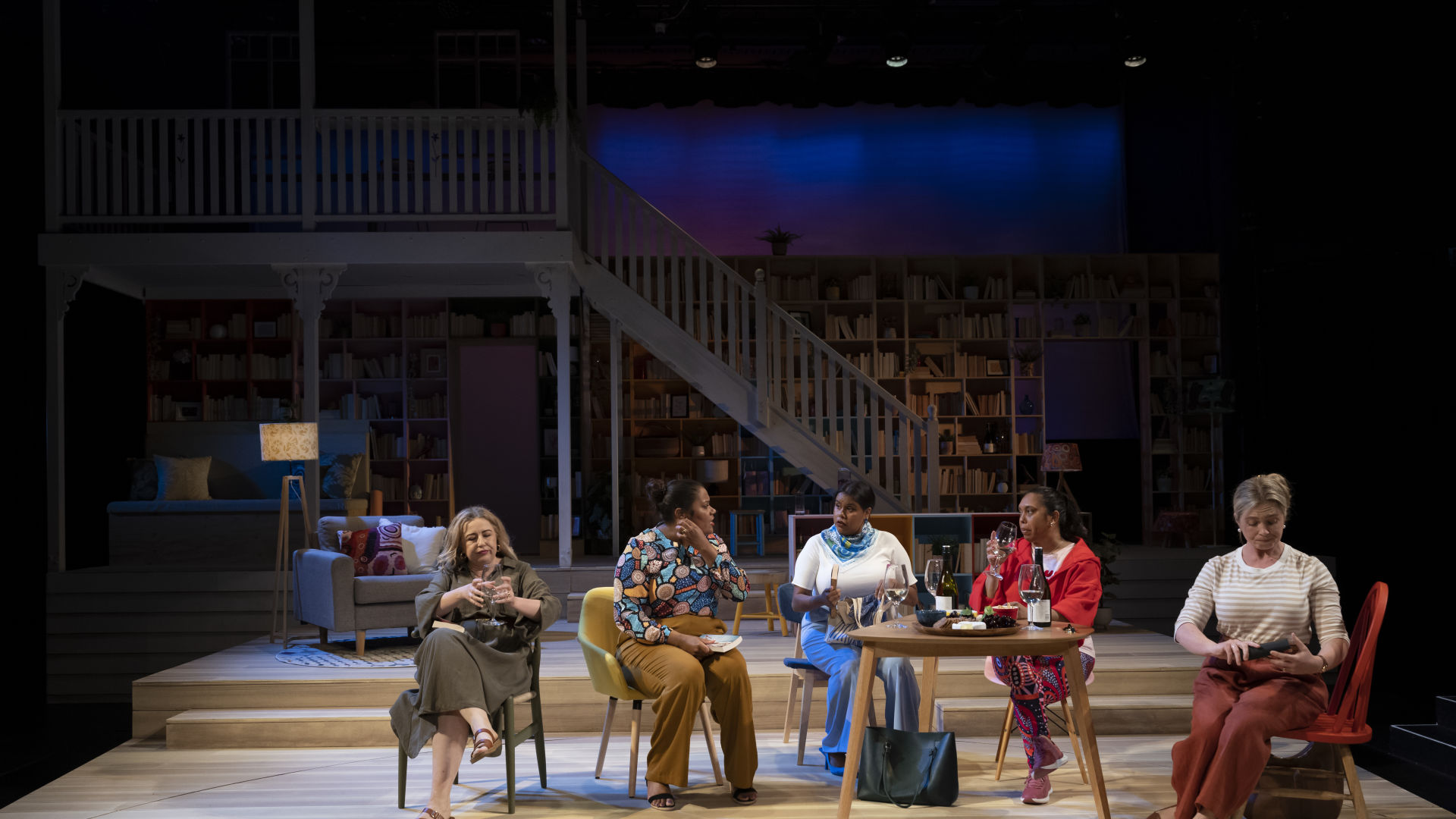 From the elevated Queenslander balustrades to the vibrant bookcase backdrop, the Tiddas set has been heralded as "spectacular" and "marvellous".
We sat down with Set and Costume Designer Zoë Rouse as she shared insights of how Tiddas evolved from page to stage, incorporating First Nations designs and the exciting challenge of capturing our city onstage.
#how did you begin your design process?
My design process always begins by reading the script of the play or project. I try to read it at least twice before I start dreaming about what it could look like. Once, to just know the play and then again to break it up into scenes, characters and what the play is saying it needs - because the play always has hints in it about what it needs.
I'm a very visual person, so I like to find as many inspiration images as I can based on what popped into my head while I was reading. I find that sometimes just following the idea will lead you to find new inspiration and then the idea can grow.
And then of course, I start talking to the Director about the vision they have for the work. That way we can share any ideas we both might have had and blend them or come up with new ideas together!
#The set feels so quintessentially Brisbane. Where were you drawing your inspirations from for the set design?
I drew a lot of inspiration from classic Queenslander houses. Both old and renovated. The look of them is so timeless and they are so deeply linked to Brisbane. I particularly love how they look when the sit built onto a hill and the balcony overlooks the treetops. I really wanted to capture that feeling in the set.
The whole of Brisbane itself also inspired the design. The trees and the sunsets, the bends in the river and the twists and turns of almost every road. It's all in there somewhere.
#The costumes are so vibrant and bright! Was this a deliberate choice?
Yes, I definitely chose to do that on purpose! I wanted to show how different each of the five women are. How colourful their personalities are and how different their journeys through life are. It also helped link Sean, who plays all their partners, to each of the women.
#Why was it important to you to incorporate First Nations decor and clothing in the story?
It was important for us to use First Nations clothing and décor within the design because Tiddas is a story about First Nations women who all have incredible style and are all working to support and champion their community. What better way to show that than incorporating the amazing work and design of First Nations artists into their costumes and on the set.
Set Design & Drawings by Zoë Rouse
Production Photography by Farley Ward