Blog
Q&A: Lewis Treston on IRL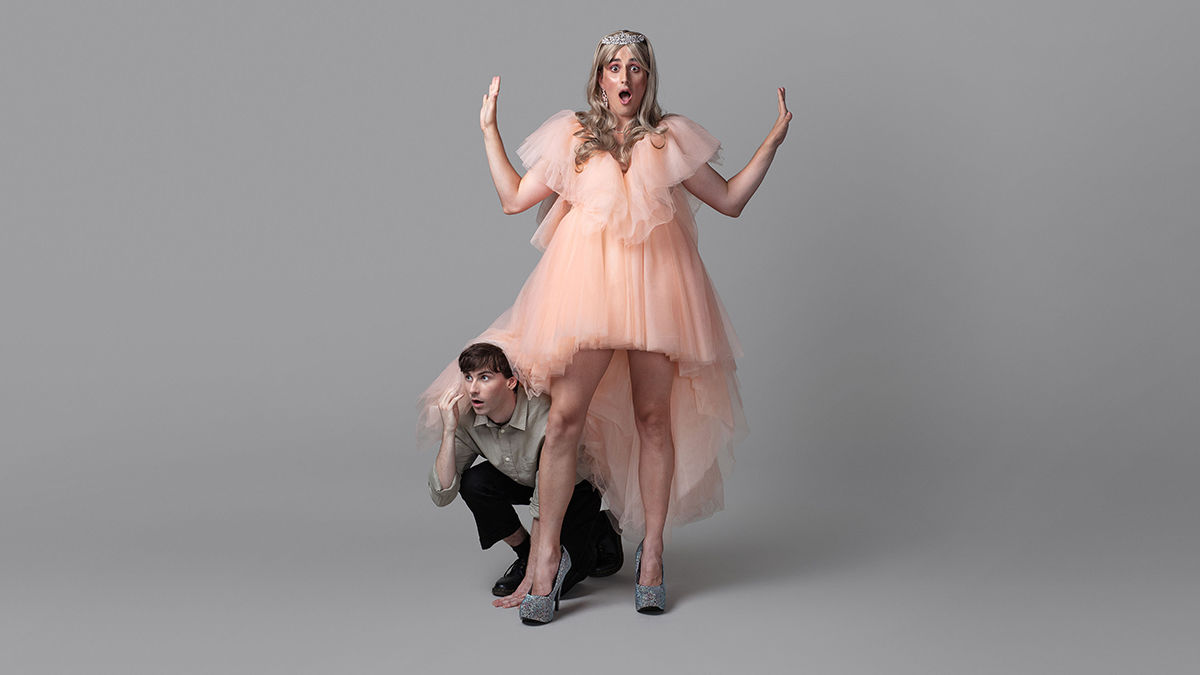 #Tell us a little about what inspired you to write IRL
I suppose it was inspired by two key things. Around 2019, I wrote a one-act play called "Condo Osaka" (presented in Melbourne as part of "Disparate Scenes for Millennial Dreams") about a hook-up gone wrong in Japan. Without getting into too much plot, the guys in that play go back to a hotel room after a cosplay convention, wearing pop culture costumes, which made everything feel surreal, alienating, and kinda kinky. This led me to the realisation that all of my plays (up until that point) had at least one scene in which a character wears a bizarre costume. I was shocked. It was this inexplicable trope that my unconscious kept returning to. But, rather than self-consciously pushing back on my instincts, I decided to create a play that dug as deeply as possible into costume, mask, and disguise—and, exploring the world of cosplay in more detail became the obvious choice.
#Tell us why you felt telling this story was important
I'm paraphrasing Joan Didion, but I write to find out what I think—so, I never really know what significance or importance some audiences may or may not find in my work. Nevertheless, IRL gradually became a distillation of many of the themes and theatrical styles I've been obsessed with for the past ten years: romantic yearning, queerness, camp madcap, the unexpressed, and the different ways we conceal parts of ourselves. Alexei, the protagonist, is a seventeen-year-old gay guy obsessed with Disney princesses who gets lost in the lies (or stories) he tells about himself. With Alexei, I unconsciously started to thread together my most persistent artistic preoccupation in a way that's hopefully complex, elegant, and funny. I am a little superstitious about saying what the play is "about"—people should make up their minds—but for me, the central metaphoric engine of the play is that we all live inside fragile stories: stories that we tell ourselves, stories that we tell others, and stories the culture tells itself. Sometimes these stories help us find happiness and meaning, and sometimes they don't. I'm a playwright, so you can take my word on that.
#Were there any particular moments/realizations/new directions that you enjoyed during the script development?
It's been a genuine joy developing the play and becoming friends with Sanja Simic, who is directing IRL's premiere production. Collaborating with Sanja is a dream because we trust each other enough to share inside of our heads, where all the half-formed ideas, kooky instincts, and embarrassing anxieties hide. However, only by sharing these less flattering thoughts are we able to collaborate properly and build trust.
Much of IRL's development has occurred on messenger. I would send a rambling voice memo to Sanja, which would spark a conversation that would unfold in slow motion all day. Sometimes, we wouldn't speak about the play for months, then I'd send a message suggesting a significant rewrite, and if it seemed like a good idea, Sanja would simply say "try it." It's difficult to put into words when a collaboration works. Mostly it's about getting each other; if you don't get each other, don't bother.
#Talk us through the decision to use cosplay and fanfiction as devices to emulate connection, innocence, love, and acceptance in teenage years
I read a lot of academic articles in preparation for writing IRL, and many of them spoke about cosplay being a process of maturation for some teenagers. Cosplay, like theatre, is a creative, freeing, and joyous way to try on different versions of yourself. I spent much of my teenage years putting on costumes and acting like an idiot at Spotlight Community Theatre on the Gold Coast. It's so vital for everybody, especially young people, to play with their identity without judgment, consequence, or expectation, and cosplay and theatre give people permission to do that. IRL references Shakespeare's "As You Like It," and the tragicomic scene that features the line, "all the world's a stage." It took most of my life to understand how profoundly true that is.
#Anything else you would like to add about the production?
This play kind of completes a trilogy I didn't intend to write, which began with "An Ideal Husband," followed by "Hubris & Humiliation," and finishes with "IRL". All these plays concern queer characters shoehorning their way into pre-existing narratives and blurs the line between adaptation and the original story. Each play does this in a very different way, but all of them deploy a madcap, camp sensibility, to hijack traditionally heteronormative narratives and take them for a queer joyride.
#Tell us 5 fast facts about you
1. Before rehearsals for IRL I walked the El Camino de Santiago. It's a 800 KM walk from the French border to Santiago de Compostela in Spain. Honestly, it's the best way to prepare for rehearsals, and if I could afford it, I'd do it every time.
2. My guilty pleasure is bad reality TV like "The Real Housewives of Beverly Hills", "Below Deck", and "Married at First Sight".
3. My favourite way to spend a lazy Sunday is to go to the Milton Markets before drinking in the hot tub for a few hours.
4. I became obsessed with tarot cards over five years ago, and now I have a small network of friends hooked on my prophetic readings.
5. Questions about whether I'm a dog or a cat person annoy me.
#What is your go to cosplay outfit?
I'd make a pretty good Willy Wonka — the Gene Wilder version — Johnny Depp and Timothée Chalamet is a bridge too far for me.
#Which character from IRL are you most likely to be friends with?
I am most likely to be friends with Thaddeus, who is a nice but slightly awkward guy who by some strange coincidence seems to like all the movies I like. However, I'd love to spend an afternoon with Madam Malheur, the vaping French costumier, who would go off on TikTok if she were real.