On The Menu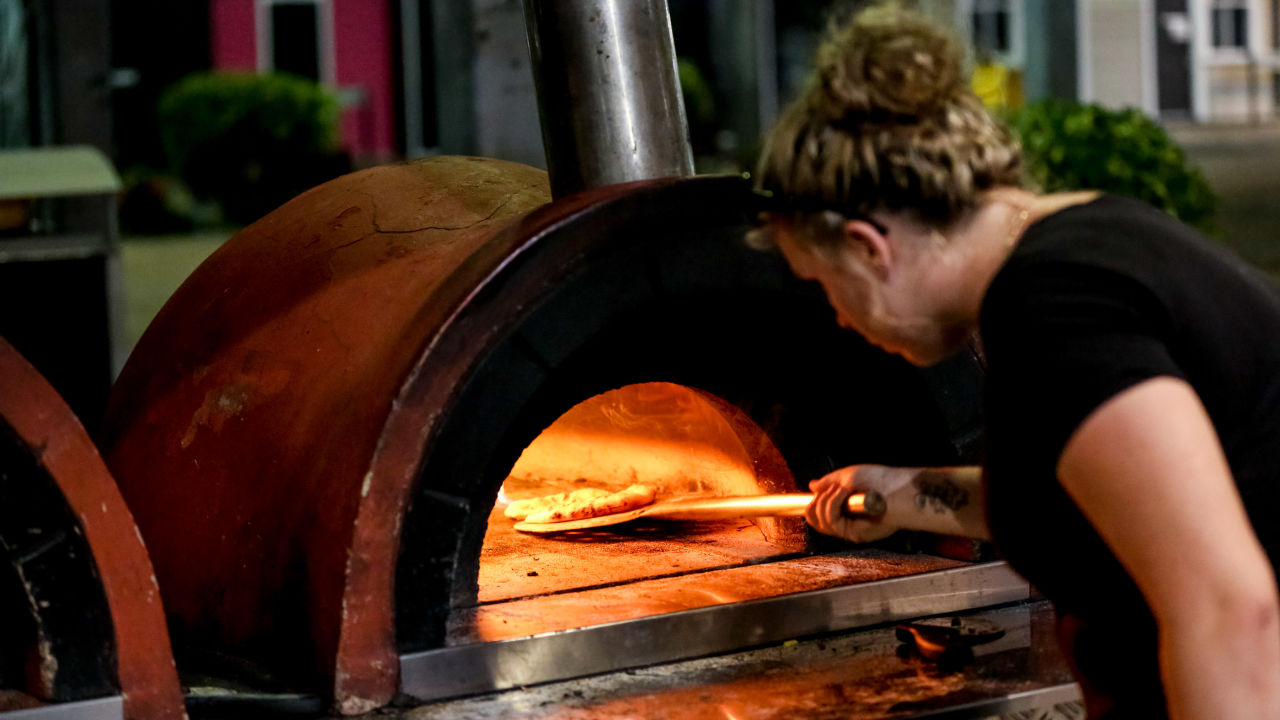 What's on the menu at La Boite?
If you love a wine and platter pairing as much as we do, find out what food options are available onsite below.
#Fire'N'Dough
Onsite during show season and select dates
La Boite is proud to partner with Fire'N'Dough - Wood Fired Pizza, a mobile catering business from South East Brisbane.

Prep your tastebuds for a slice of their crowd-pleasing favourites on site for Christmas Actually from 6pm:
Tuesday 24 November 2020
Wednesday 25 November 2020
Saturday 28 November 2020
Tuesday 1 December 2020
Wednesday 2 December 2020
Thursday 3 December 2020
#Greek Street Kantina
Onsite during show season and select dates
La Boite is happy to welcome Greek Street Kantina , serving perfection in a pita for Christmas Actually from 6pm:
Saturday 5 December 2020